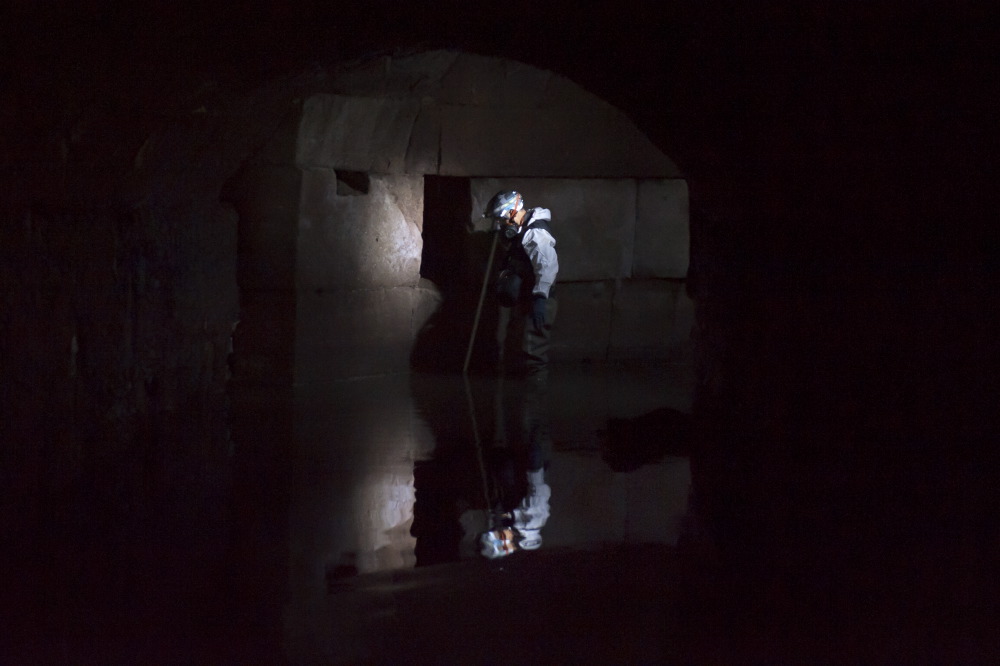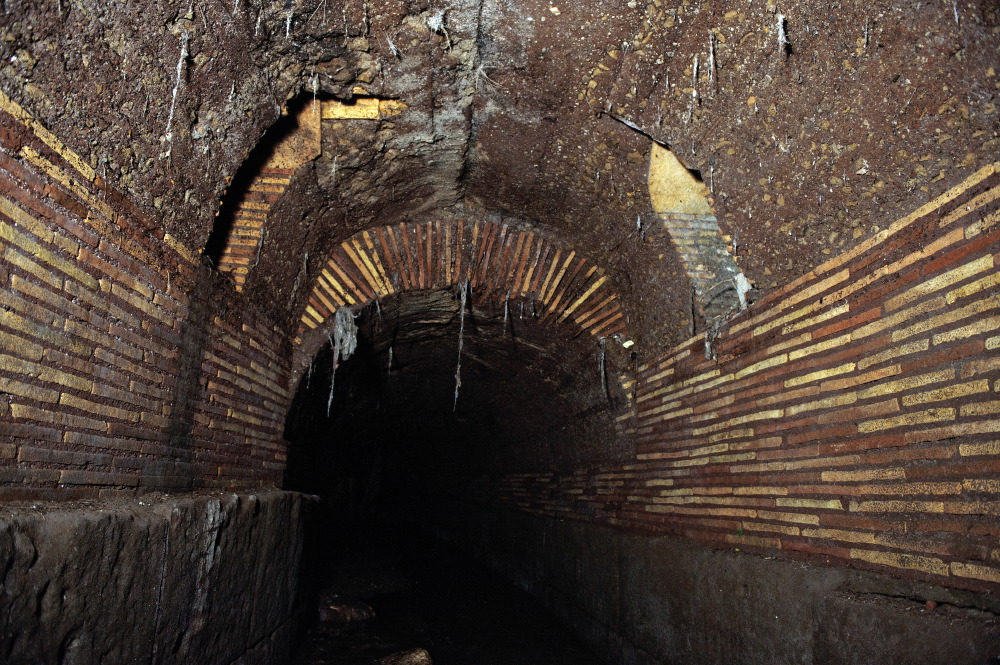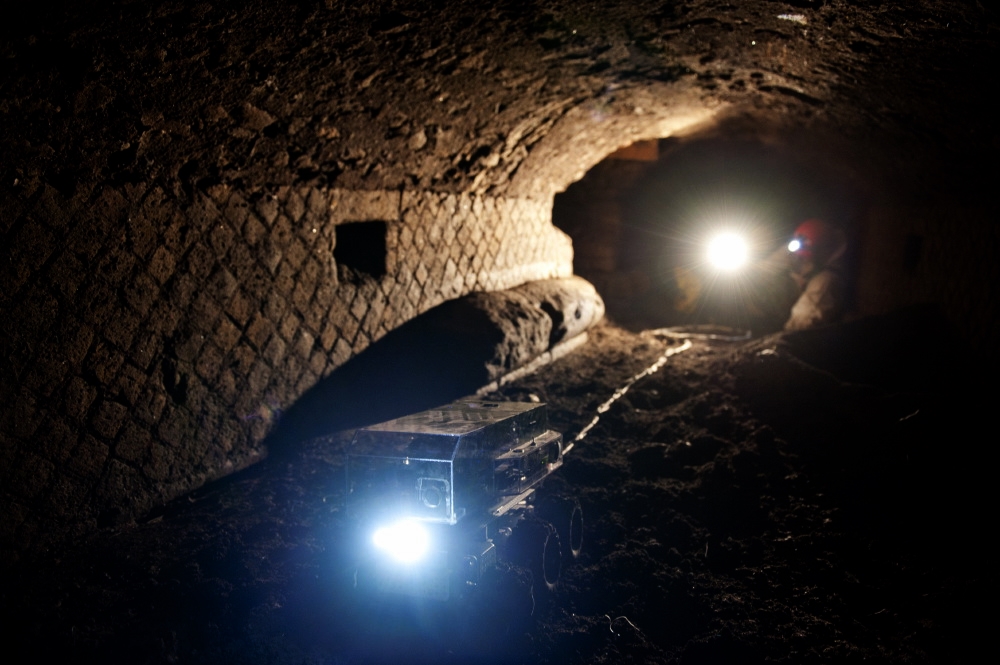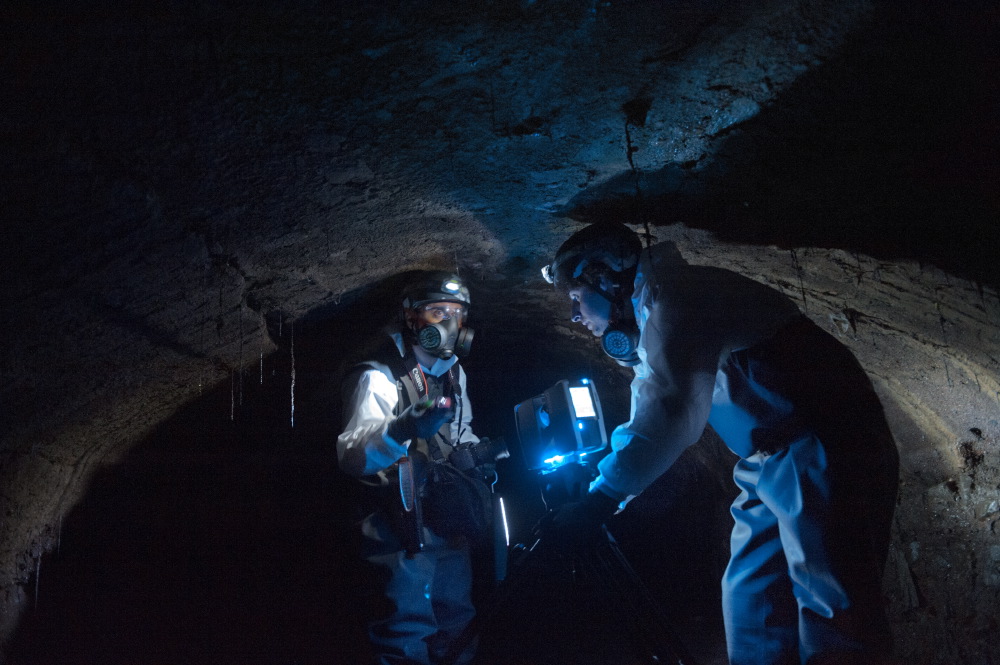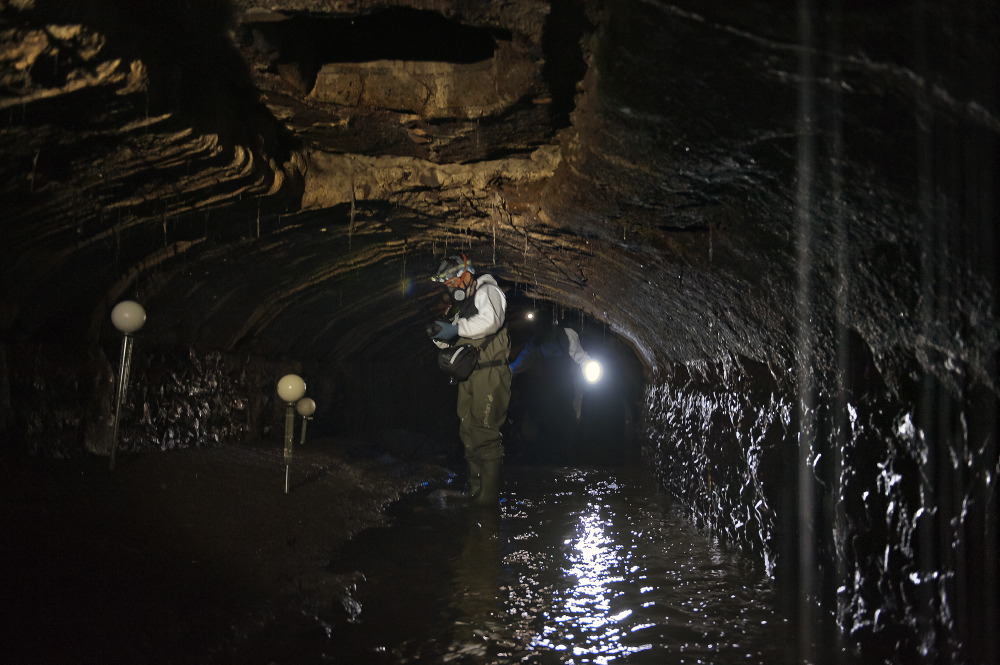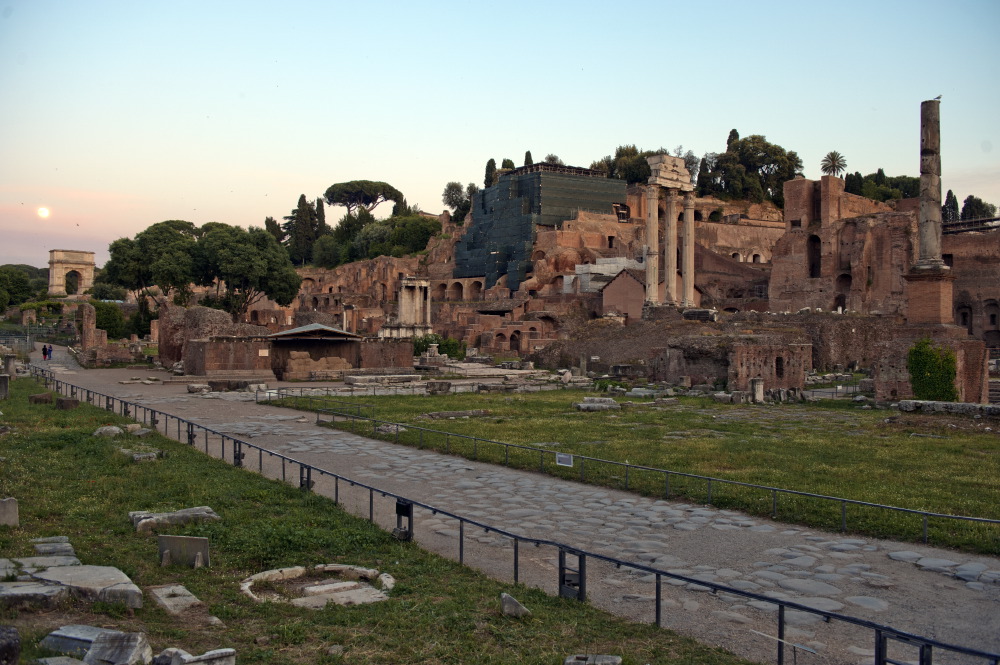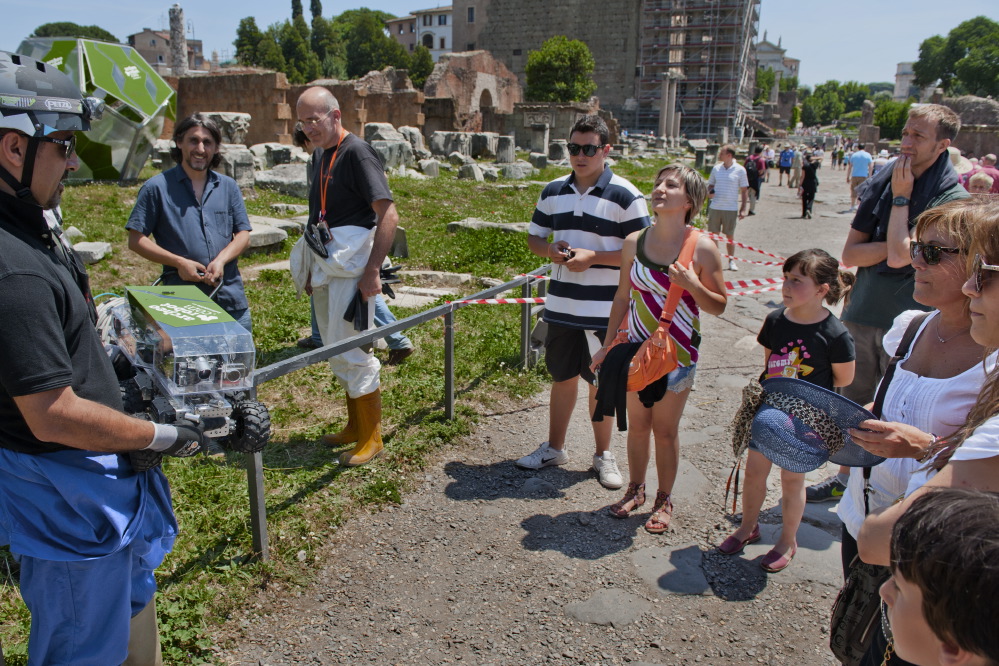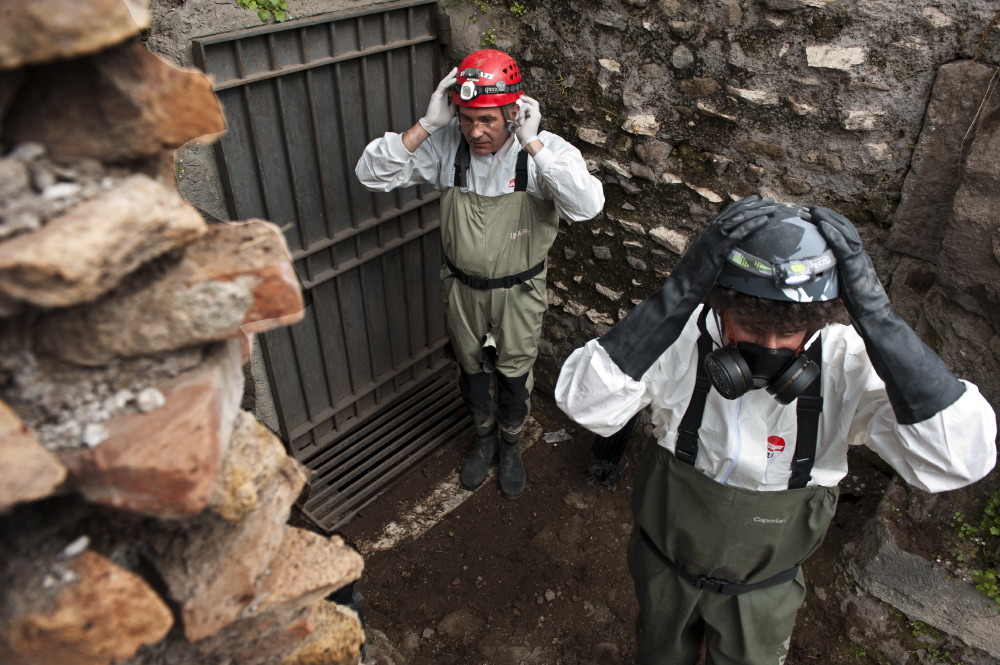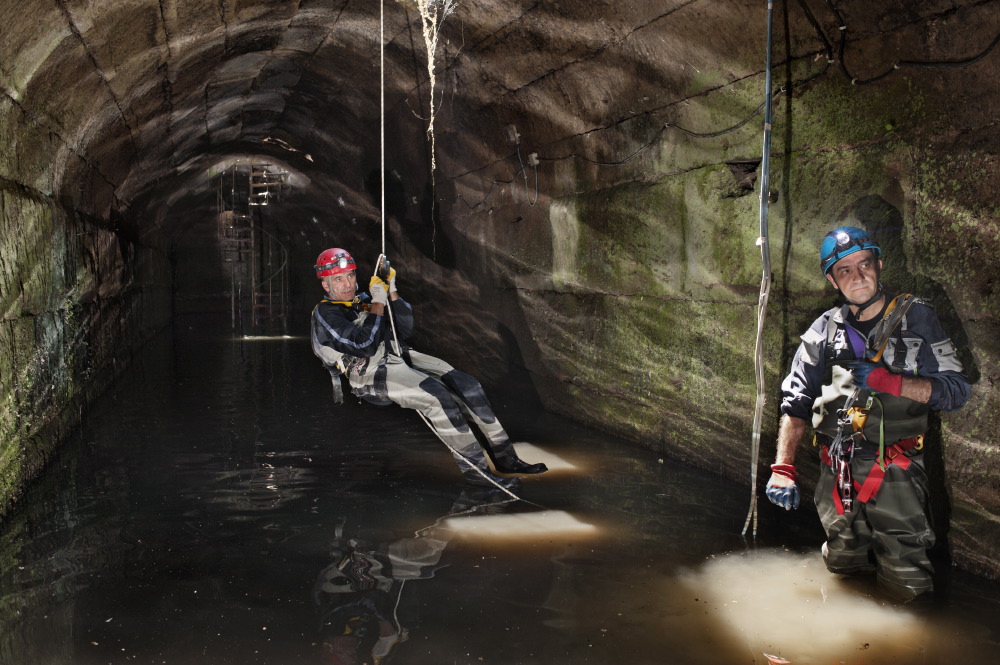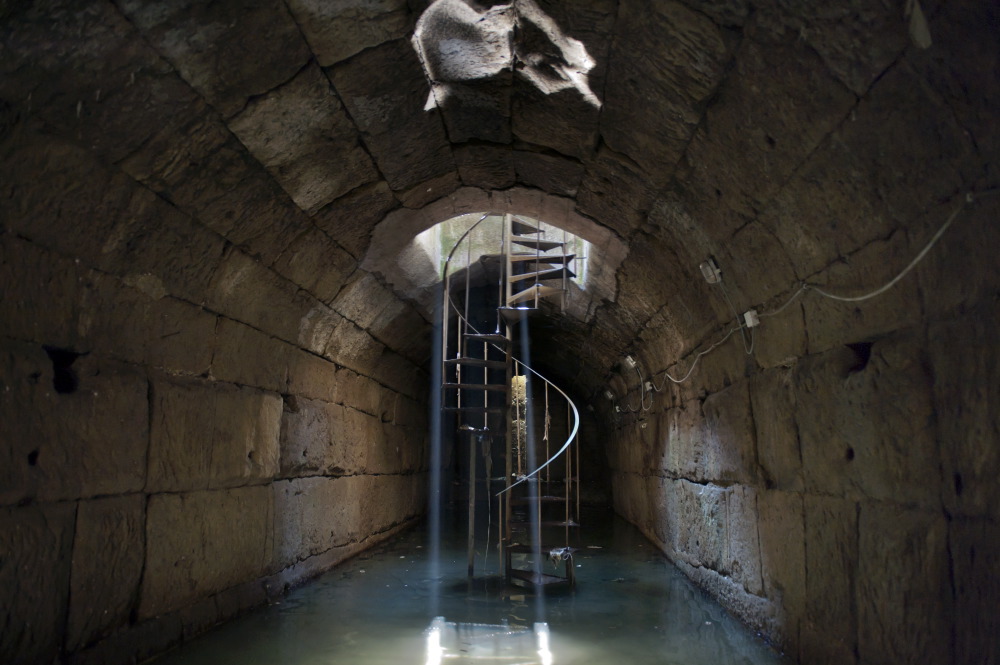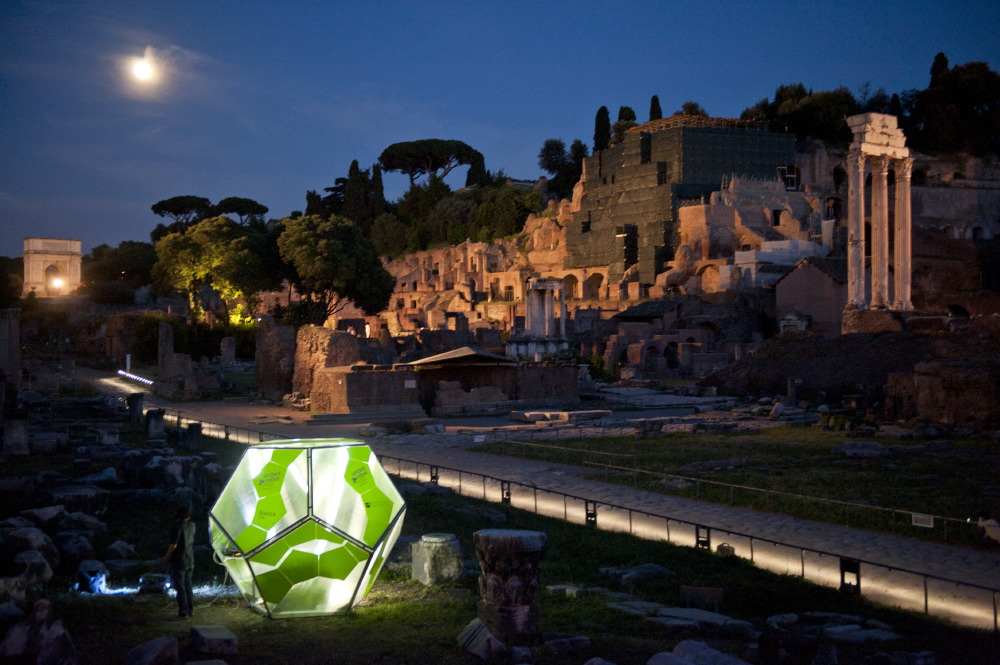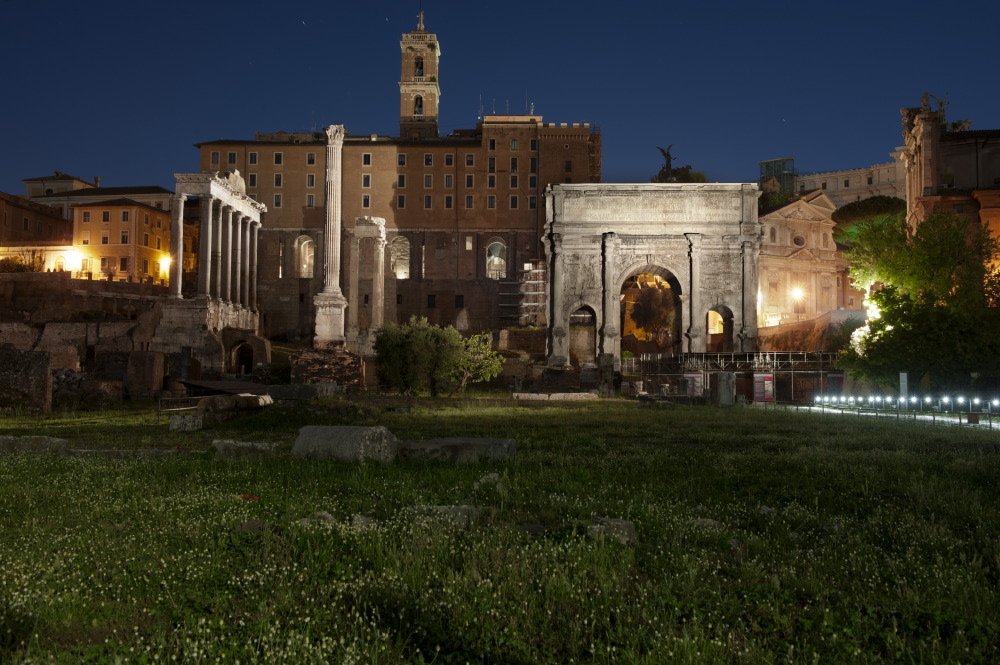 Archeorobot for Indissoluble
Read on National Geographic (Spanish)
Roman Forum, Italy
Archeorobot is a cable-operated bot designed to study in detail the state of repair of the Roman Forum Cloaca Massima ("The great sewer"). It's dimensions (40x30x23 cm) are appropriated to explore the narrow secondary ducts, inaccessible to human beings.
It's fully equipped with sensors that get physical data on relief, slope and water level, but also environmental information such as temperature, humidity and gas. It also records the space with pictures and videos taken with a HD camera.
The bot is operated from a control booth, where data are centralized and processed with a one-of-a-kind software.
Information obtained is added to the one got by the scan laser 3D, so it will be done, for the first time, a complete scientific map of the Cloaca Massima.