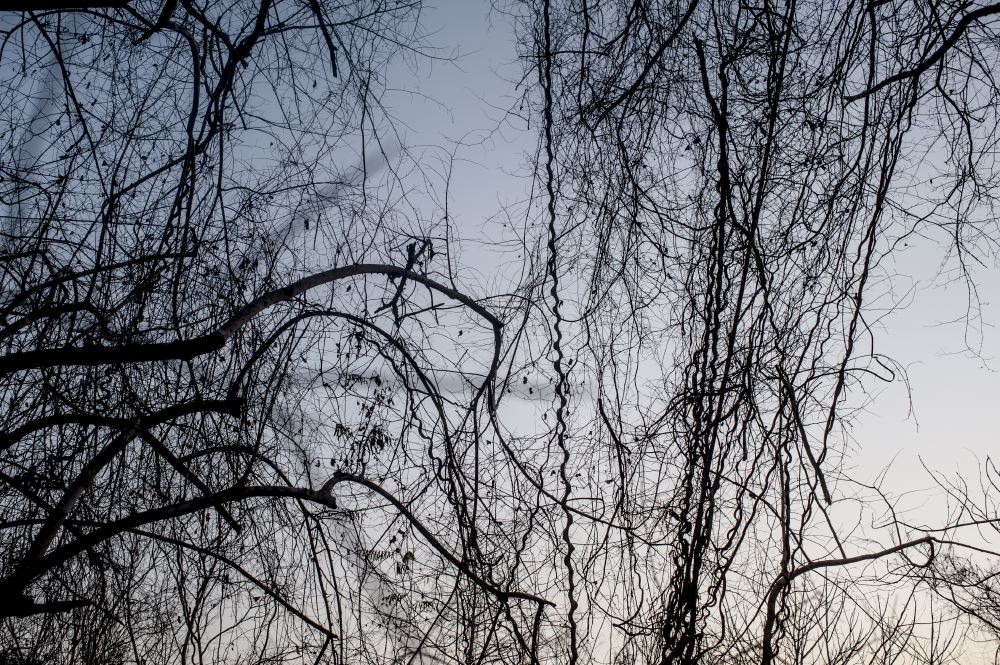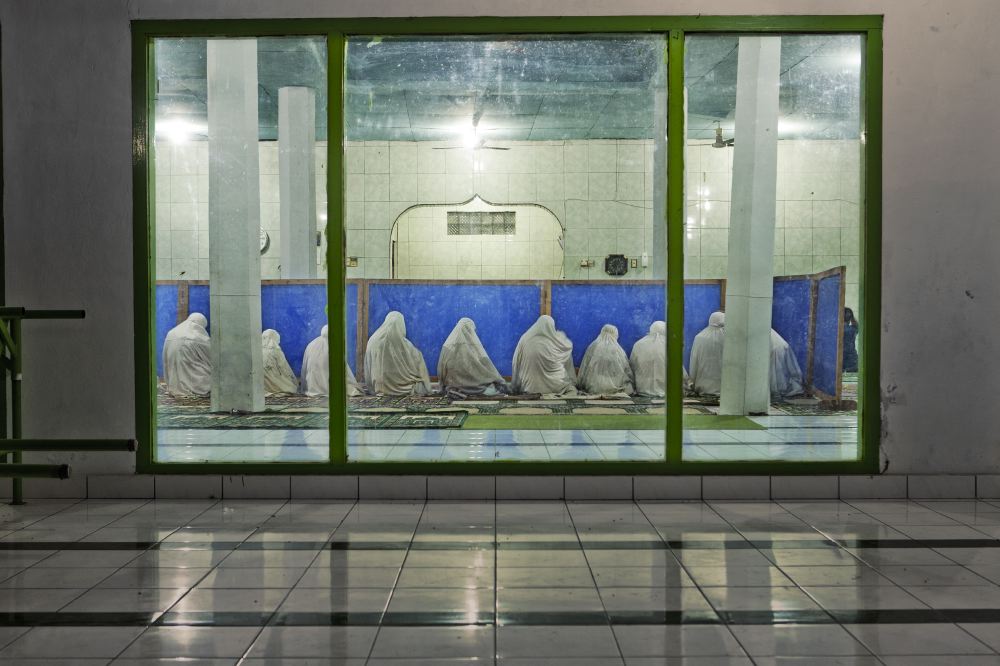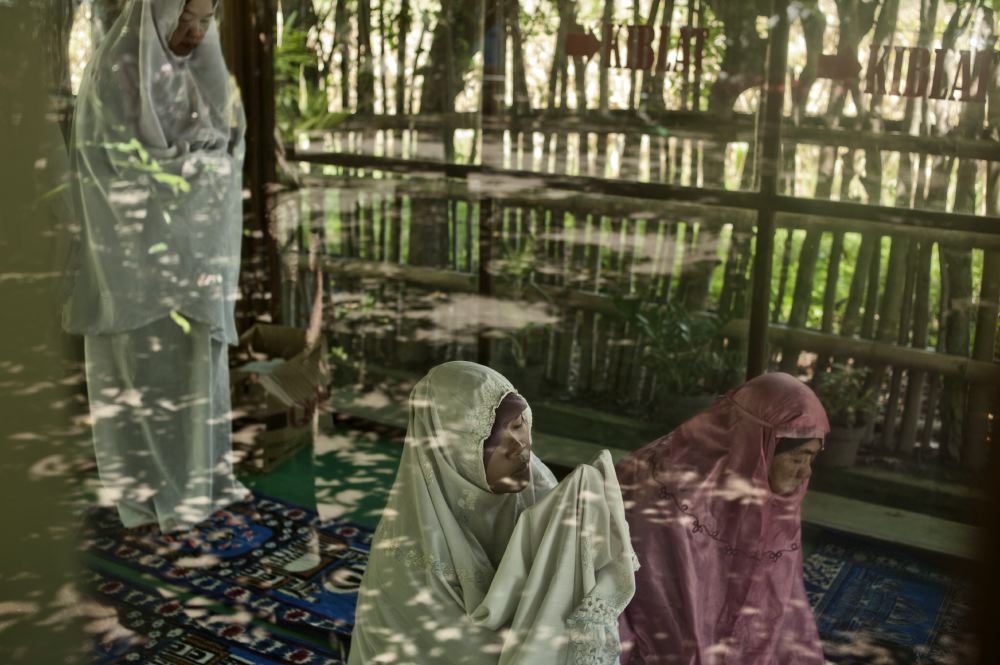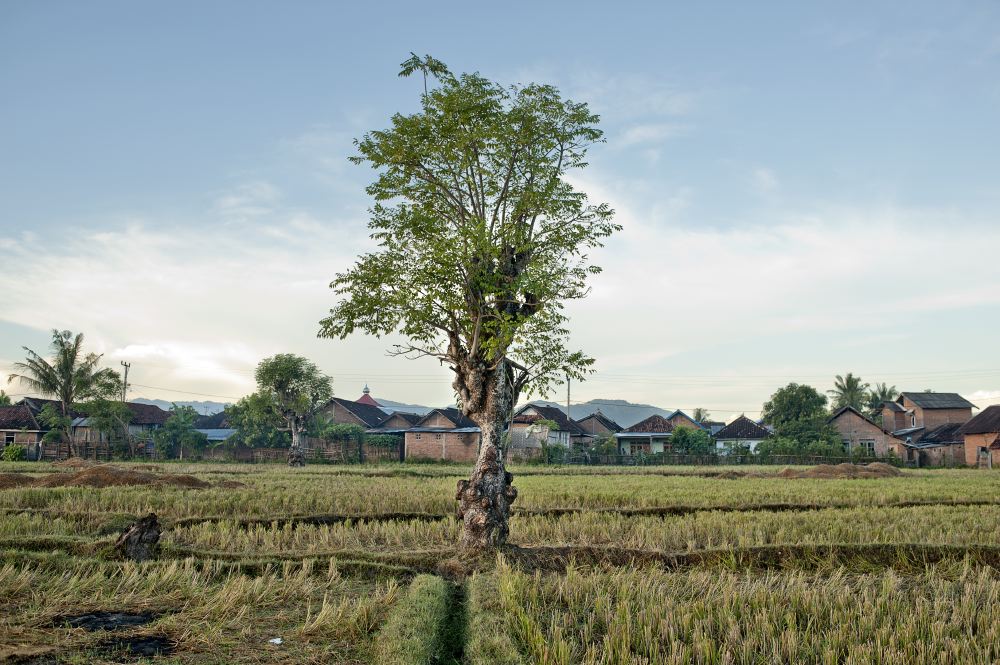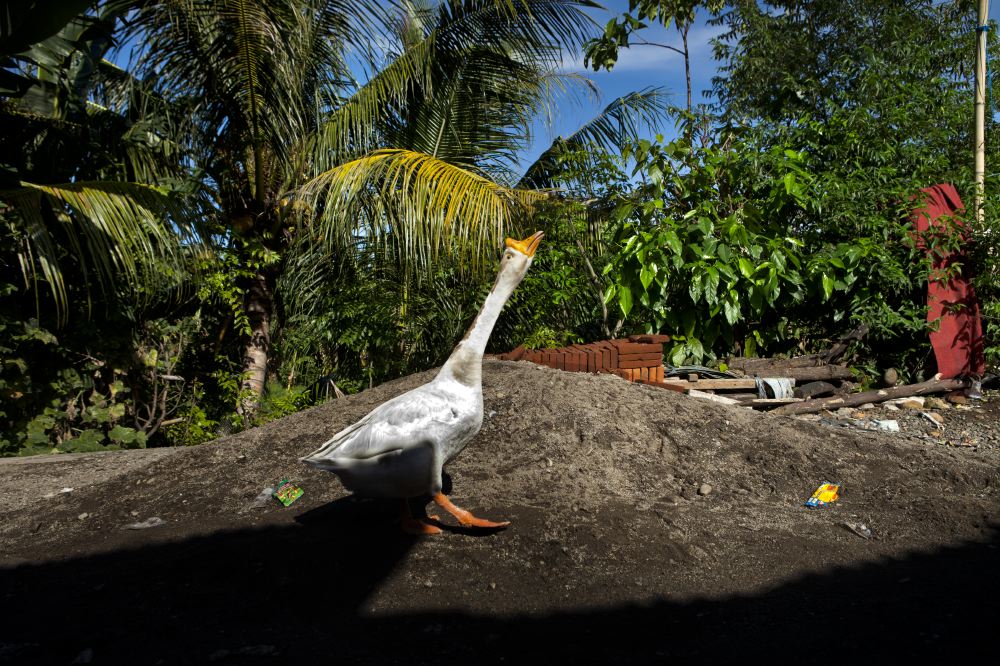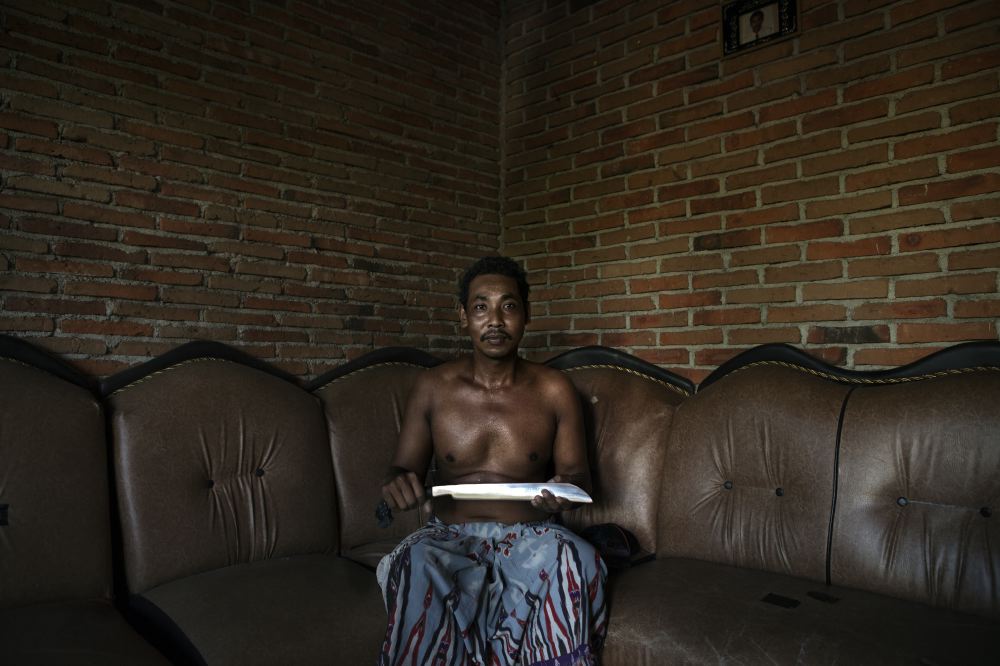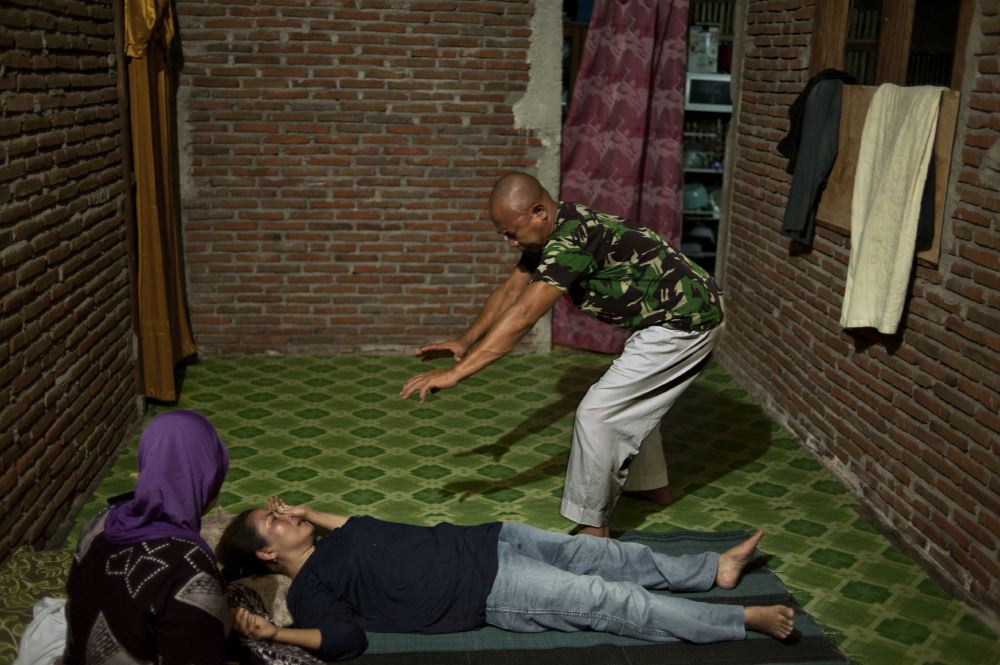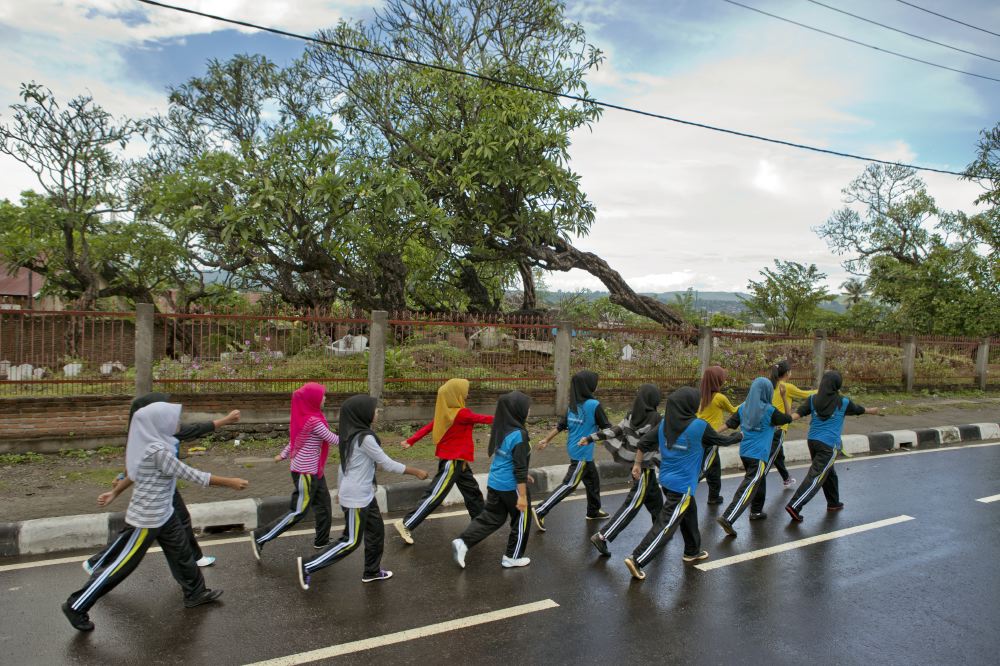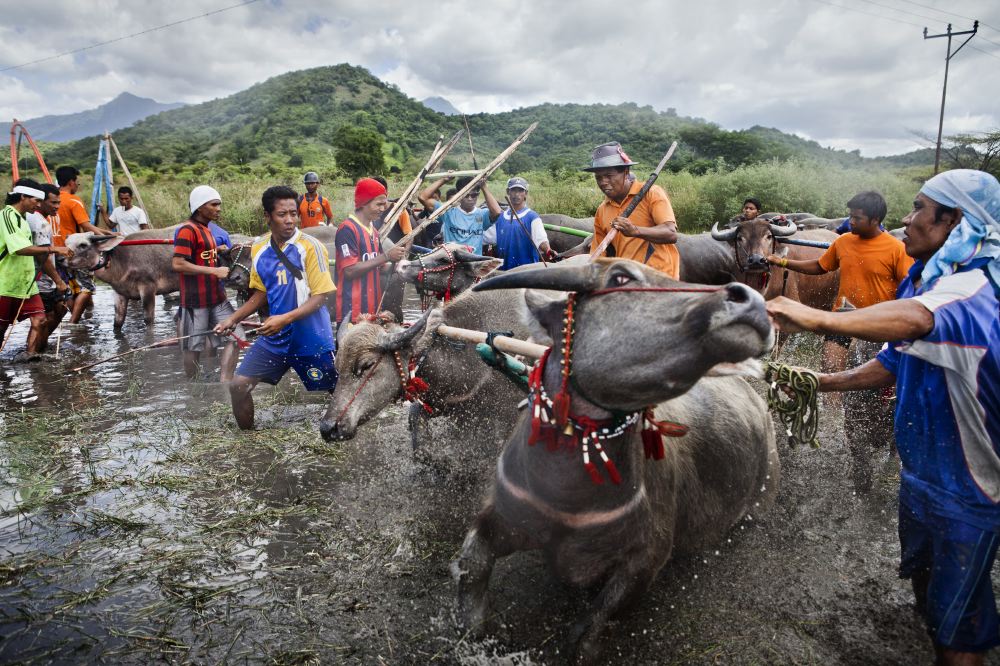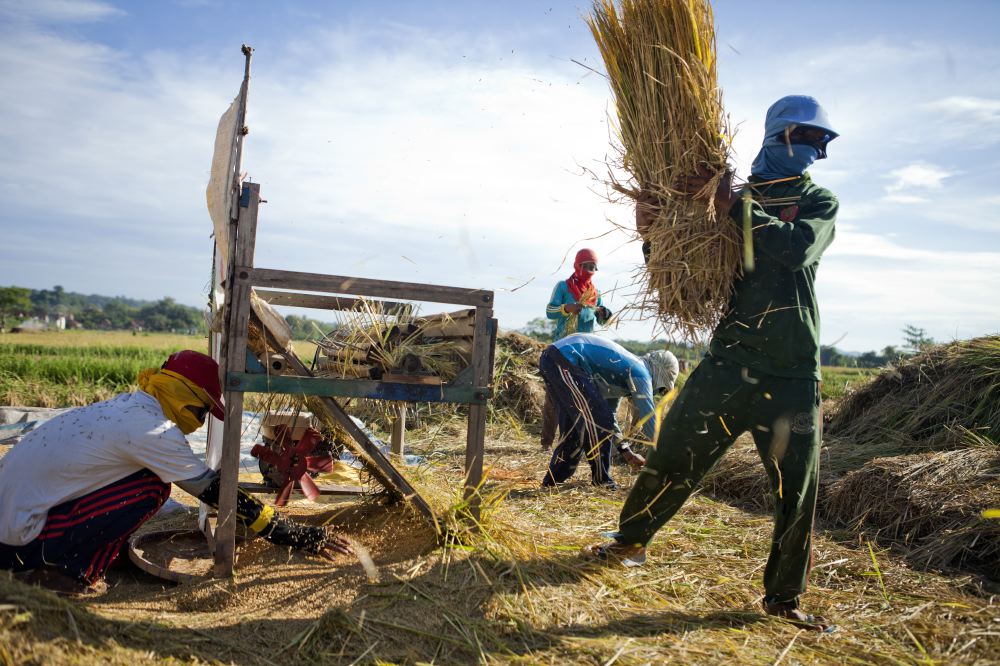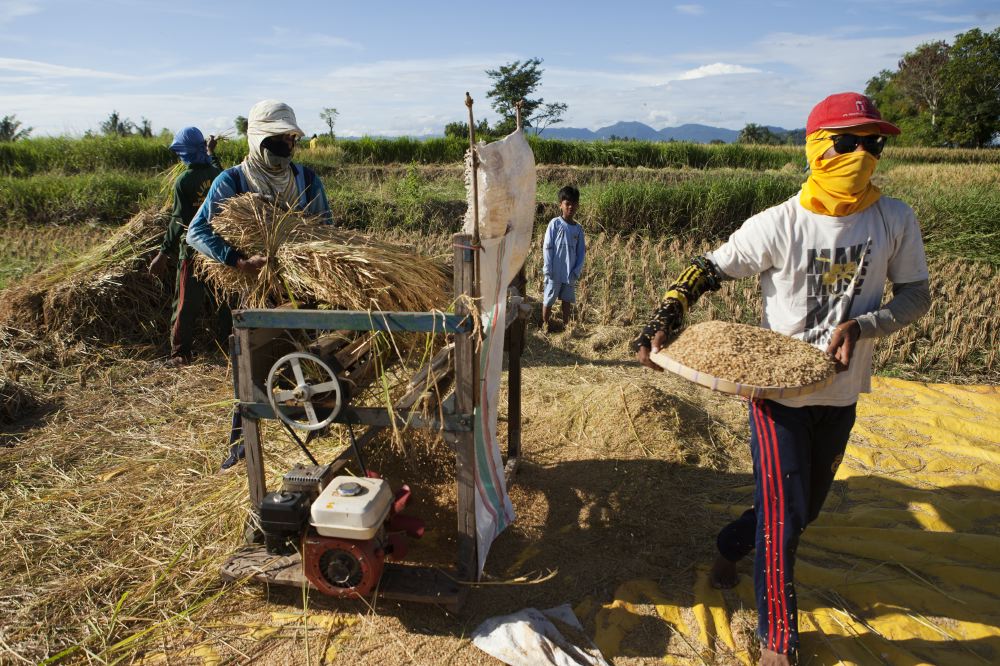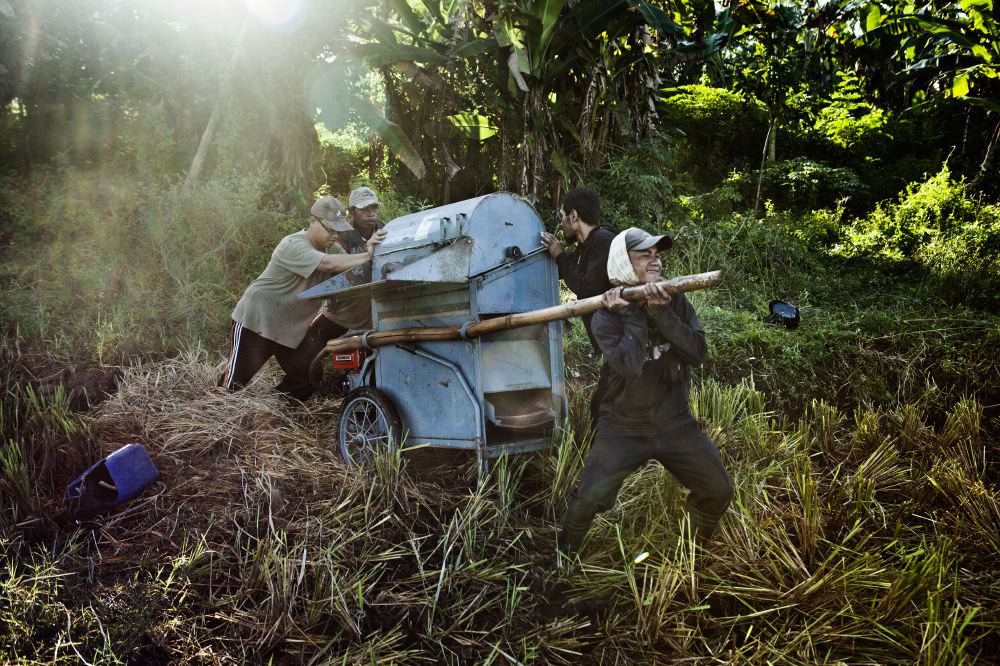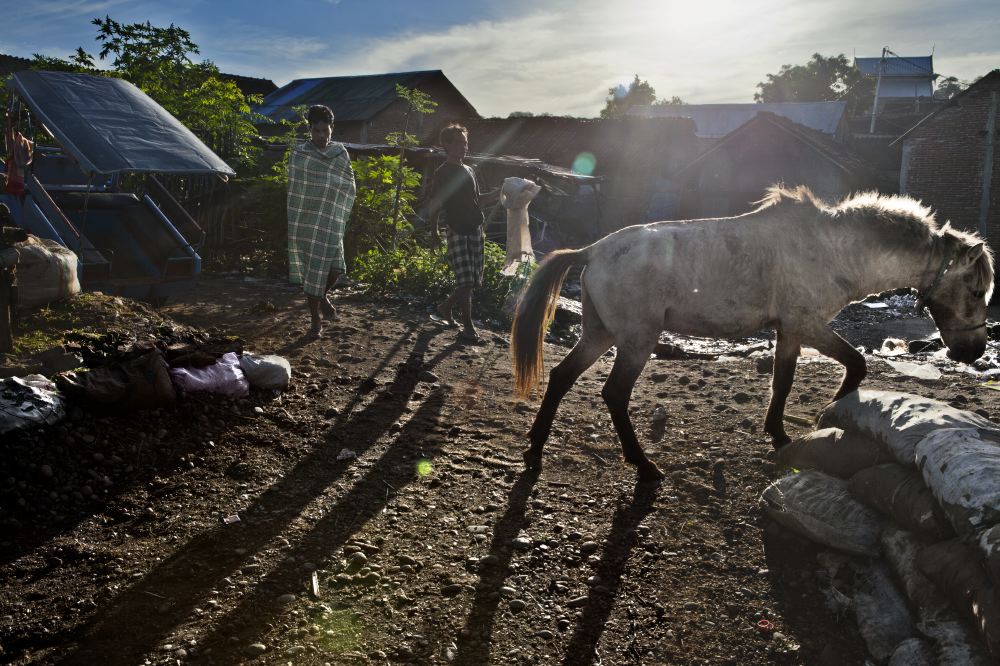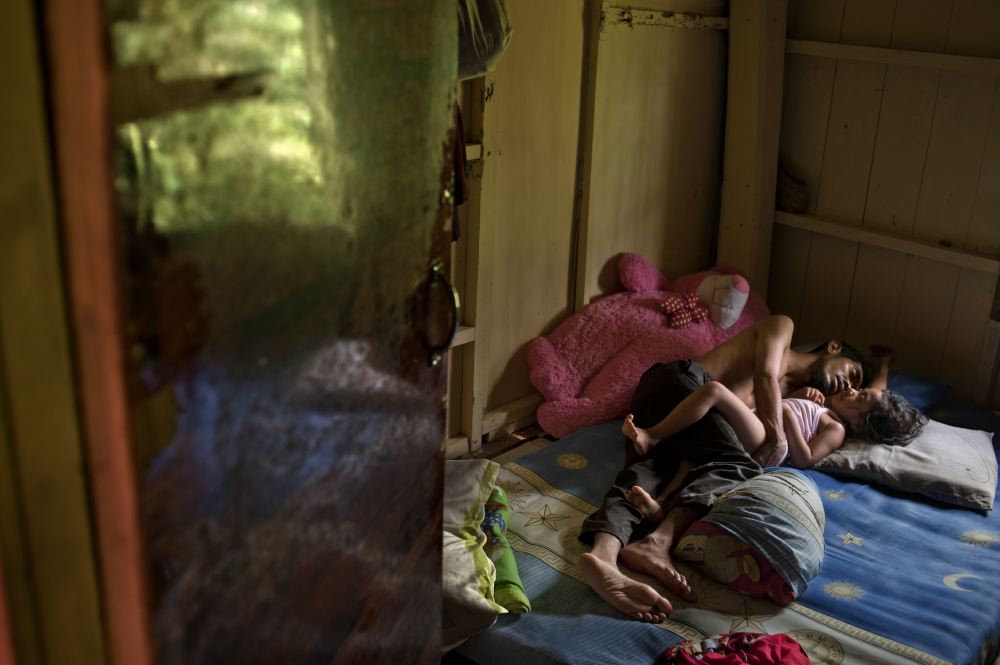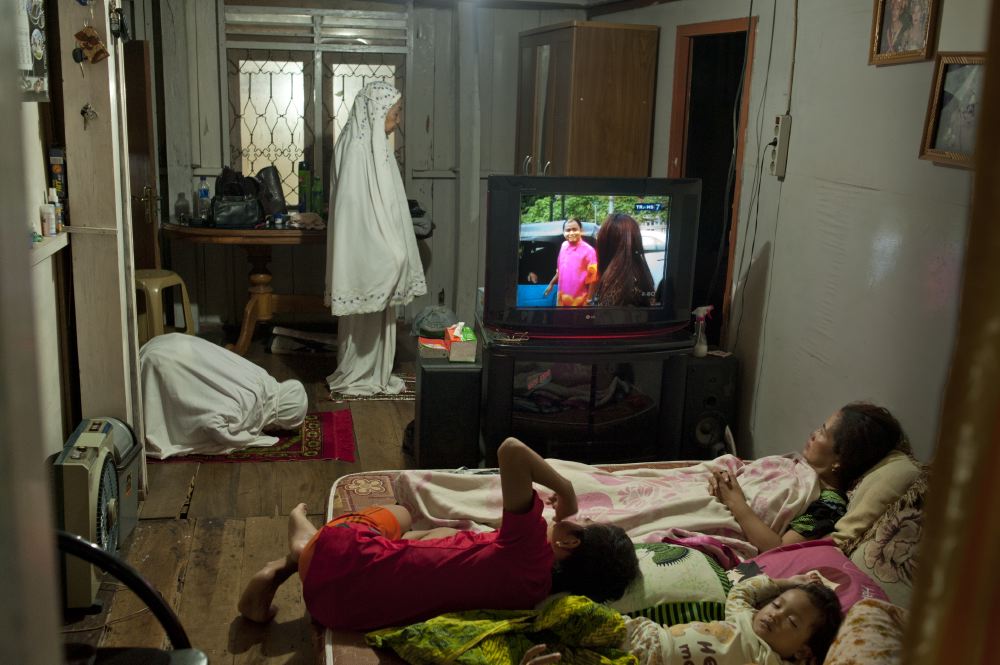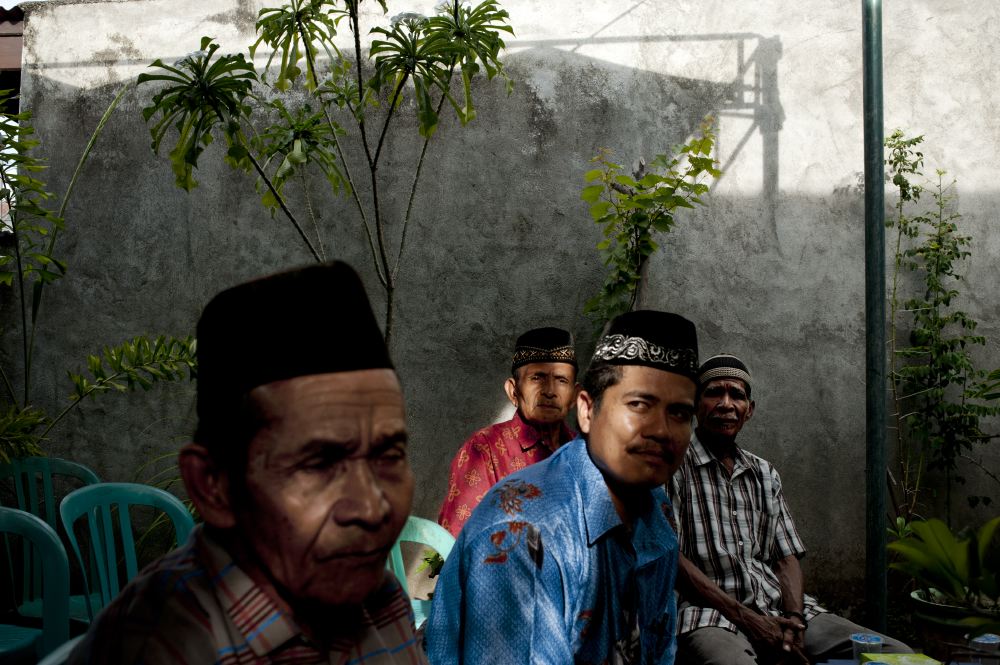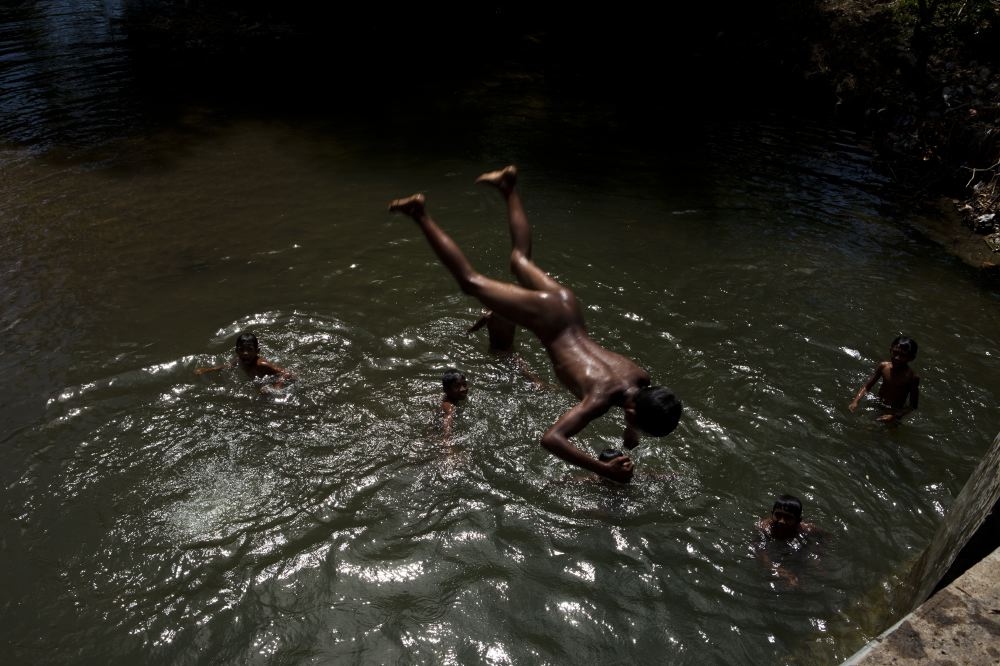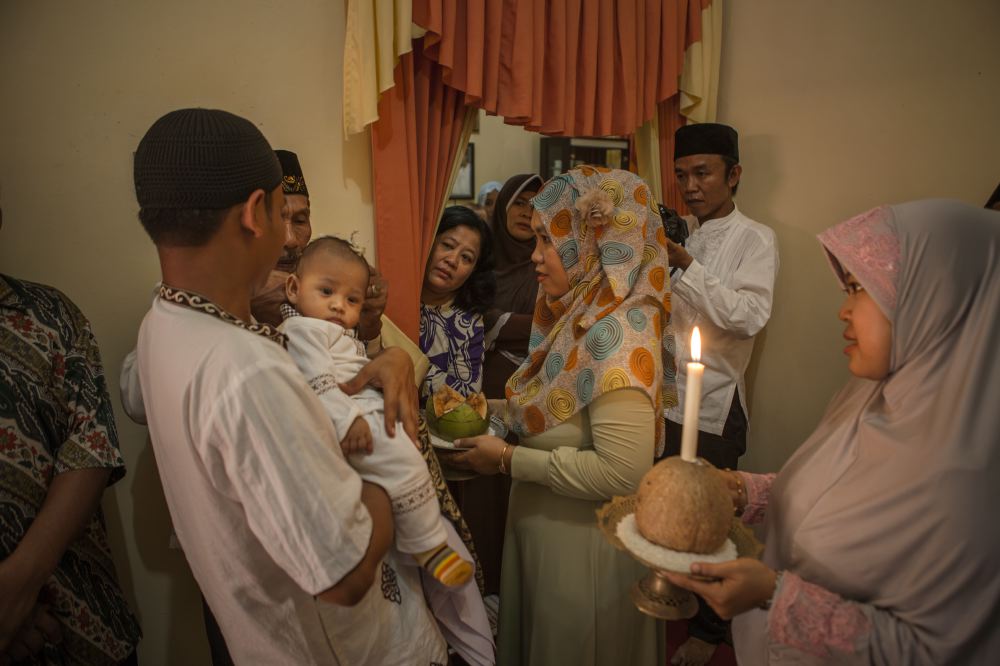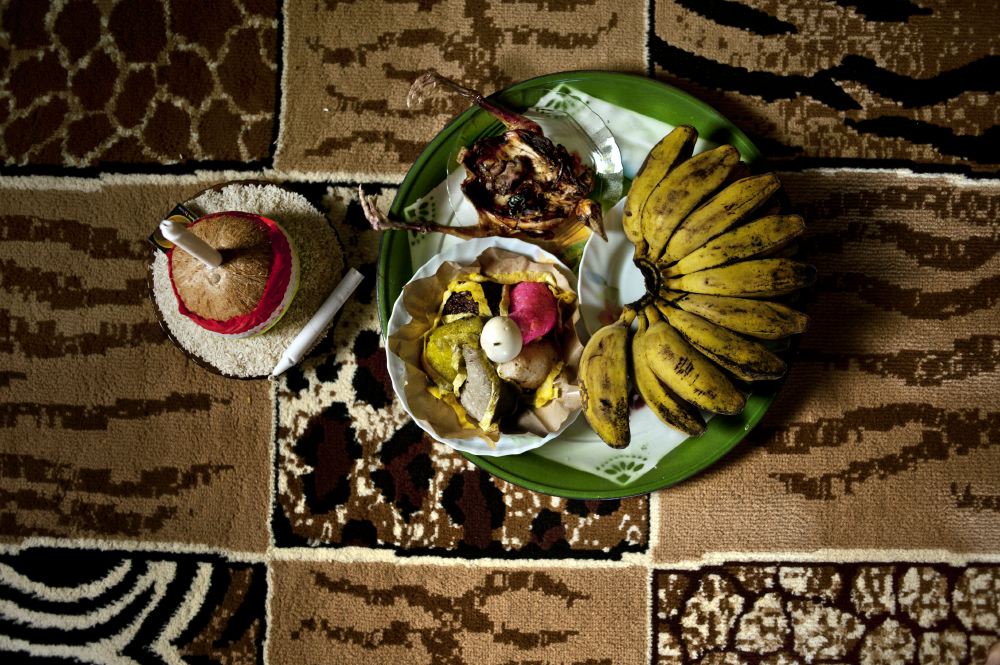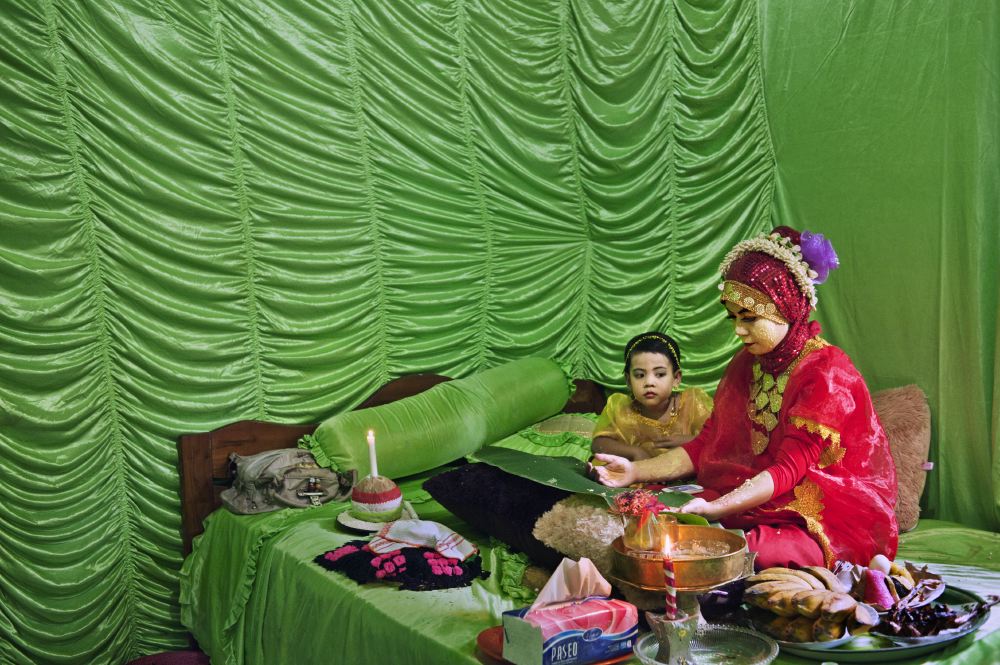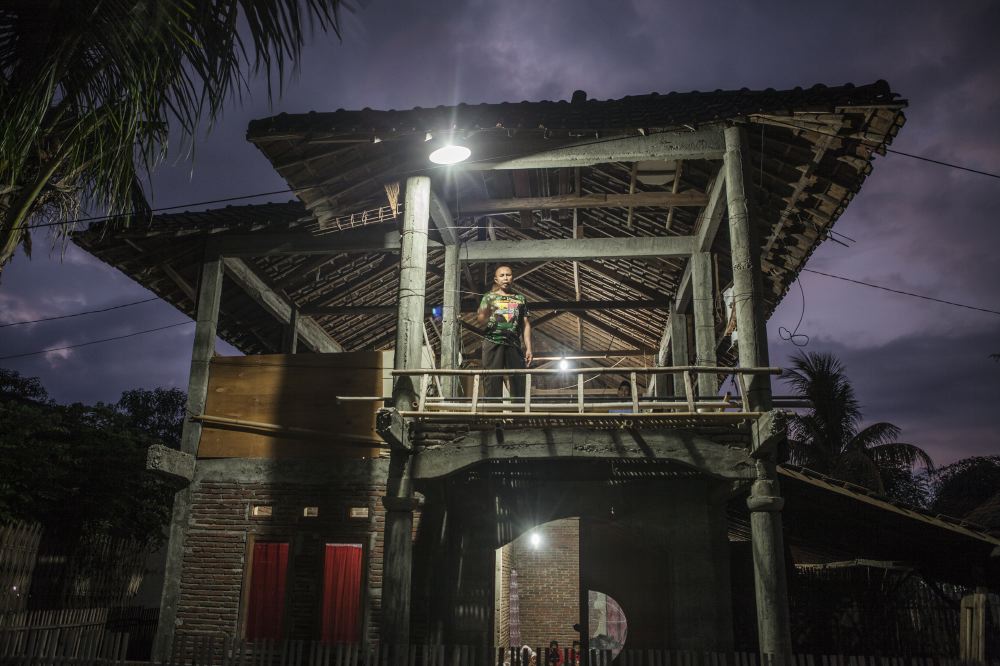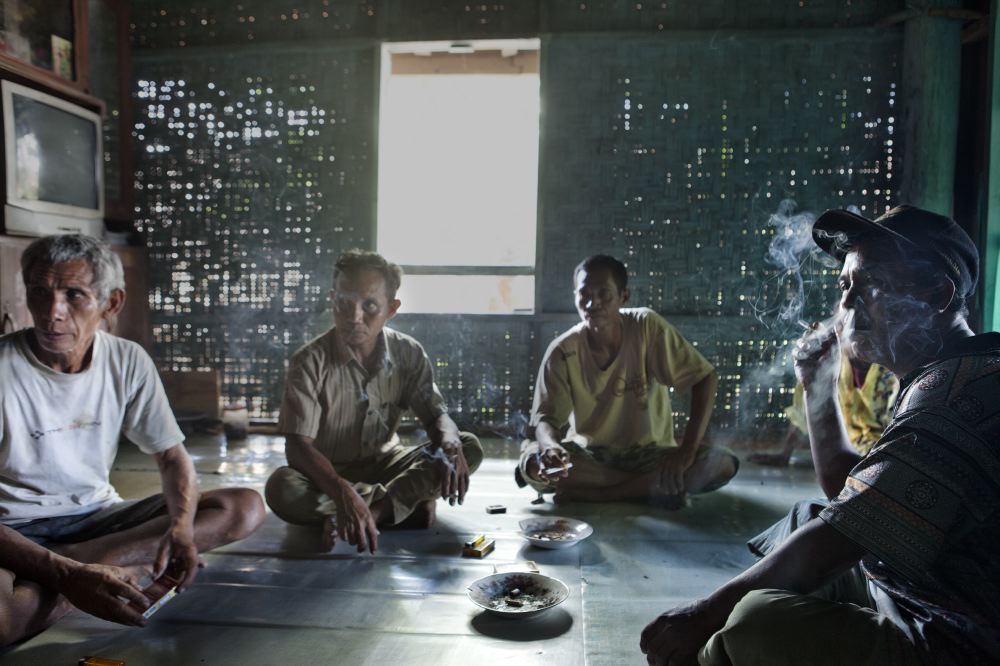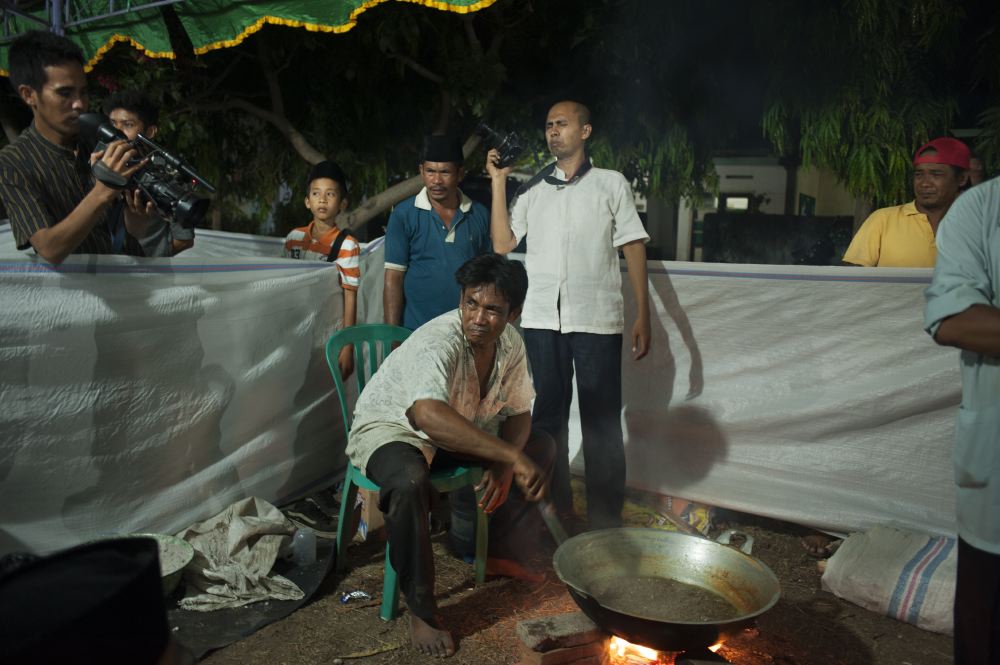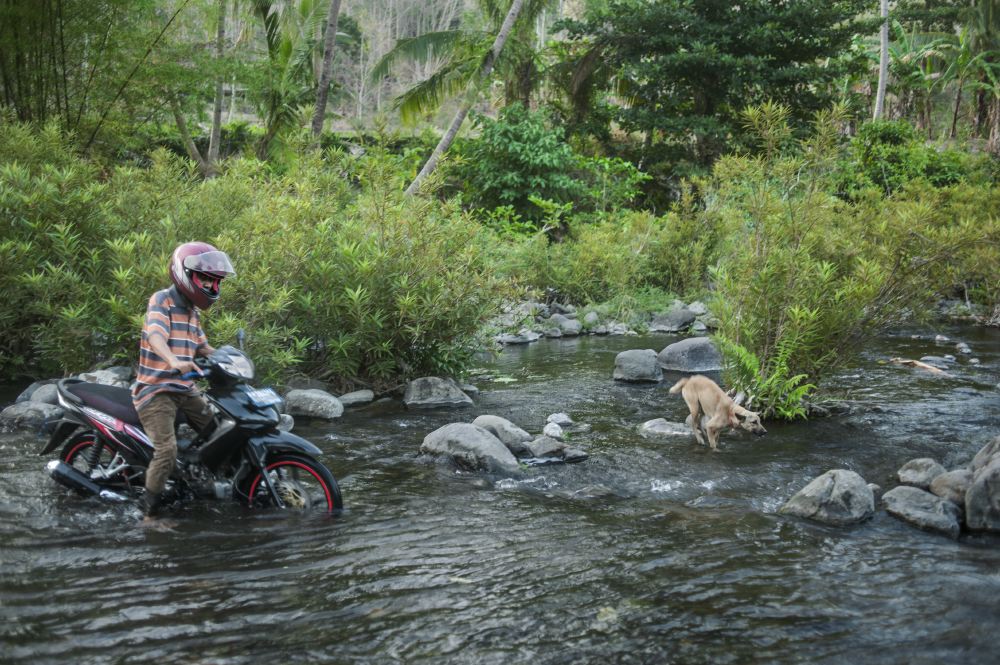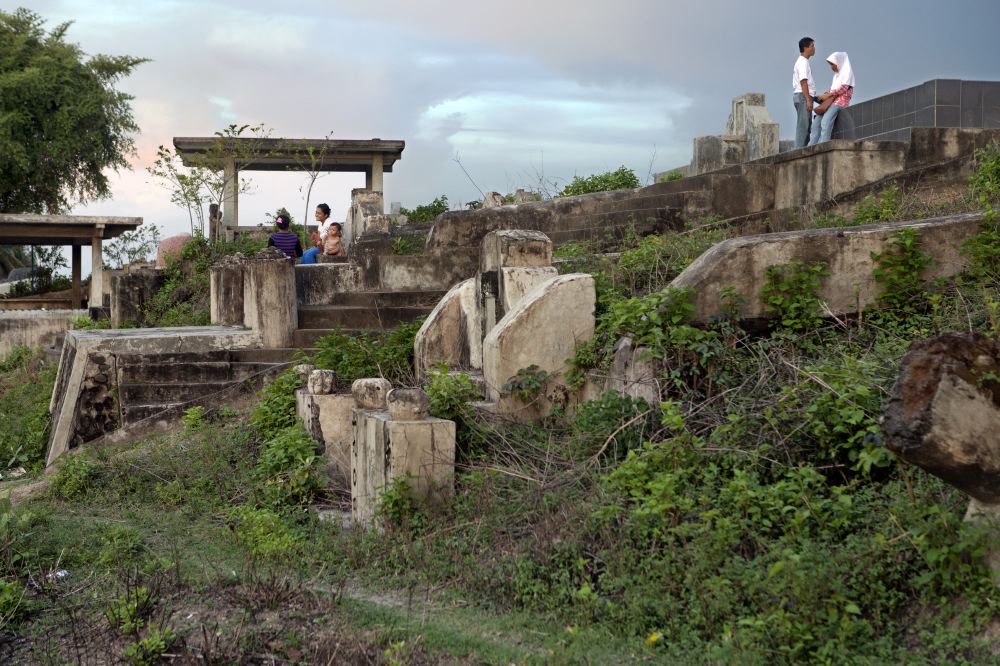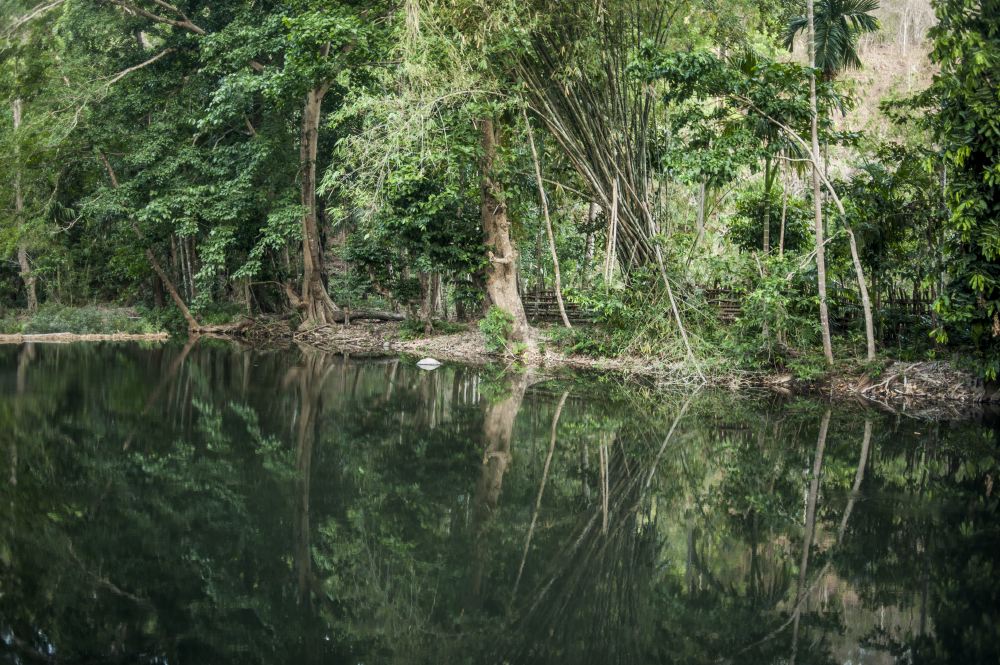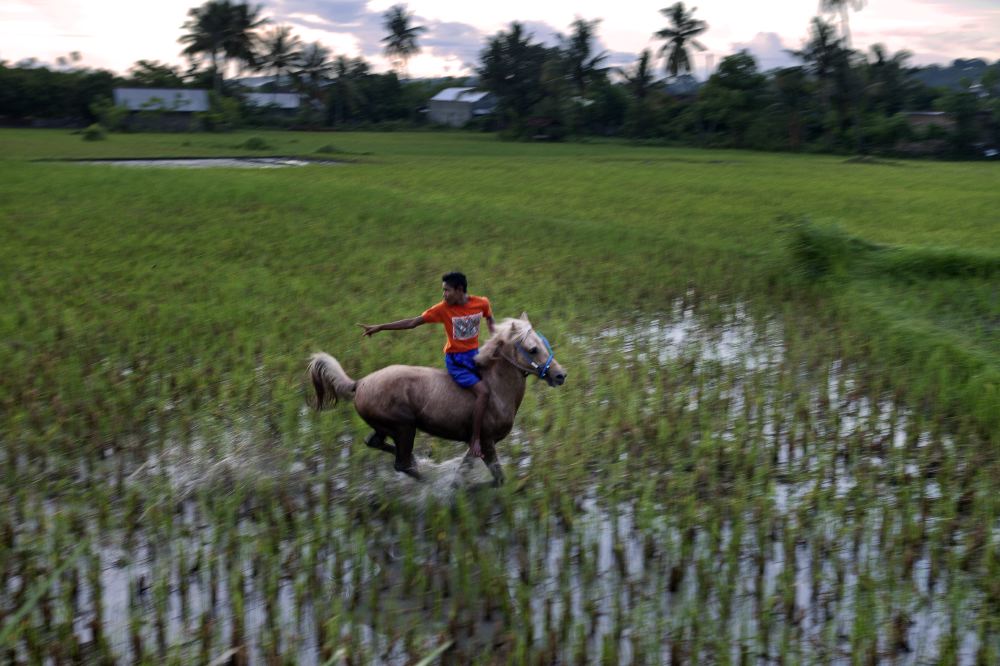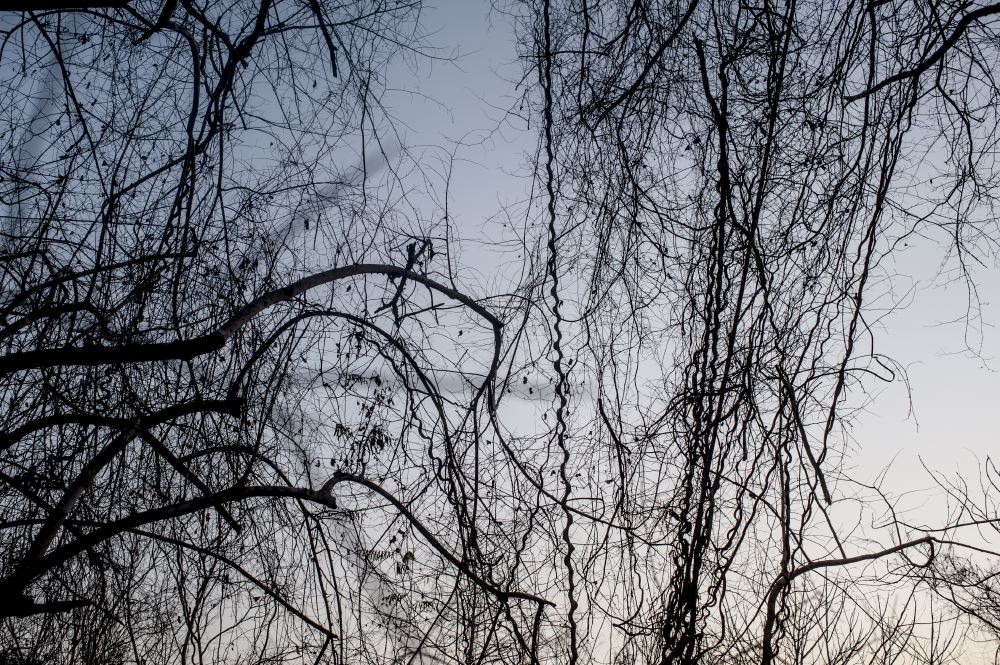 MAGICAL THINKING
Sumbawa, Indonesia.
Often it is said that Indonesia is the most populous Islamic country in the world. It stretches over an area as big as Europe where Islam is dominant among pretty much any other religion but old time religions, cosmic beliefs are still nowadays very well present in popular culture.
Stricter visions Islam reject these old superstitions in today's culture even though they are endorsed by the most.The cult of magic for instance, of dead people, of ghosts, trees and land. Such beliefs still persist in rural areas, where Islam is more syncretic...a man once said: "ghosts used to live in trees, but now some of those trees are gone, so the ghosts just went to live in houses. In rural areas where scientific notions are scarce and hospitals or state facilities are hard to come by, local shamans known as Sanro deal with healing knowledge. They can be responsible to stir anyone's fortunes towards work, love or money. Influence the climate, cure physical symptoms, pains, disease, bad influences and even perform or remove spells.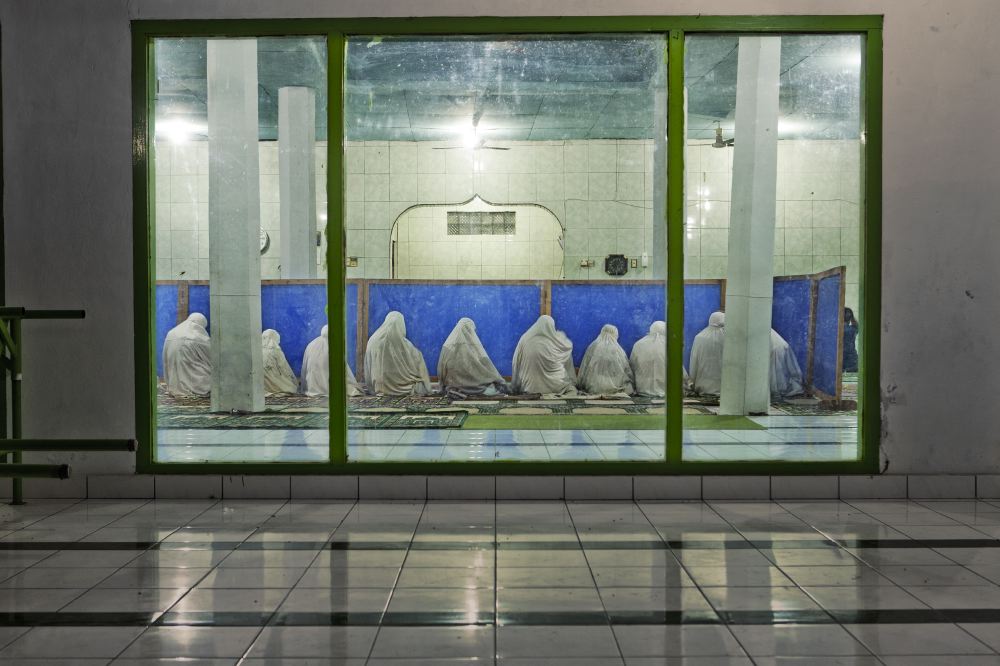 Sumbawa. Country mosque.
Female side.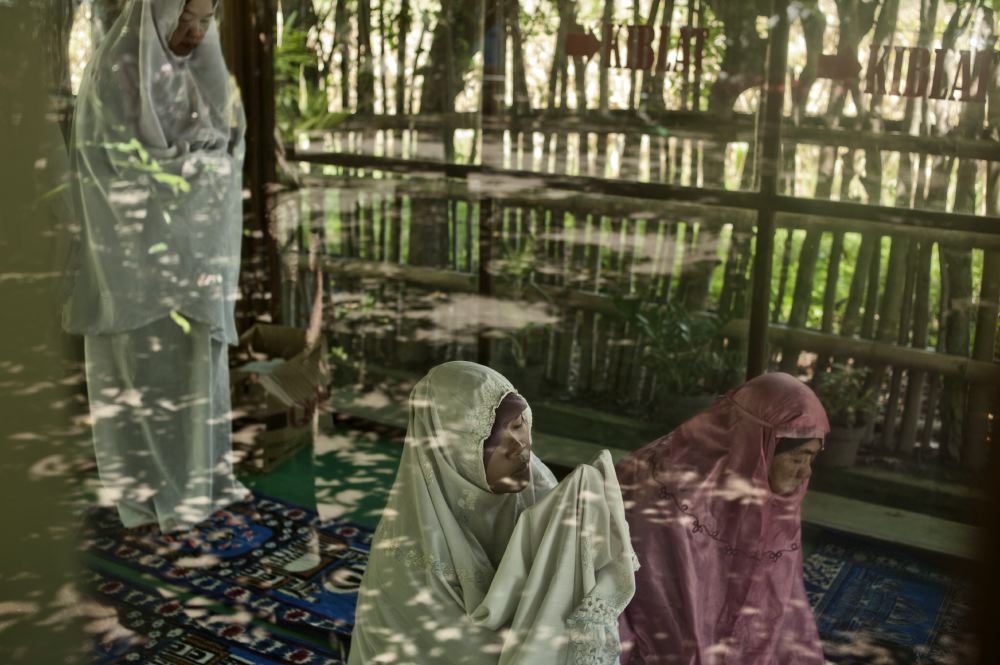 Women are praying in a glass booth by the sea. On week-ends the sumbawanese like to go on the beach and seat under gazebos, enjoying the chilling shade and eating food. They usually come in large groups, bringing exended family and friends along.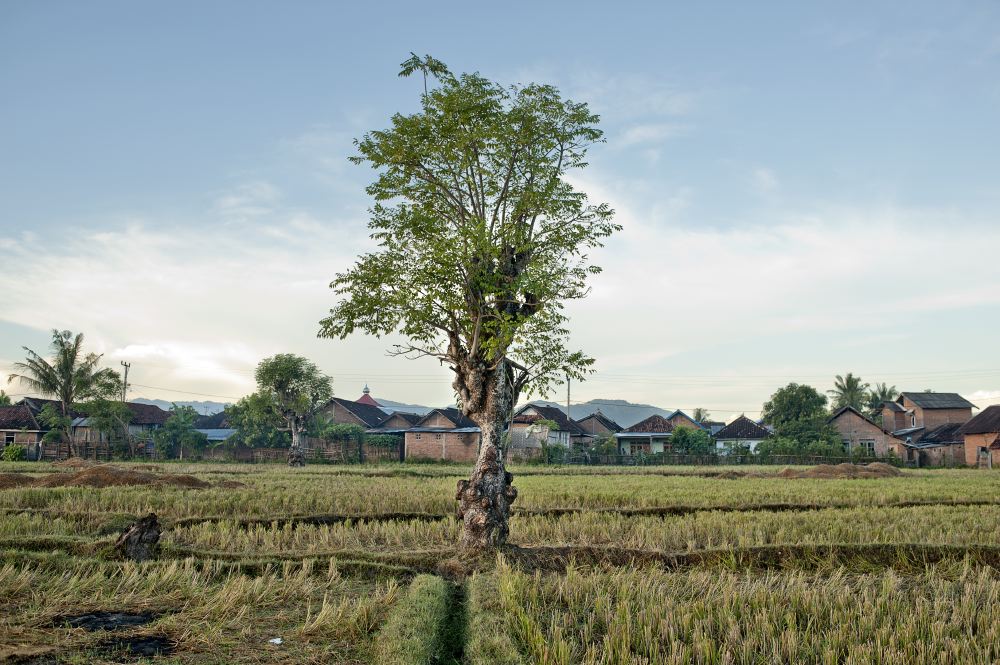 A tree standing in the crops. Balubutan, Sumbawa.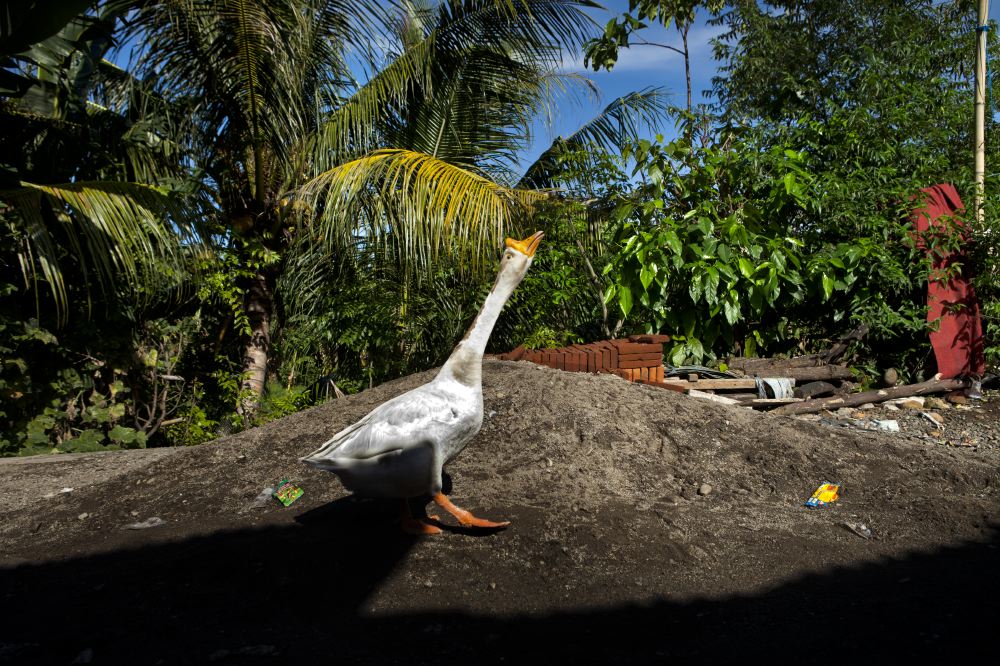 Duck in the backyard, private house.
Port area in Tanjuang Luar, on the island of Lombok. Goats roam free.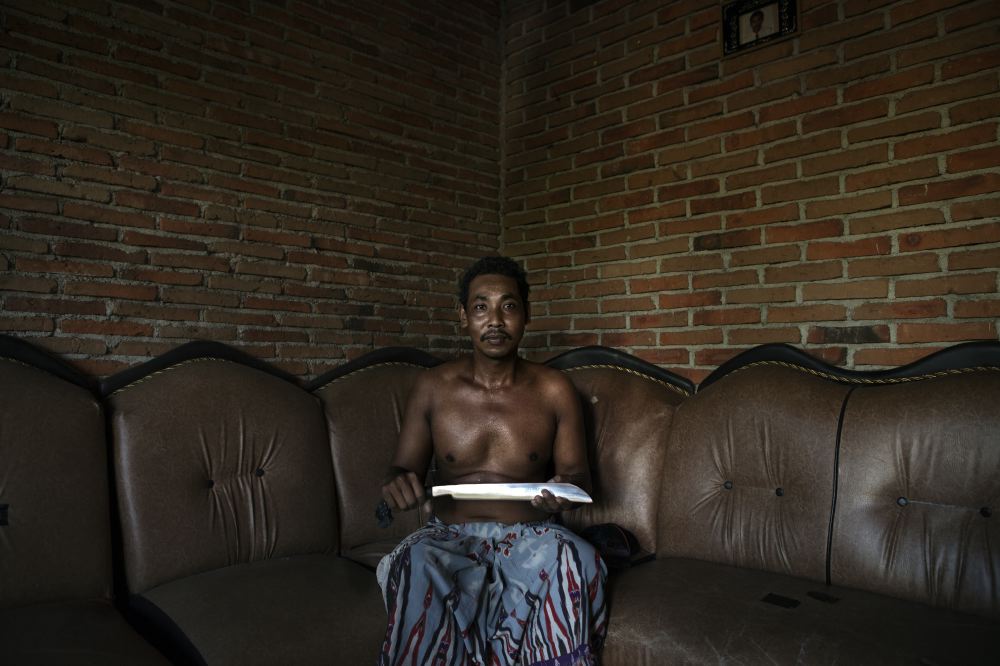 Knife maker shows his last hand craft.
Among 'Sanros', shamans, some believe that protective mantra are can harden their skin to a point where not even very sharp knives can hurt them.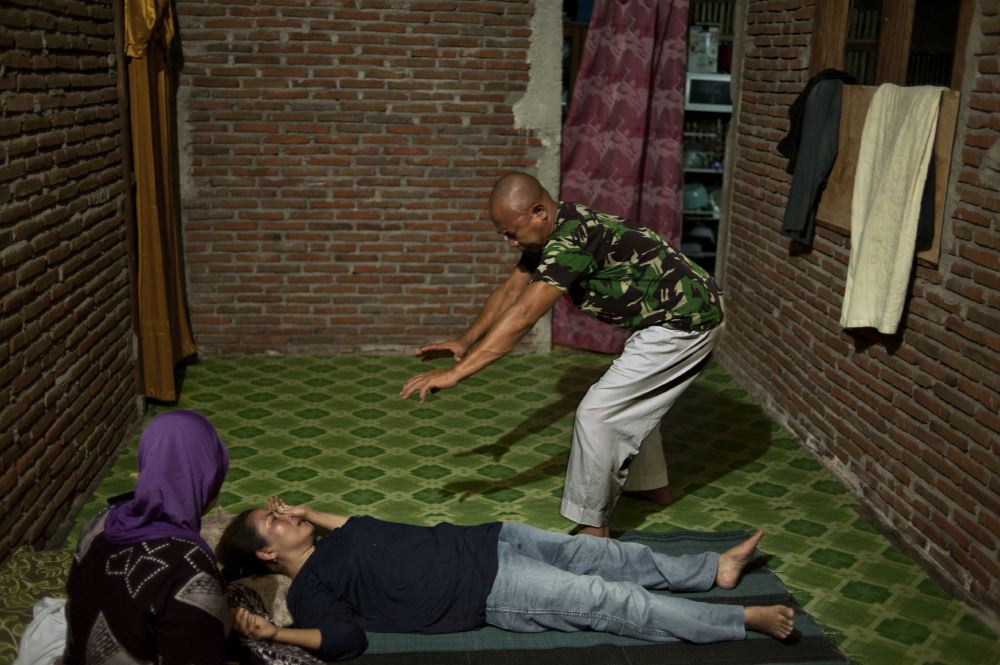 A Islamic healer attempts to help a woman under negative influences. Night time, Sumbawa.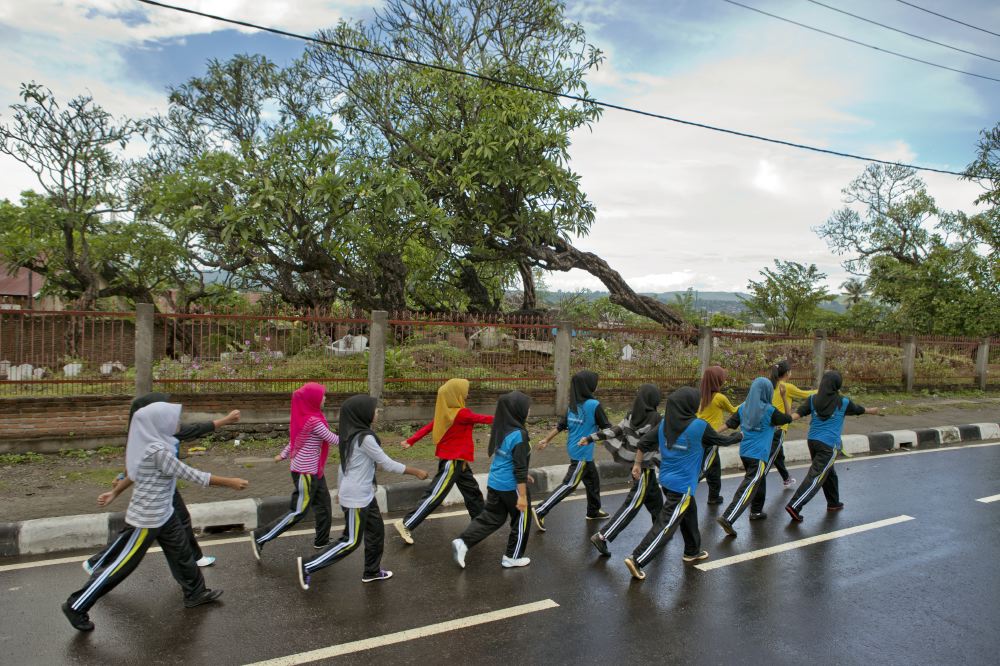 District of Sama pues, in Sumbawa.
Girls train for the National Education Sport Day
Early morning shark auction. Lombok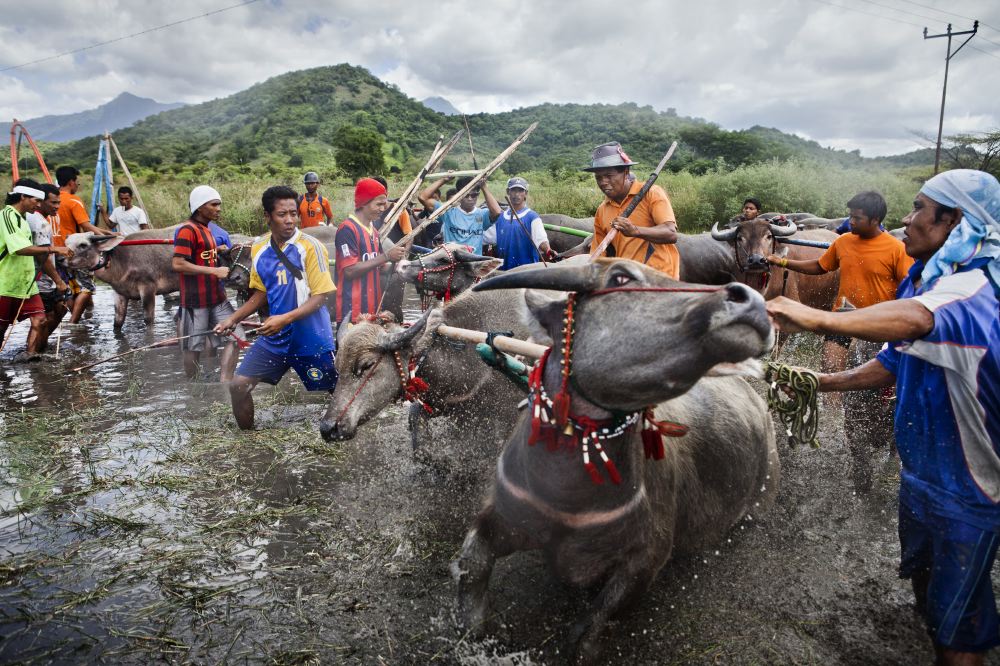 Bull riding competition during Harvest.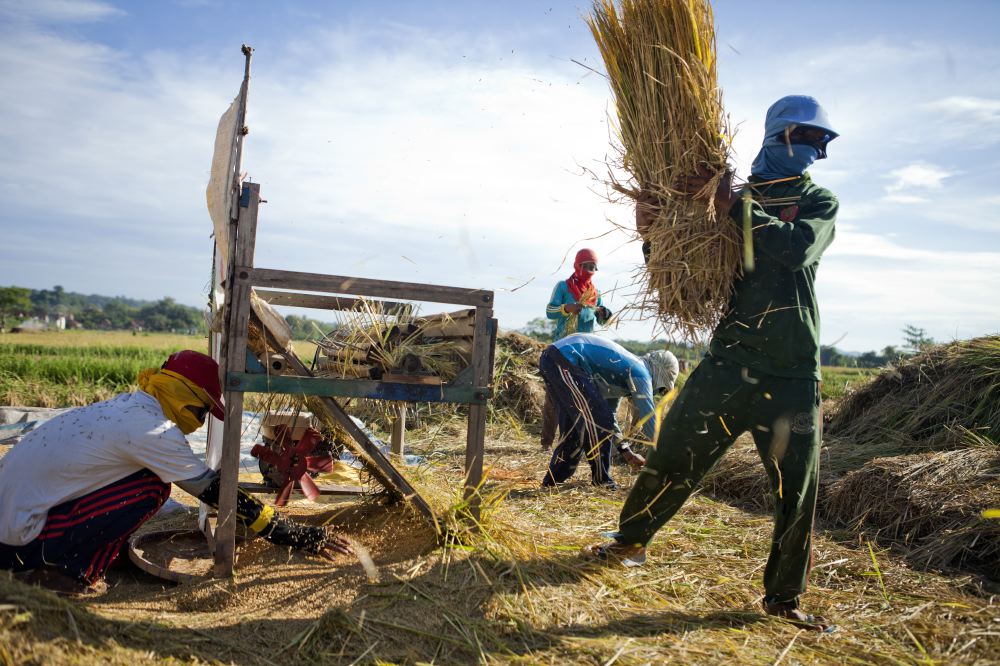 Seasonal workers from Bima, came to work in the fields.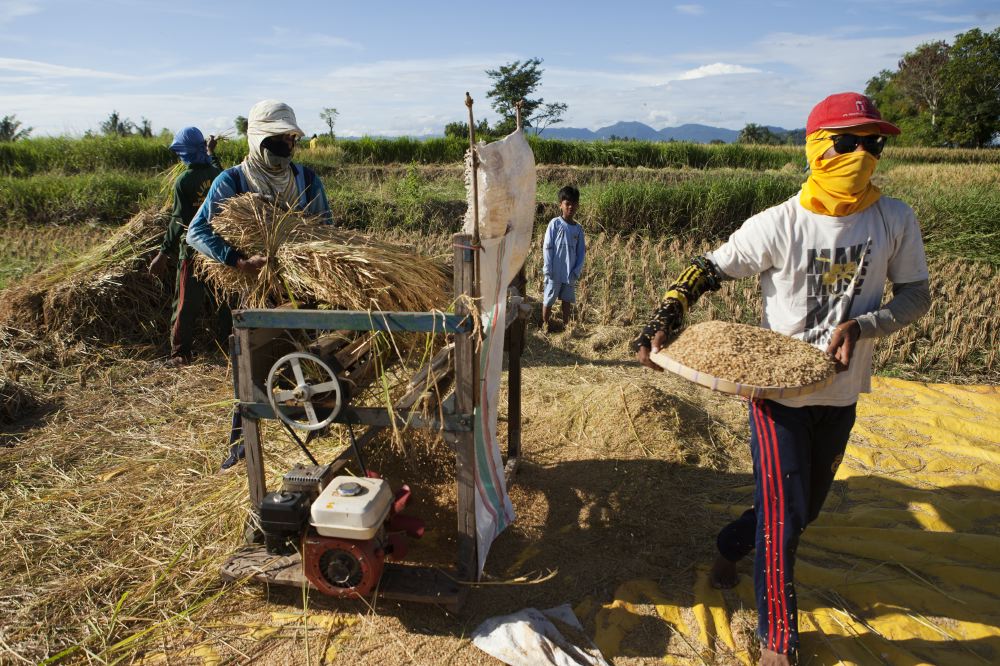 Workers process rice plants during harvest.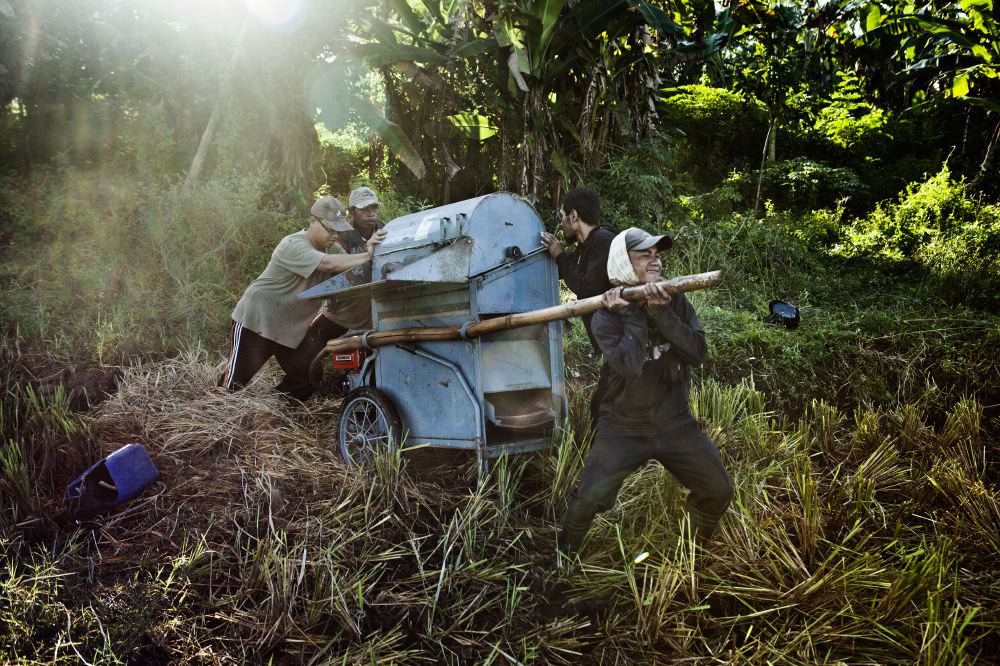 Men moving heavy rice farming machine to the crops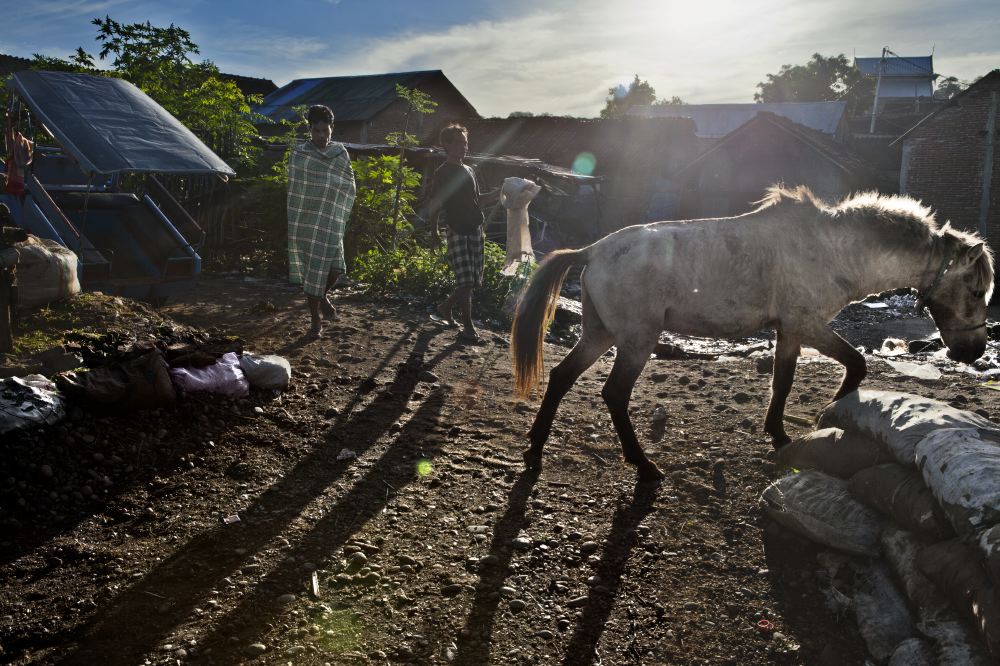 Early morning, horses get a wash in the river that lies between the district of Sama Pues and the city of Sumbawa.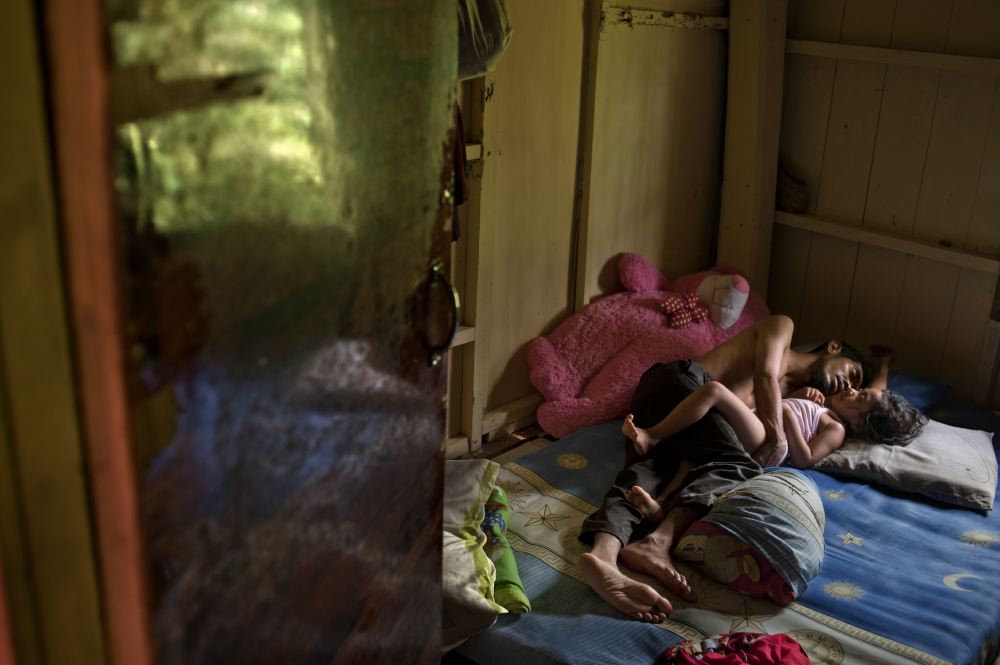 Father and daughter, afternoon nap.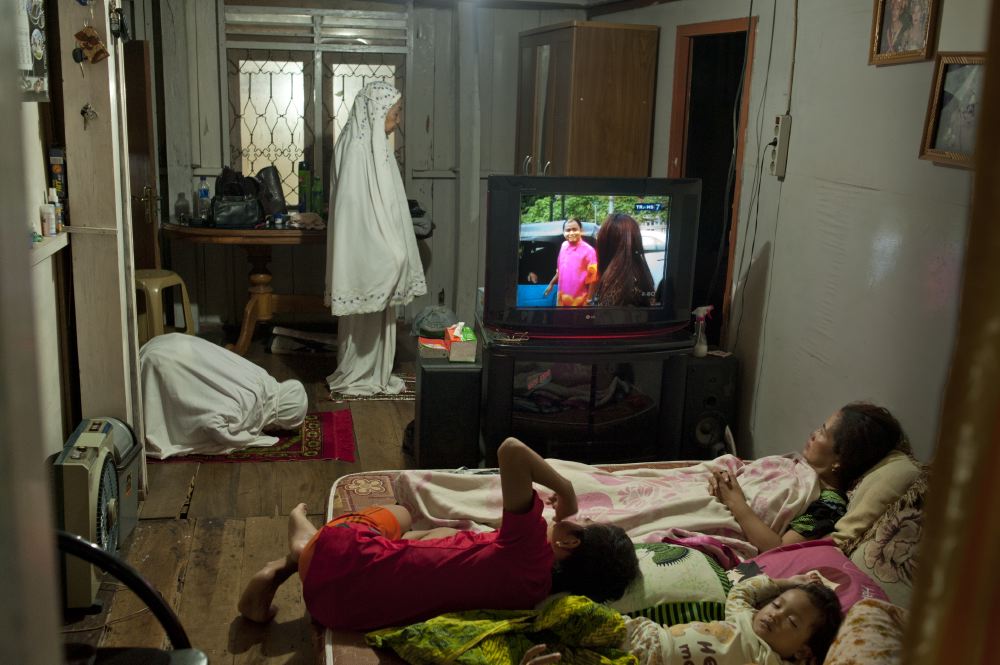 Night prayer in a country house. Utan District. Sumbawa.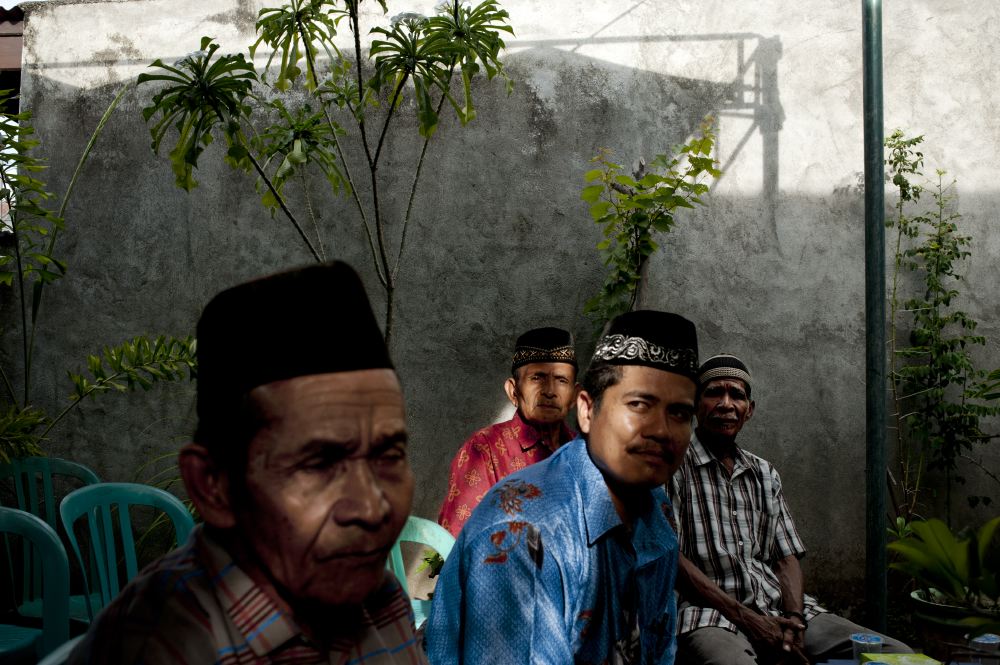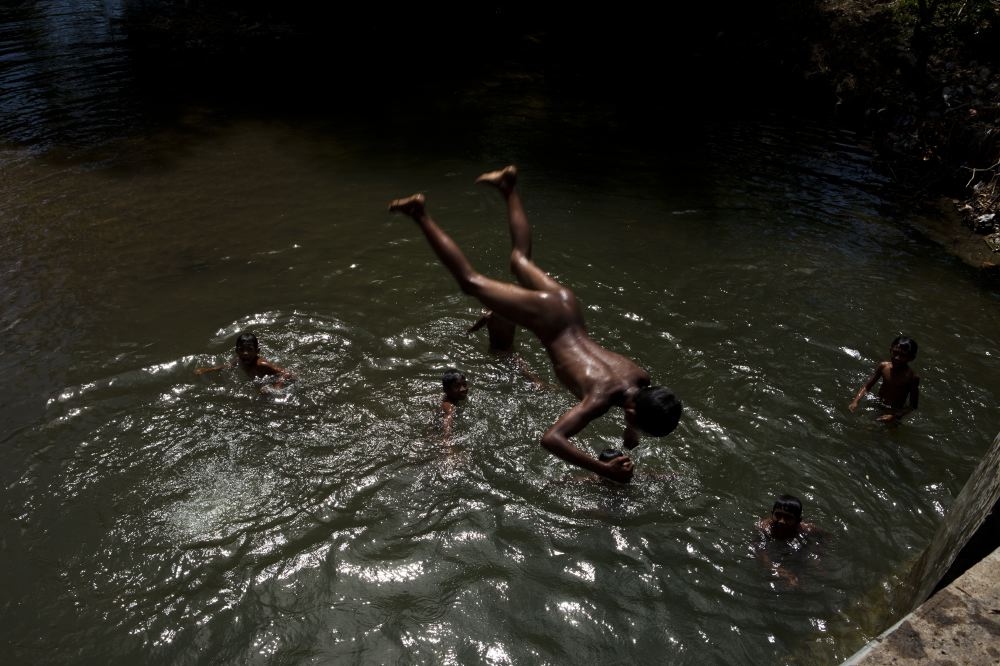 Kids wash and play in the river.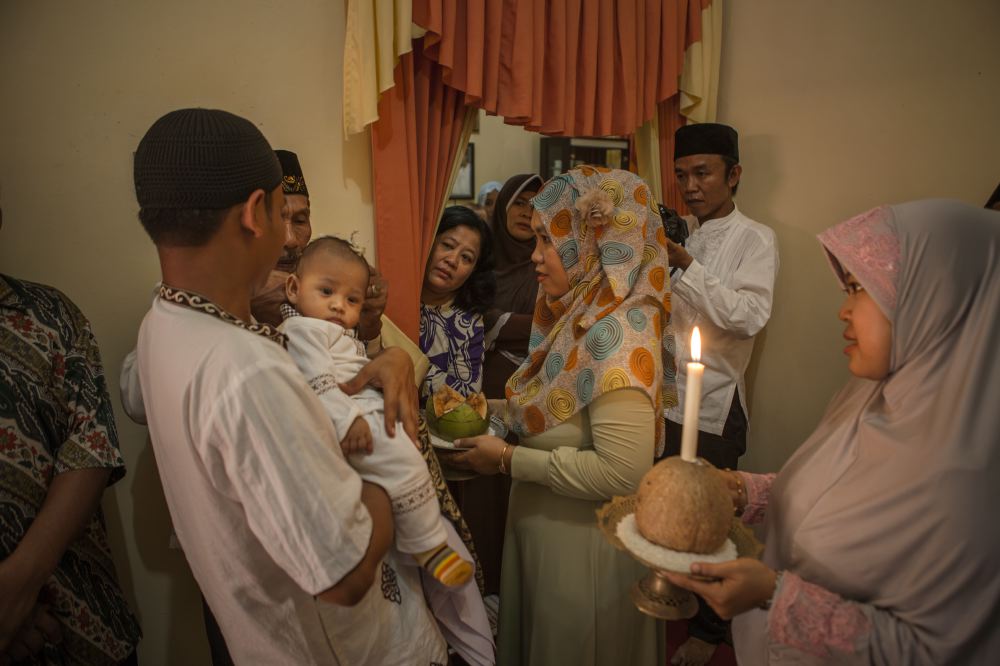 Traditional blessing of a new child. The family at large welcome the baby and symbolically cut a lock of hair.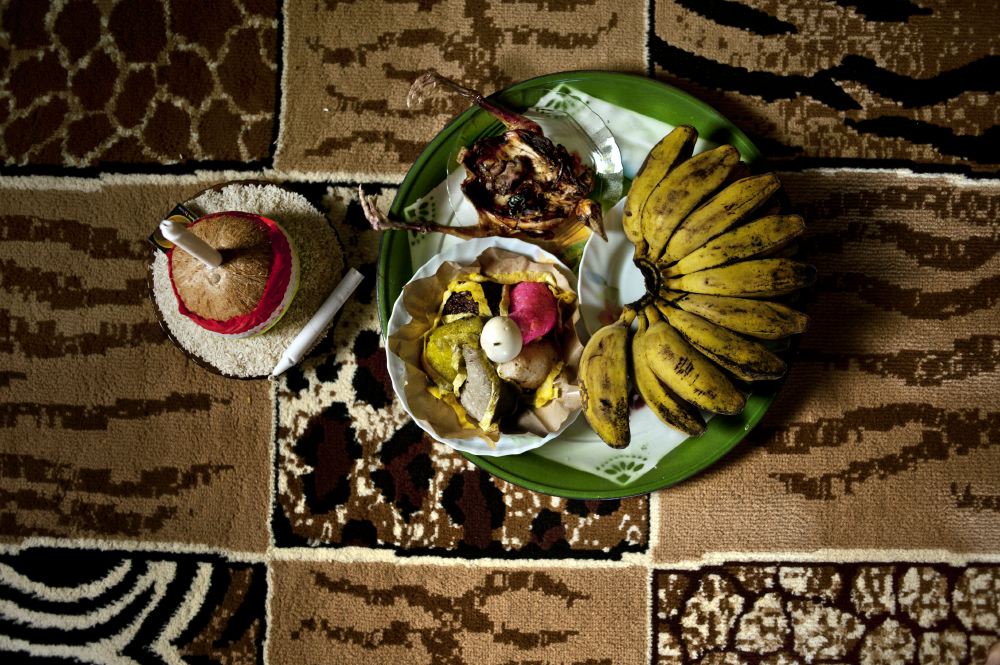 Offering to newlyweds. Utan, Sumbawa.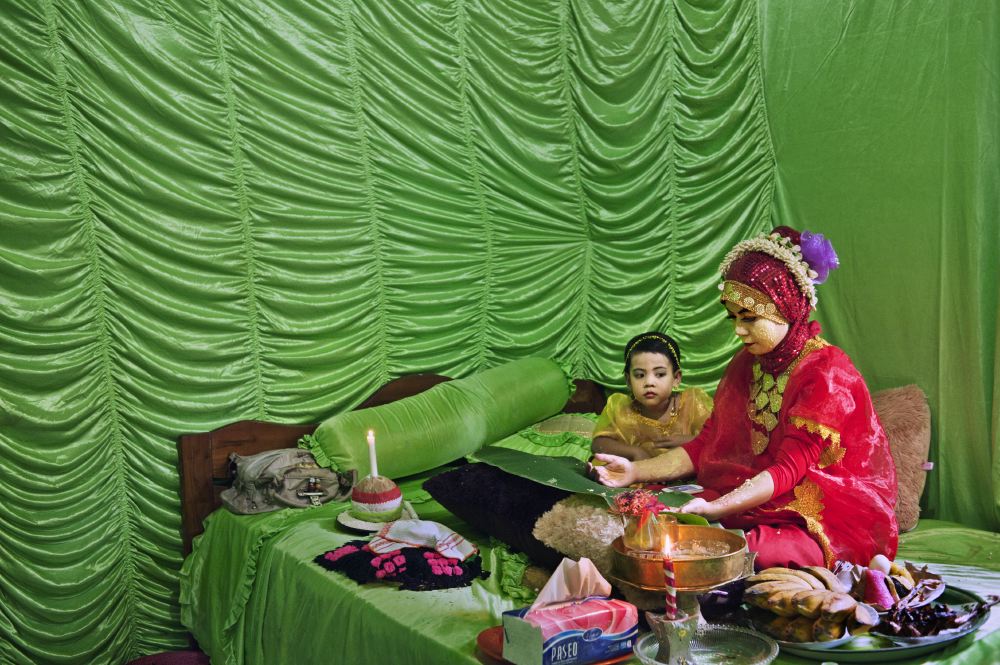 Bride to be is receiving her family's traditional wedding blessing while texting on her hidden phone. Utan, Sumbawa.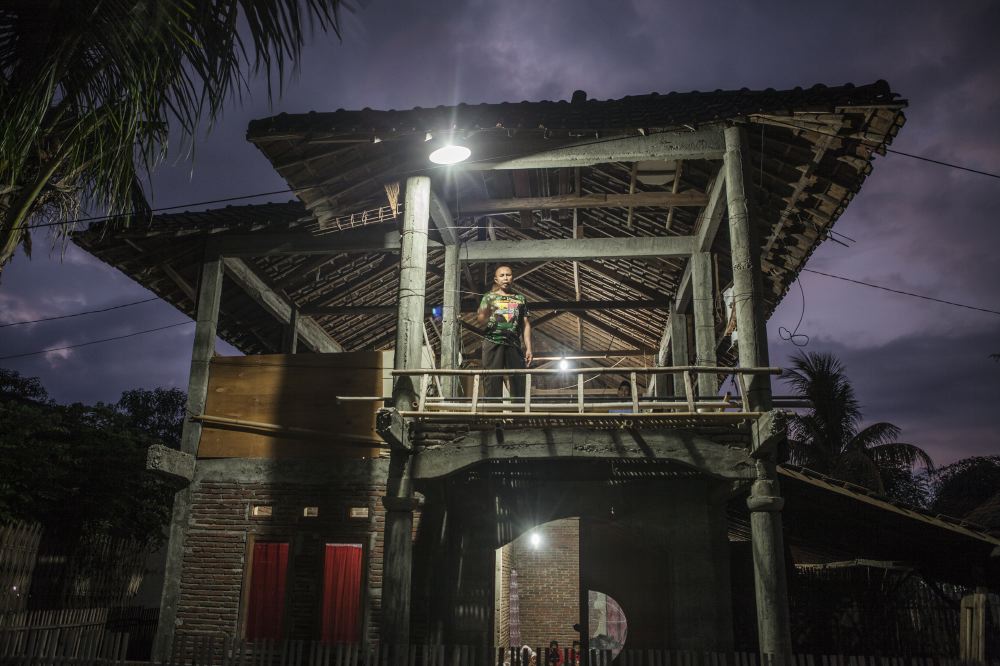 Well respected Sanro (doctor) Arief, posing for a photograph in his house. Utan, Sumbawa.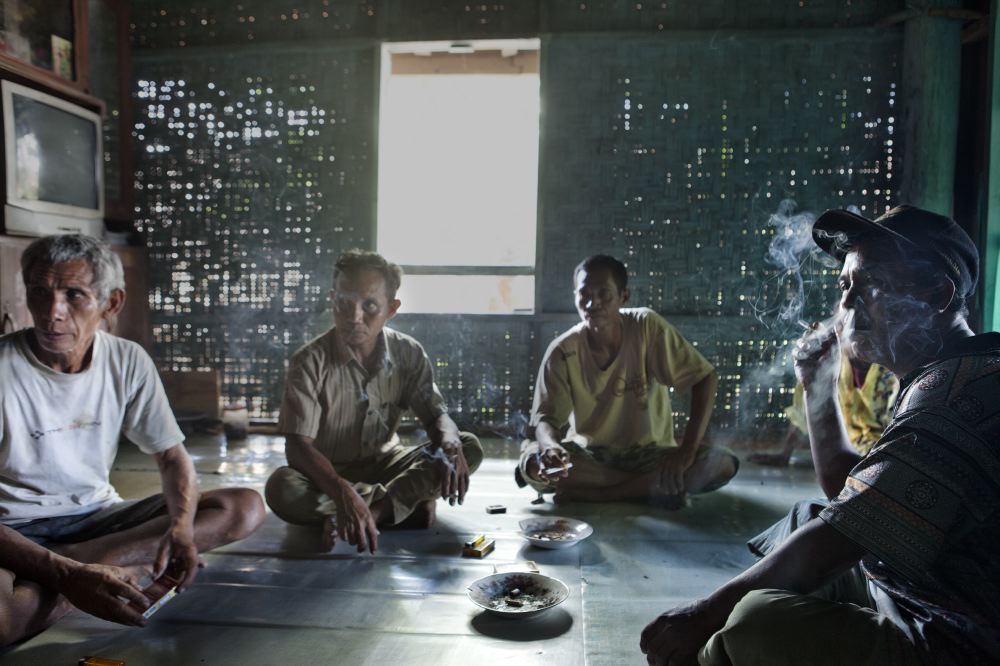 A family meets a sandro, who spent a week with this family allegedly to help their youngest girl to get rid of a demon that had entered her body. The sandro convinced her family that she had to be naked so that the demon could get out her body through her genitals. Balubutan, Sumbawa.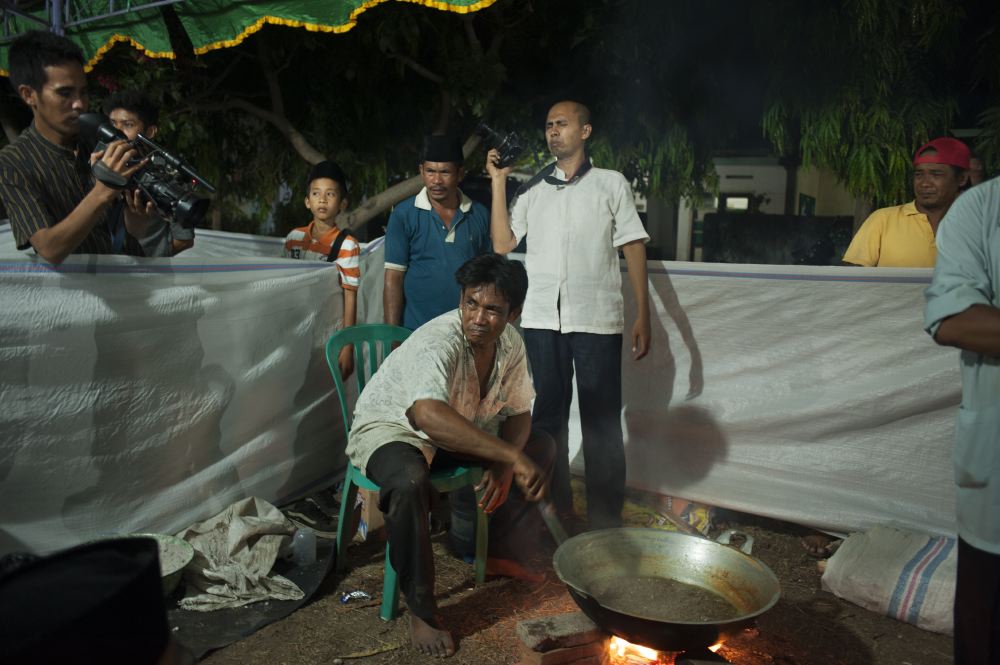 Sacred Oil country cook off. Several 'Sanro', local shamans, have gathered to take part in a cooking ceremony. The oil cooked by the shamans is widely believed to have healing properties. Including enhancing sexual performances.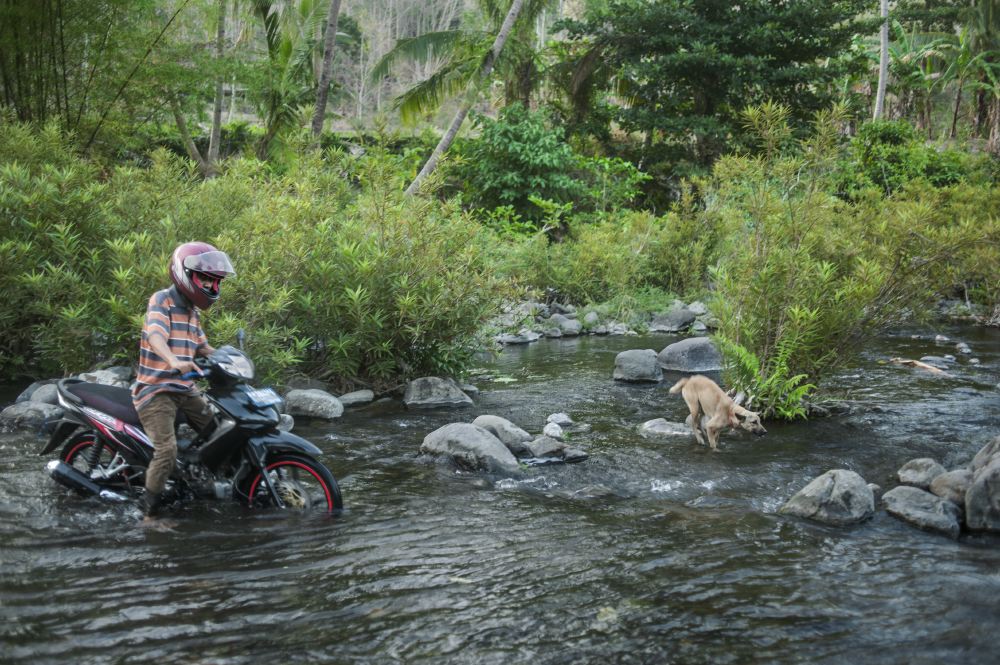 Man and dog cross a river in central Sumbawa. Villages are sometimes so remote and isolated that most locals loose their ID papers and forget their own age. With virtually no connection at all with the bigger villages, poor people have no access to medicine but in the form of shamanism and islamic healing.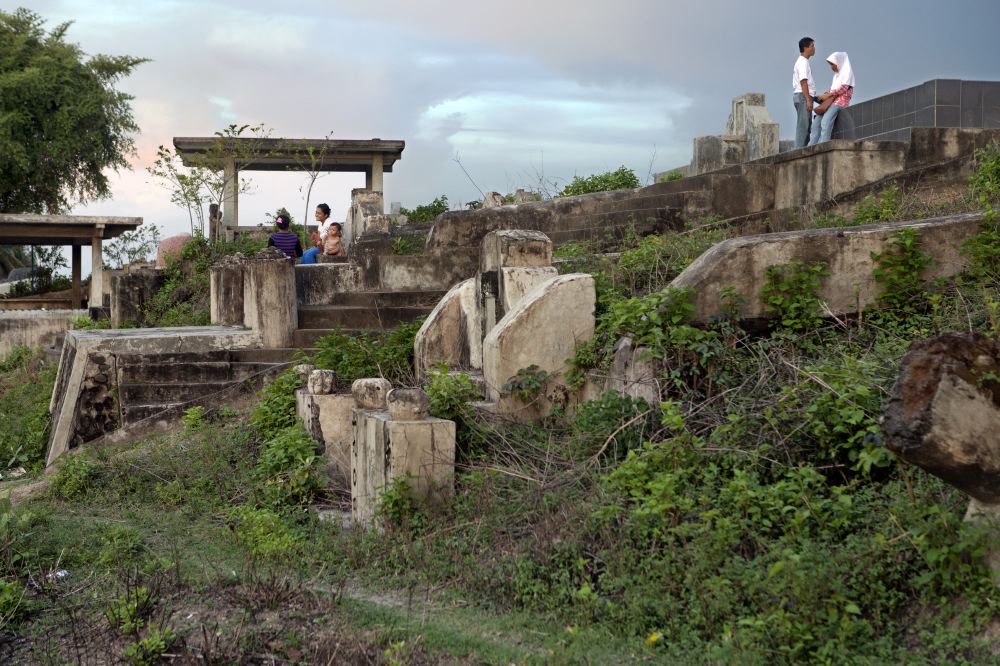 People in the Chinese disused cemetery. Sumbawa.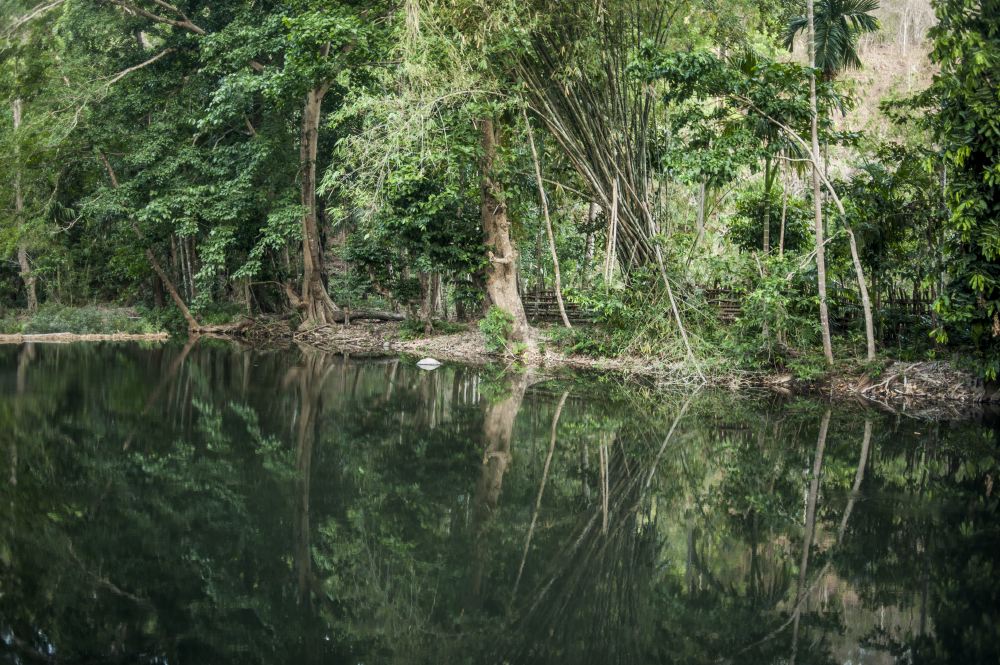 Country pond in the bush of central Sumbawa.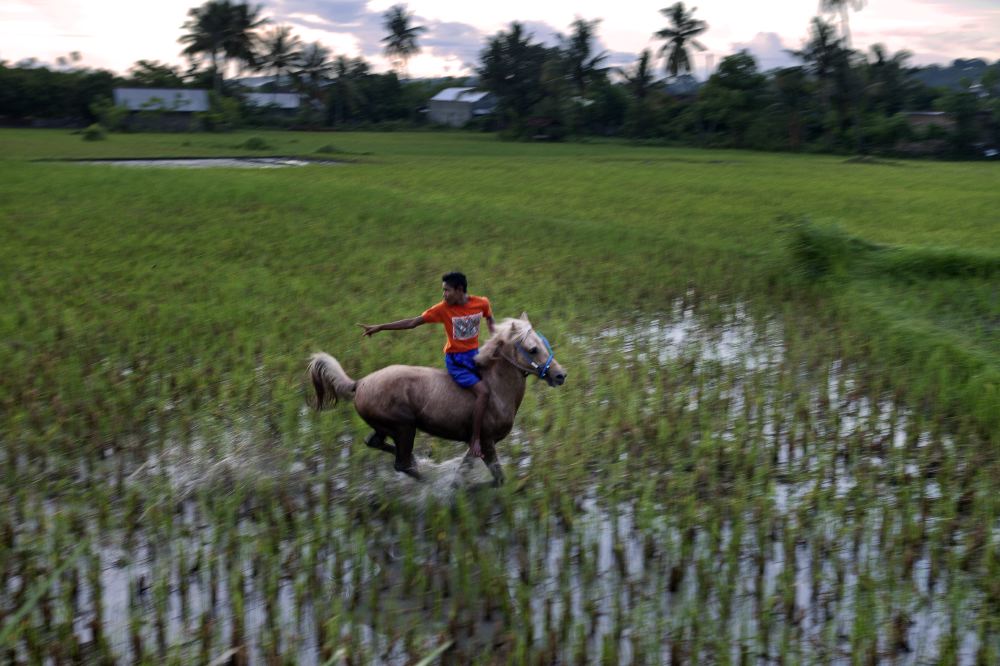 A kid trains a horse for country racing during harvest. Sama Pues District. Sumbawa.