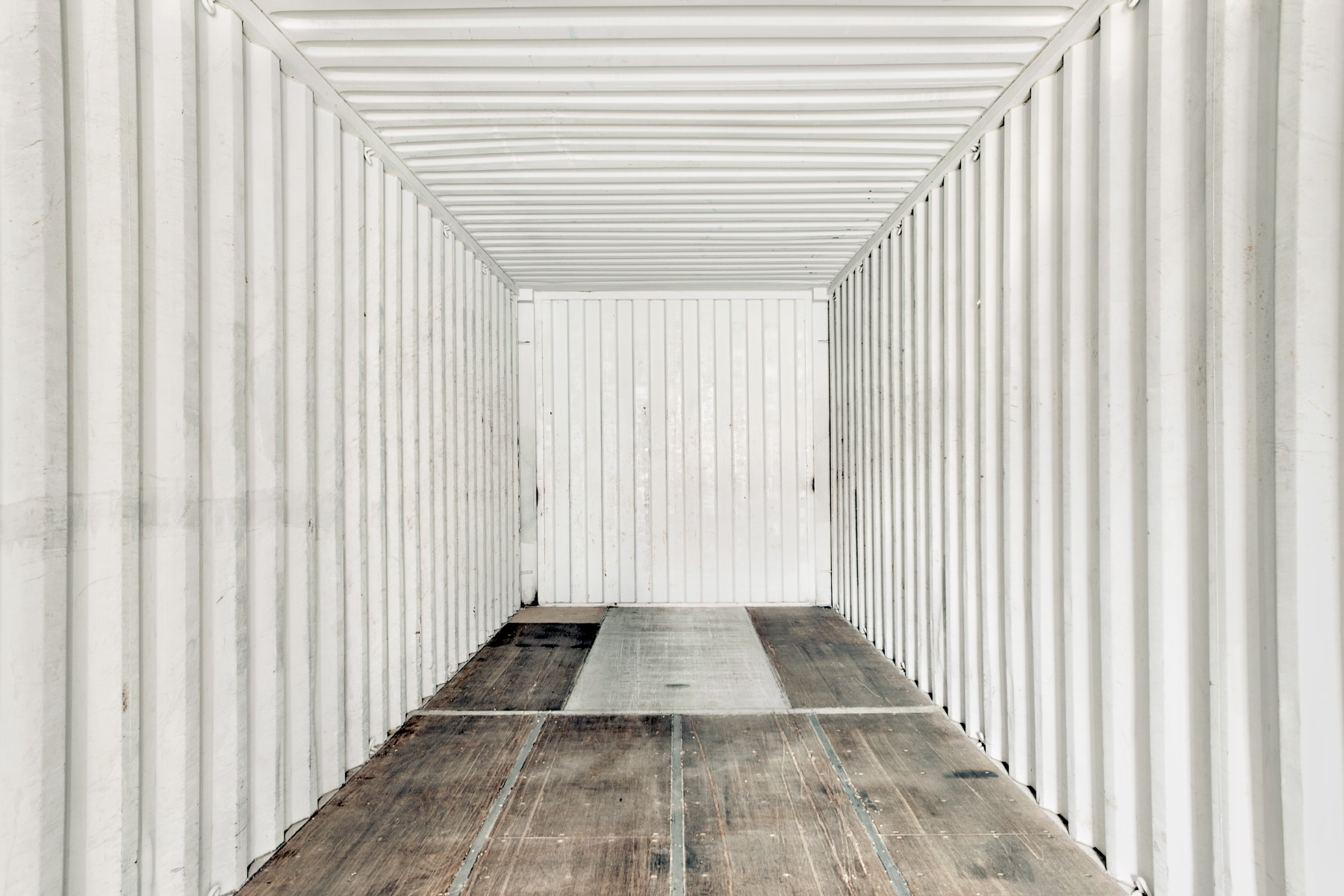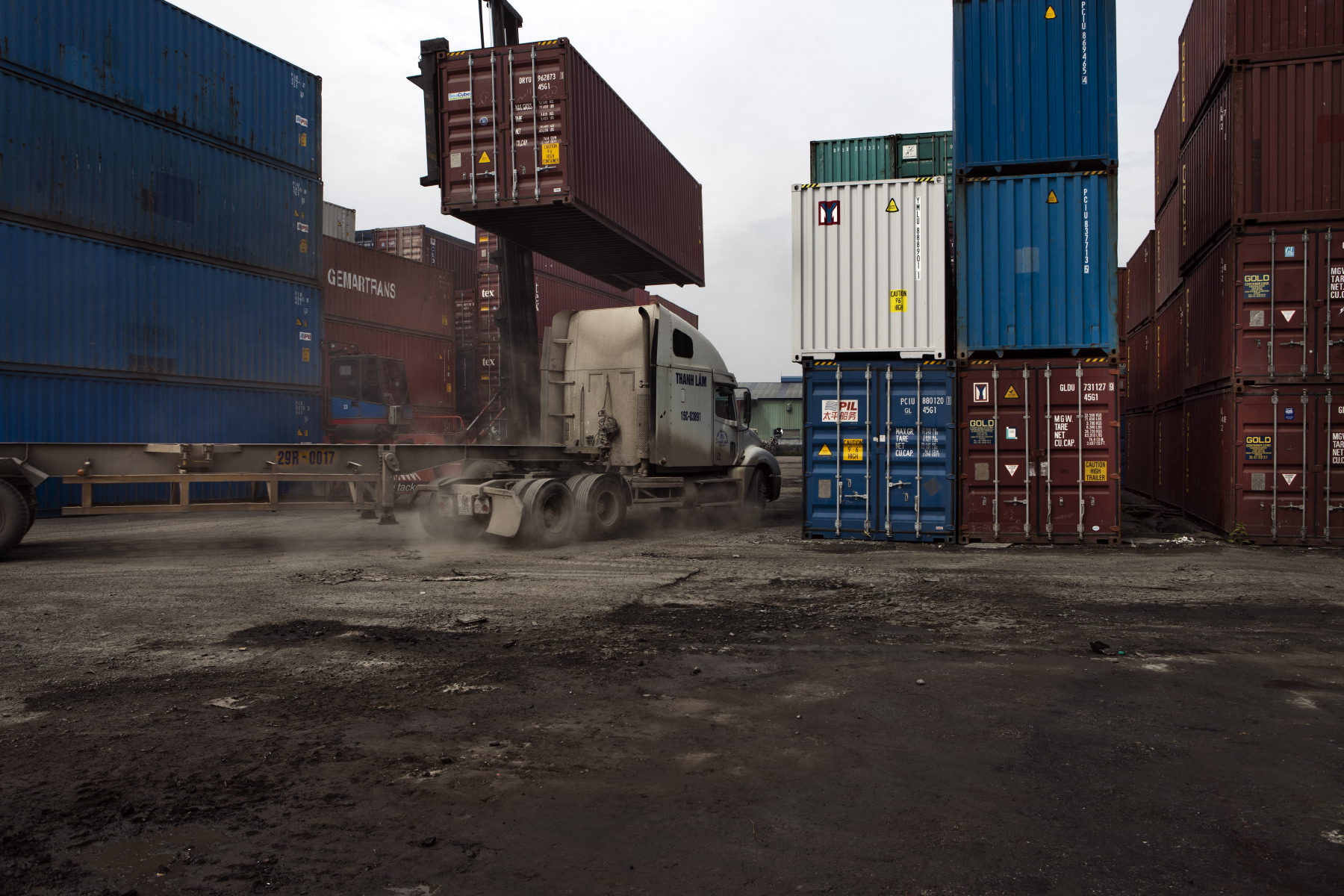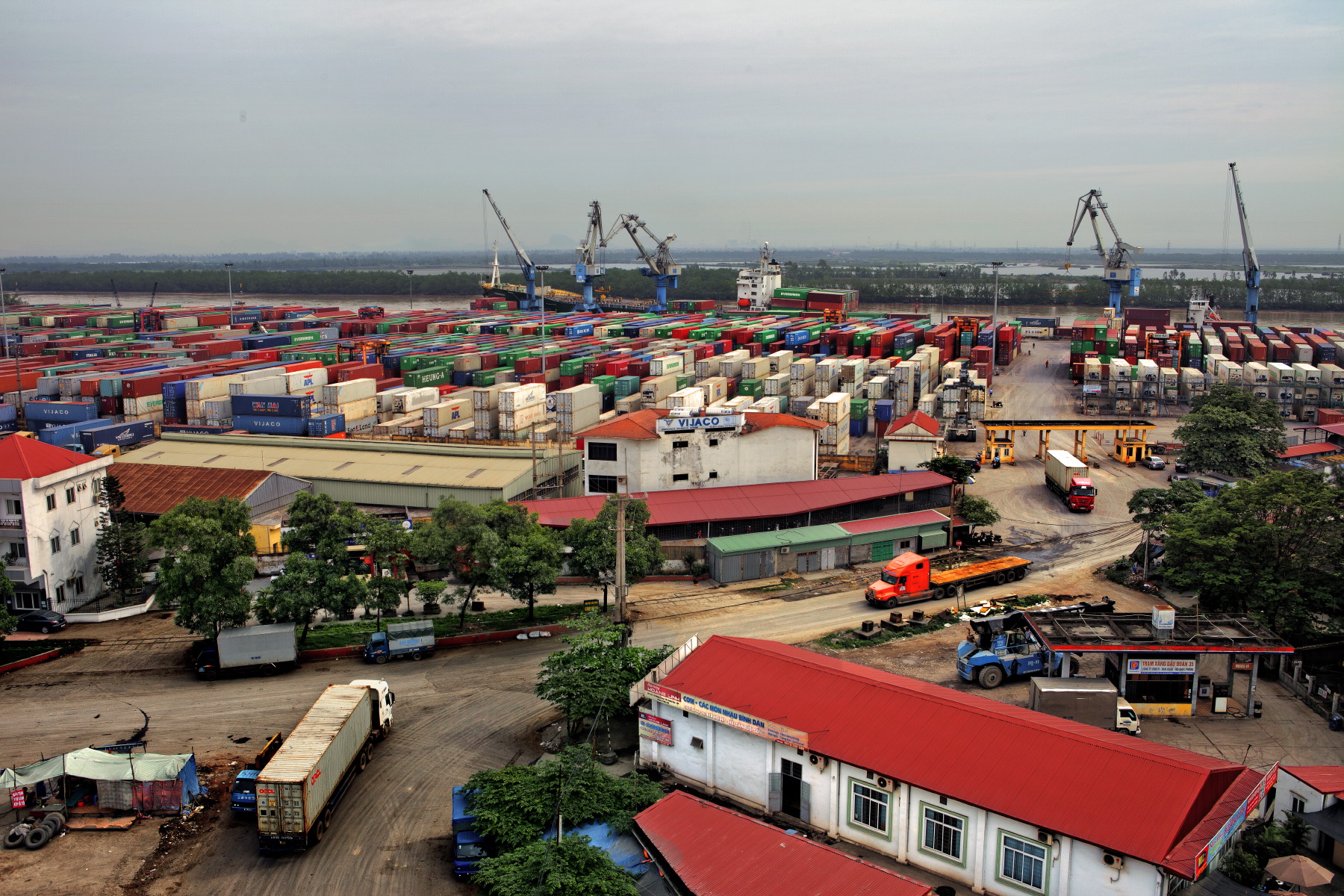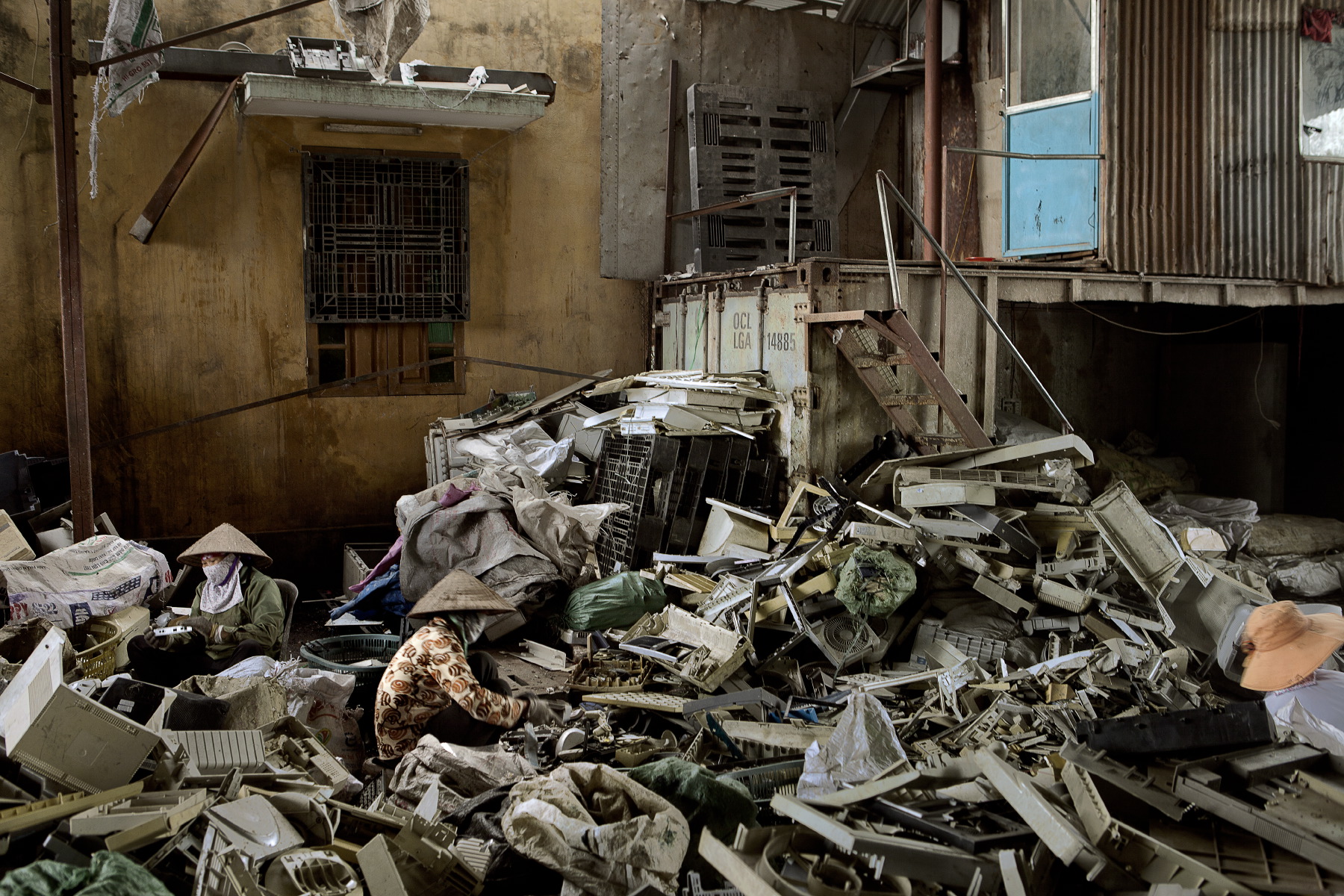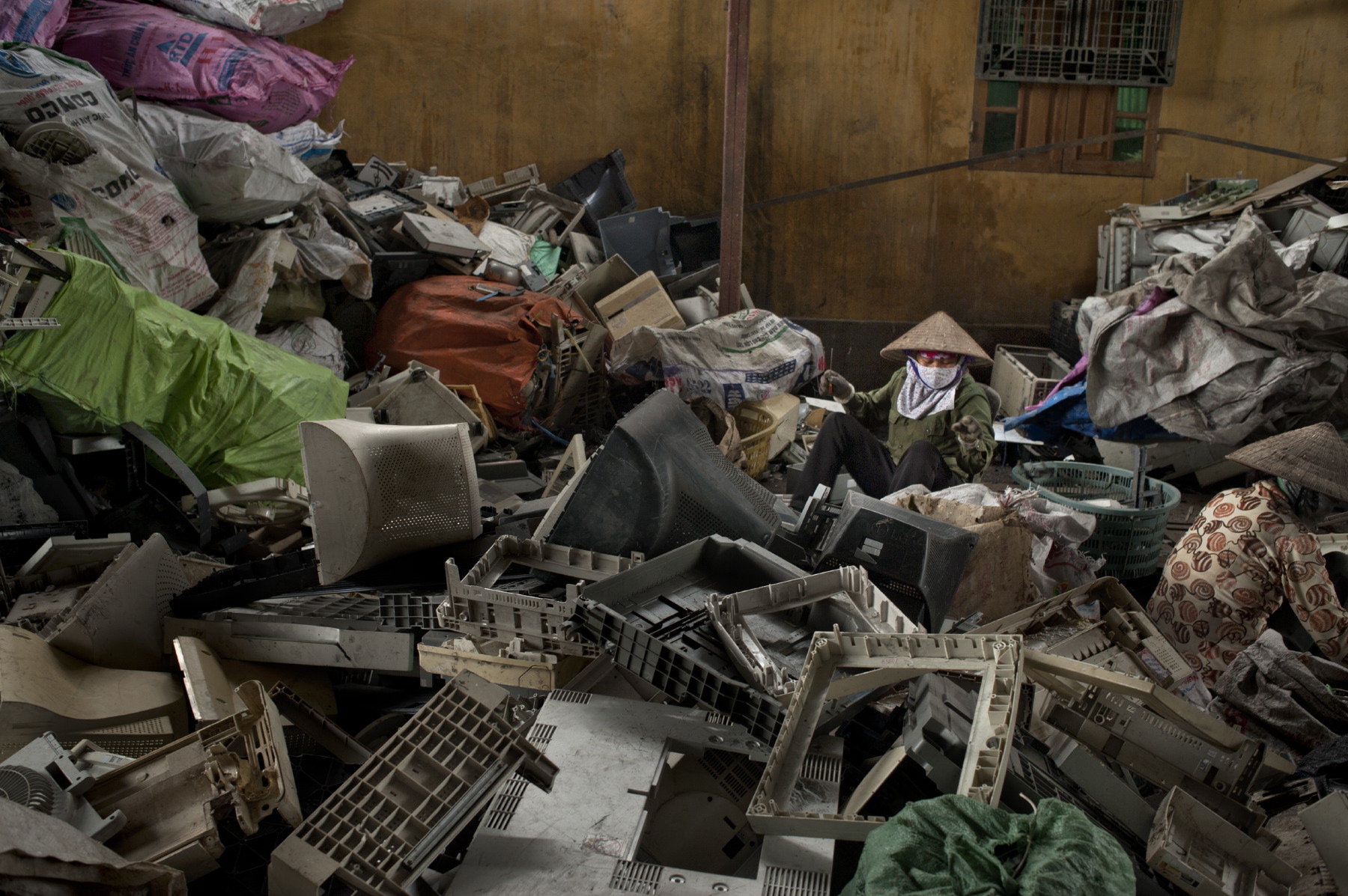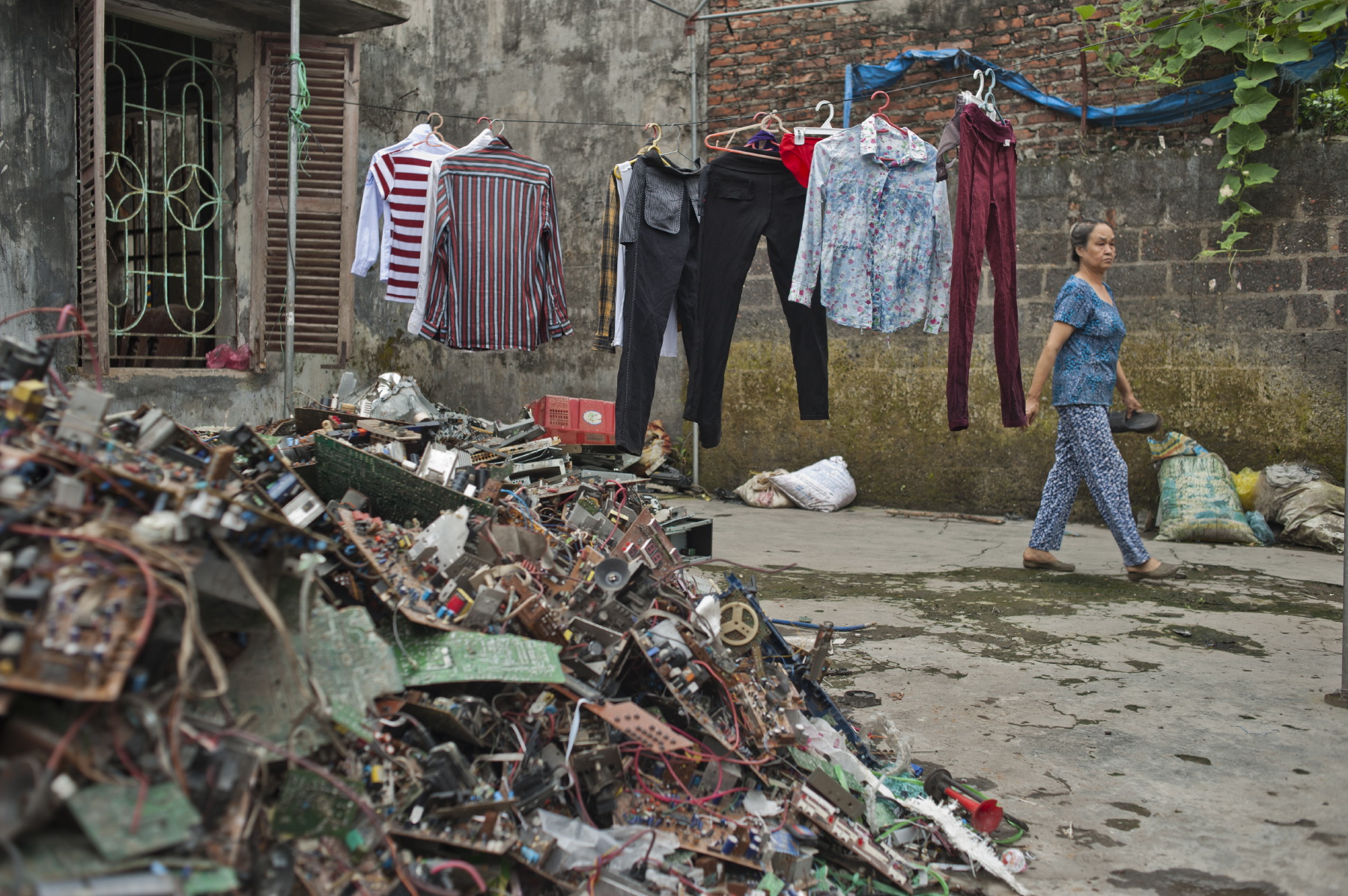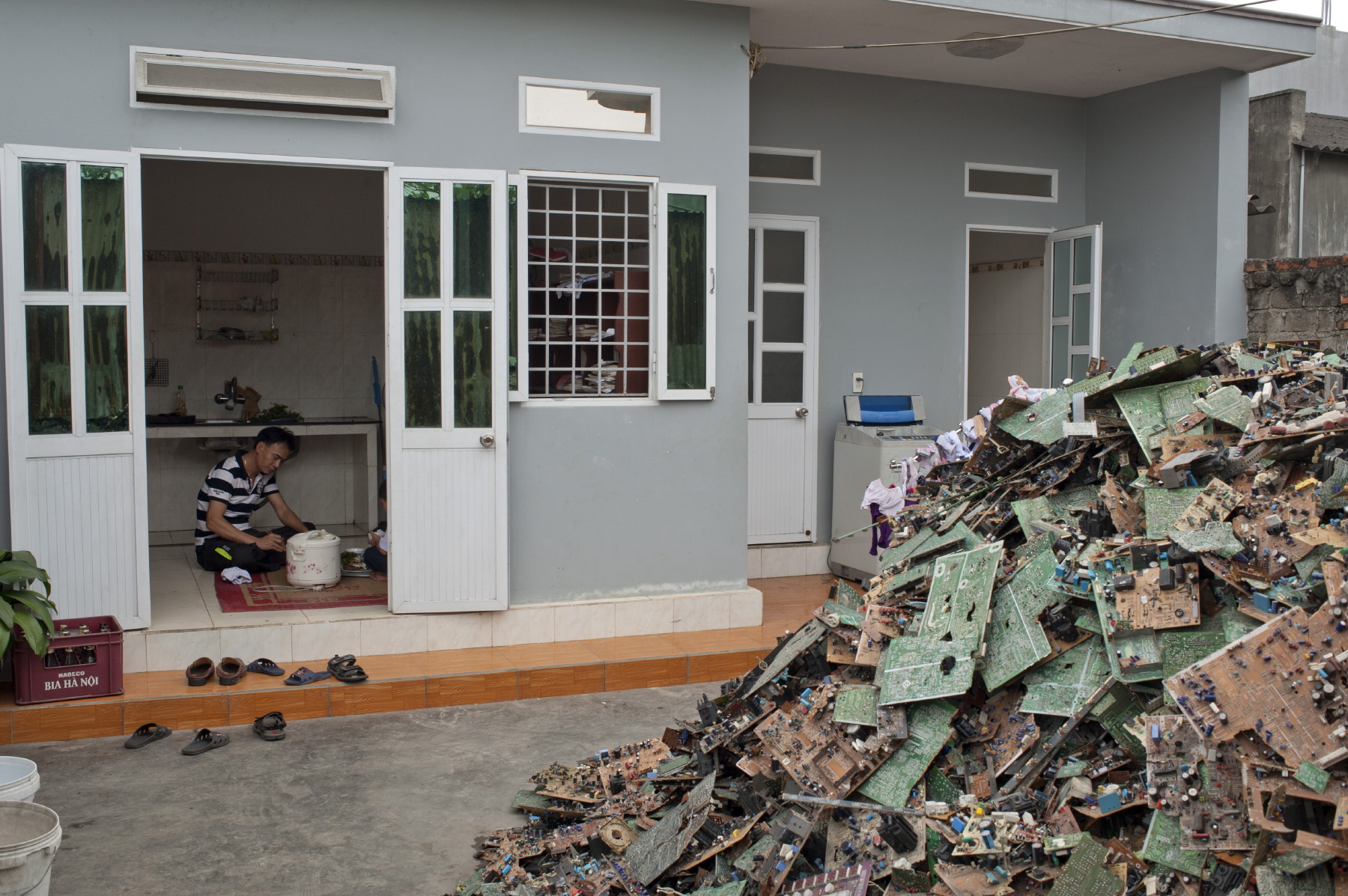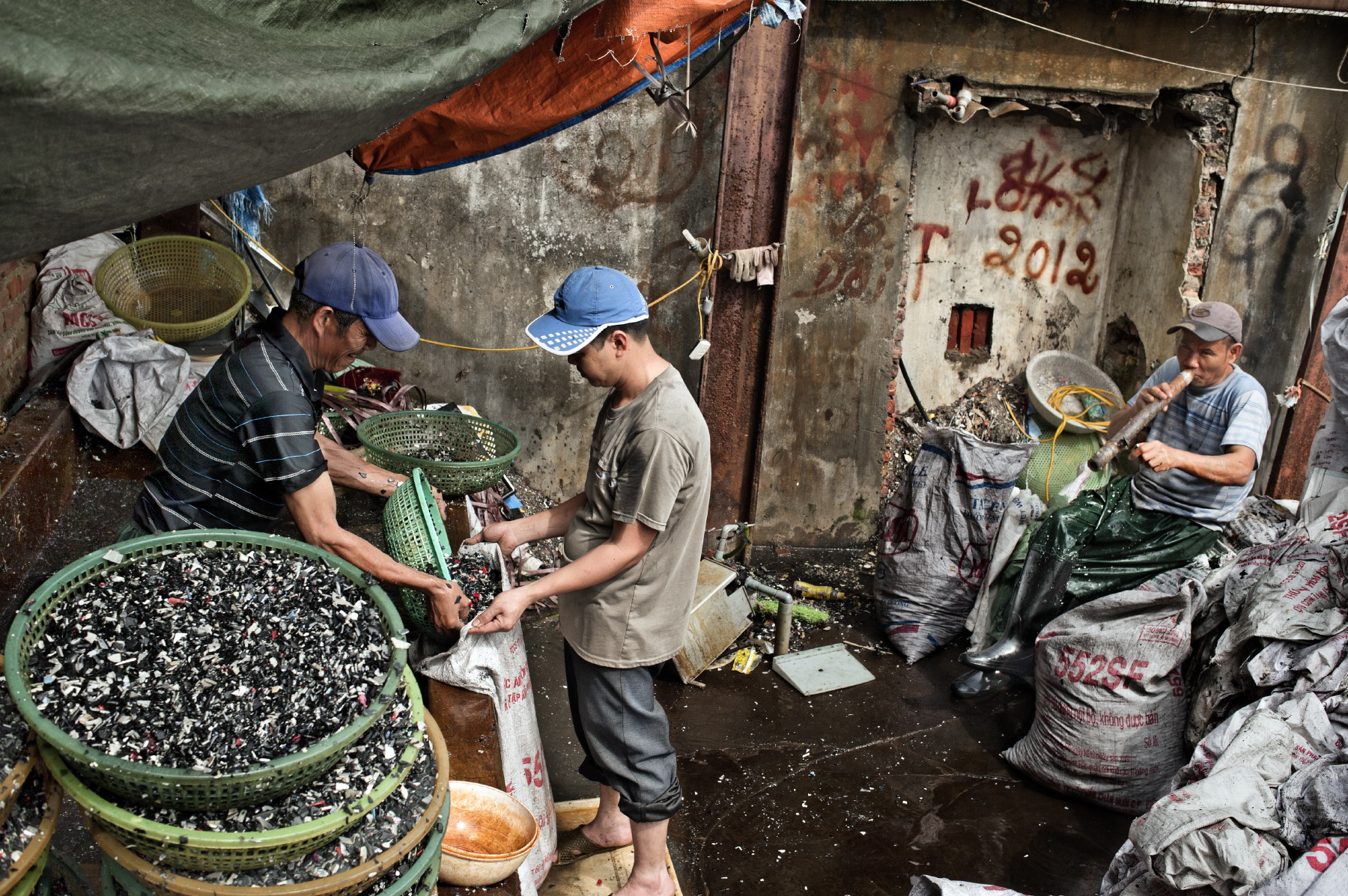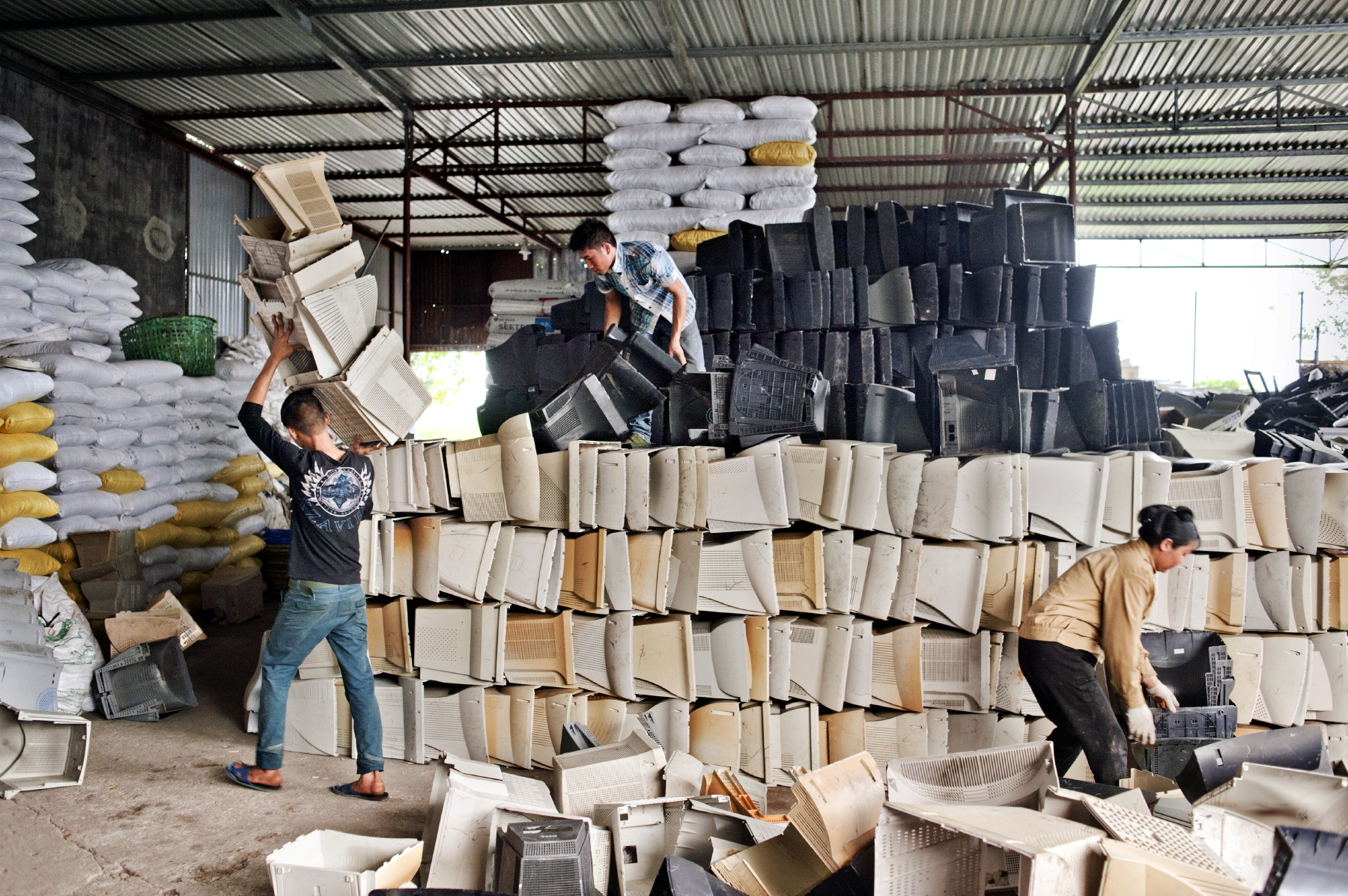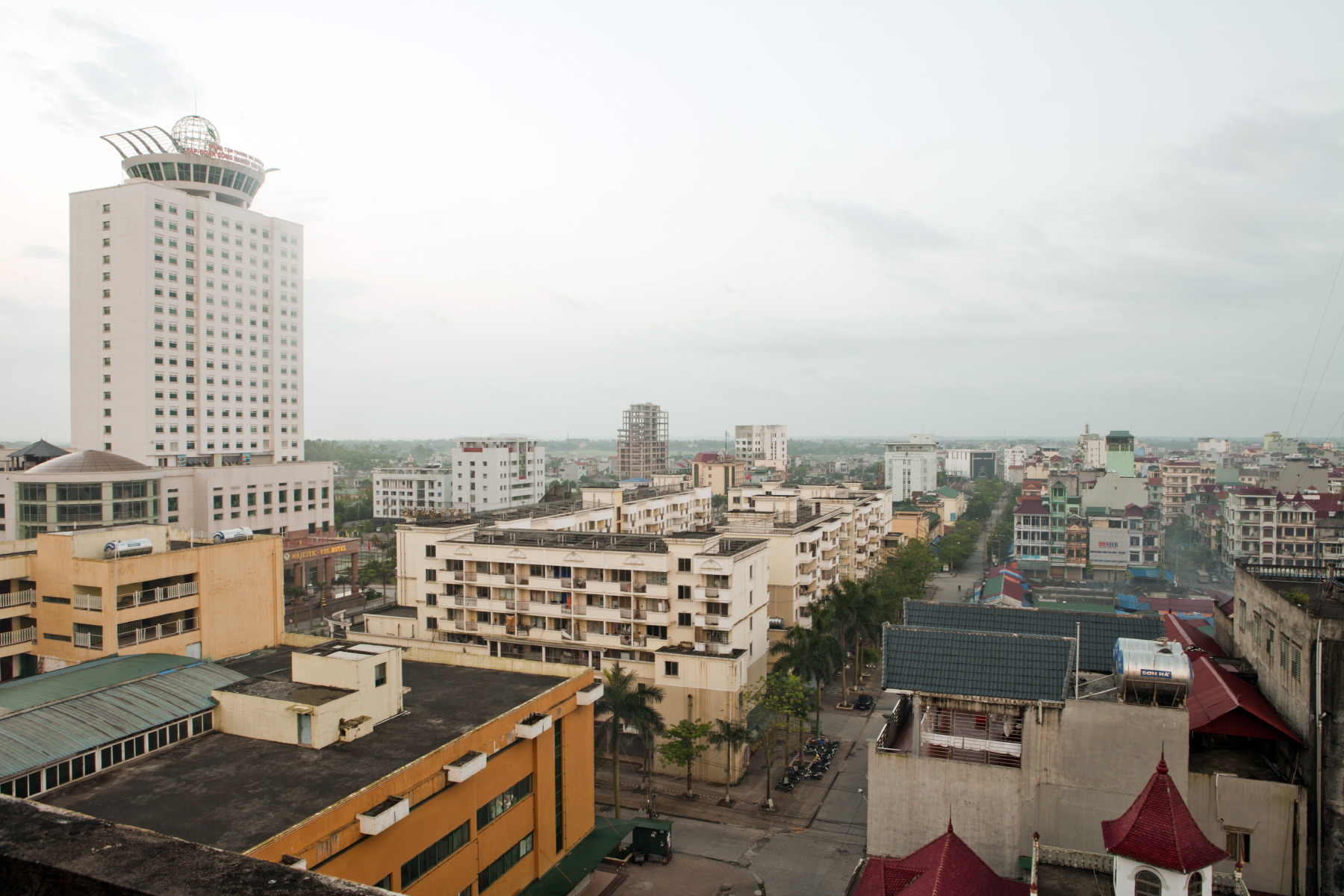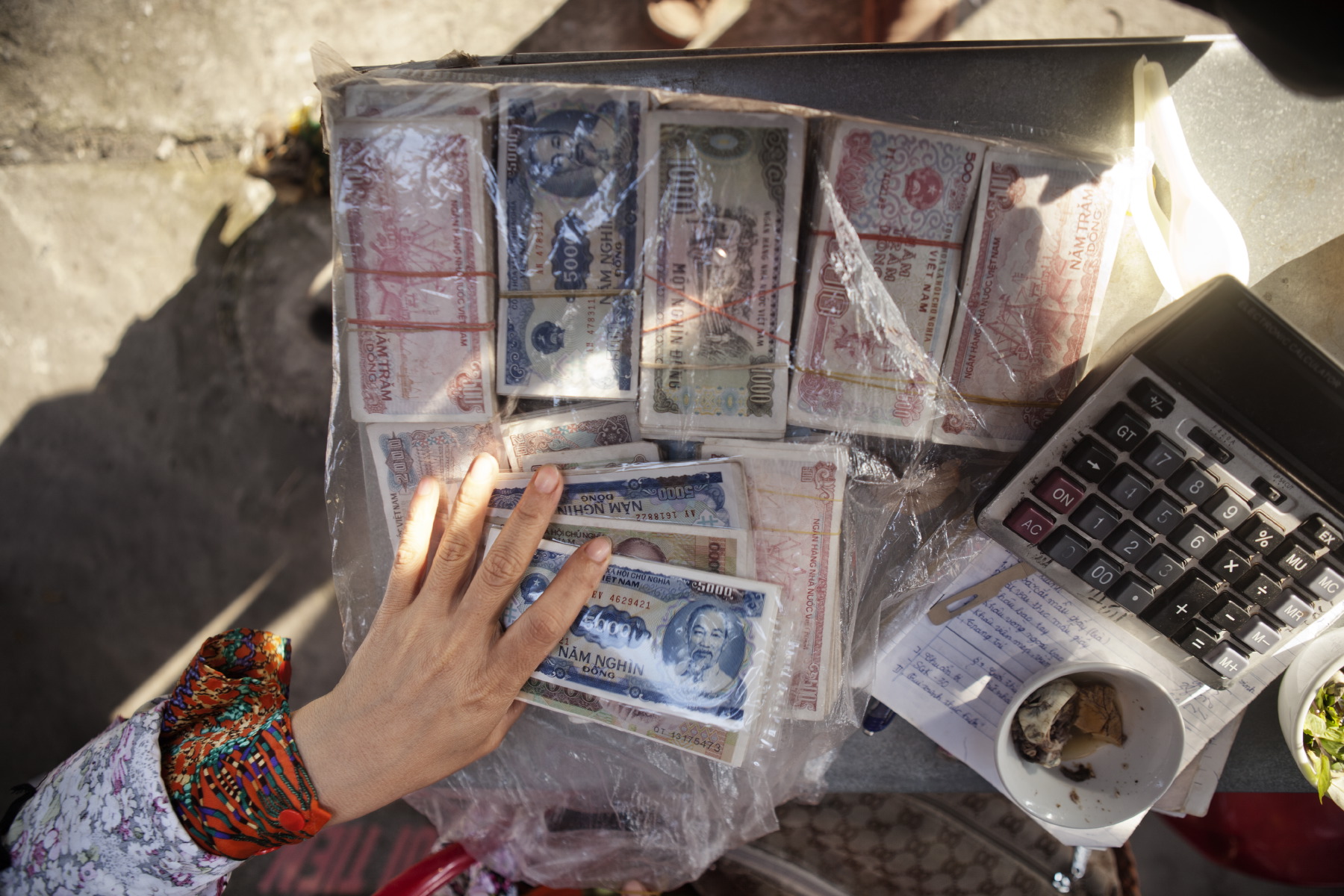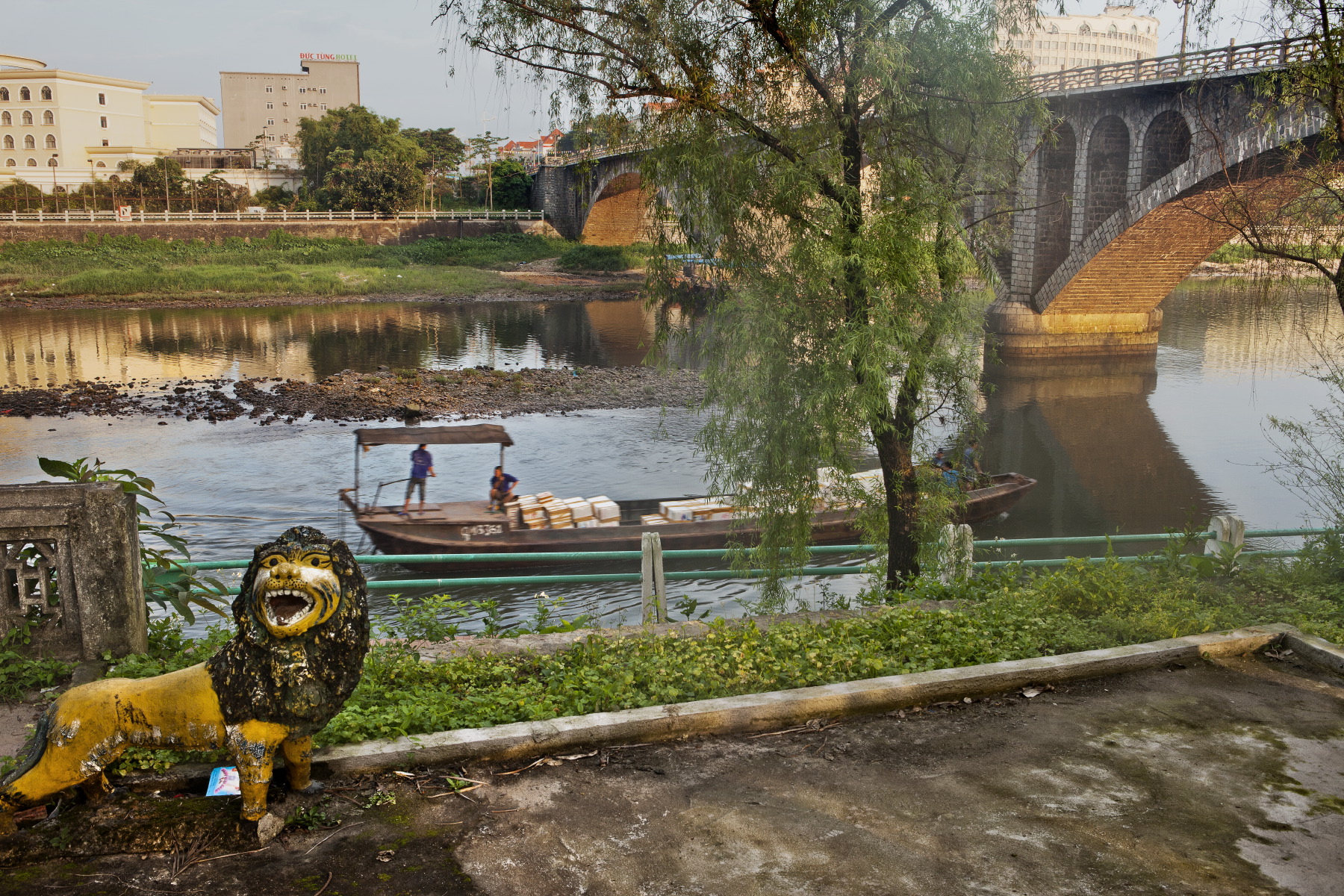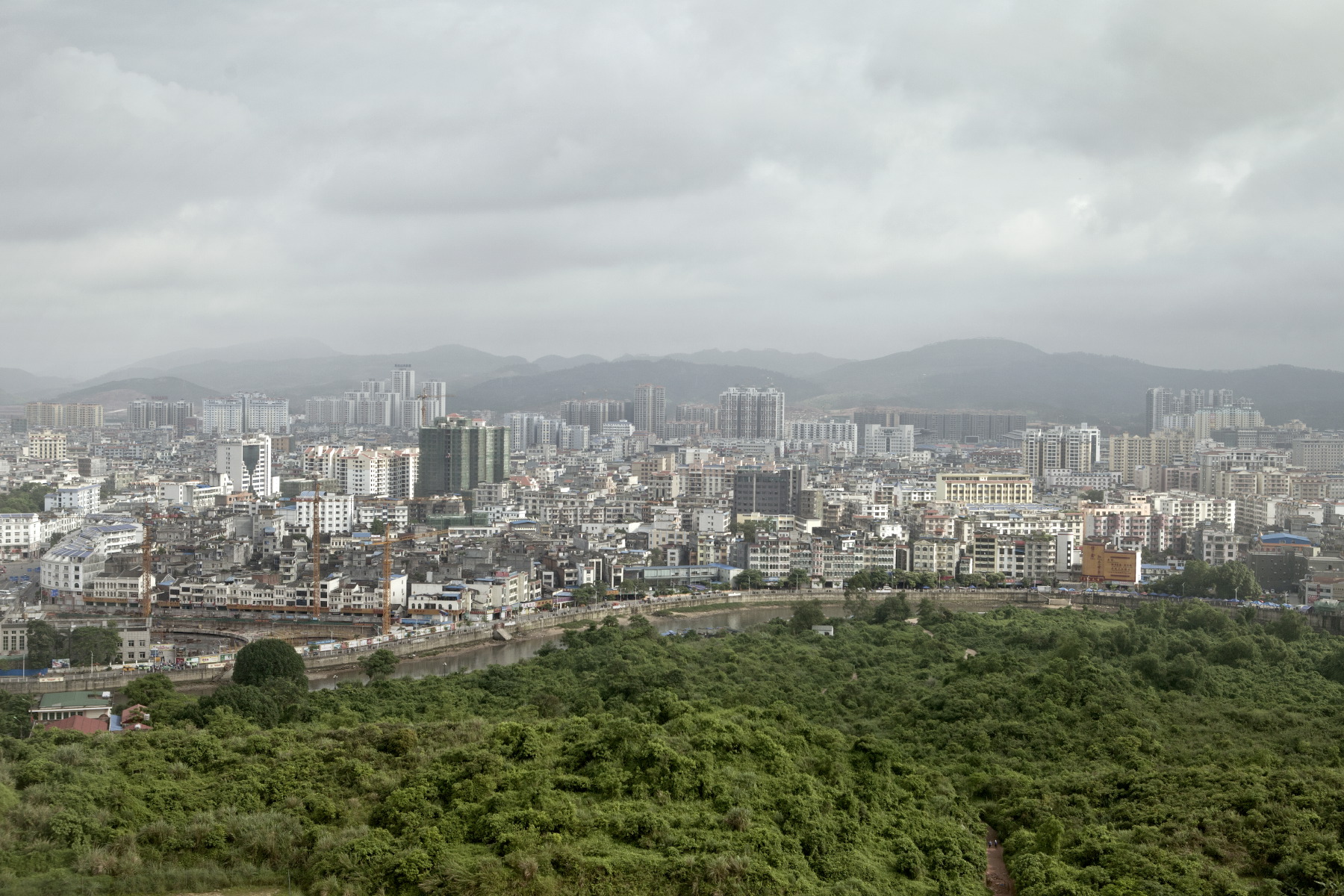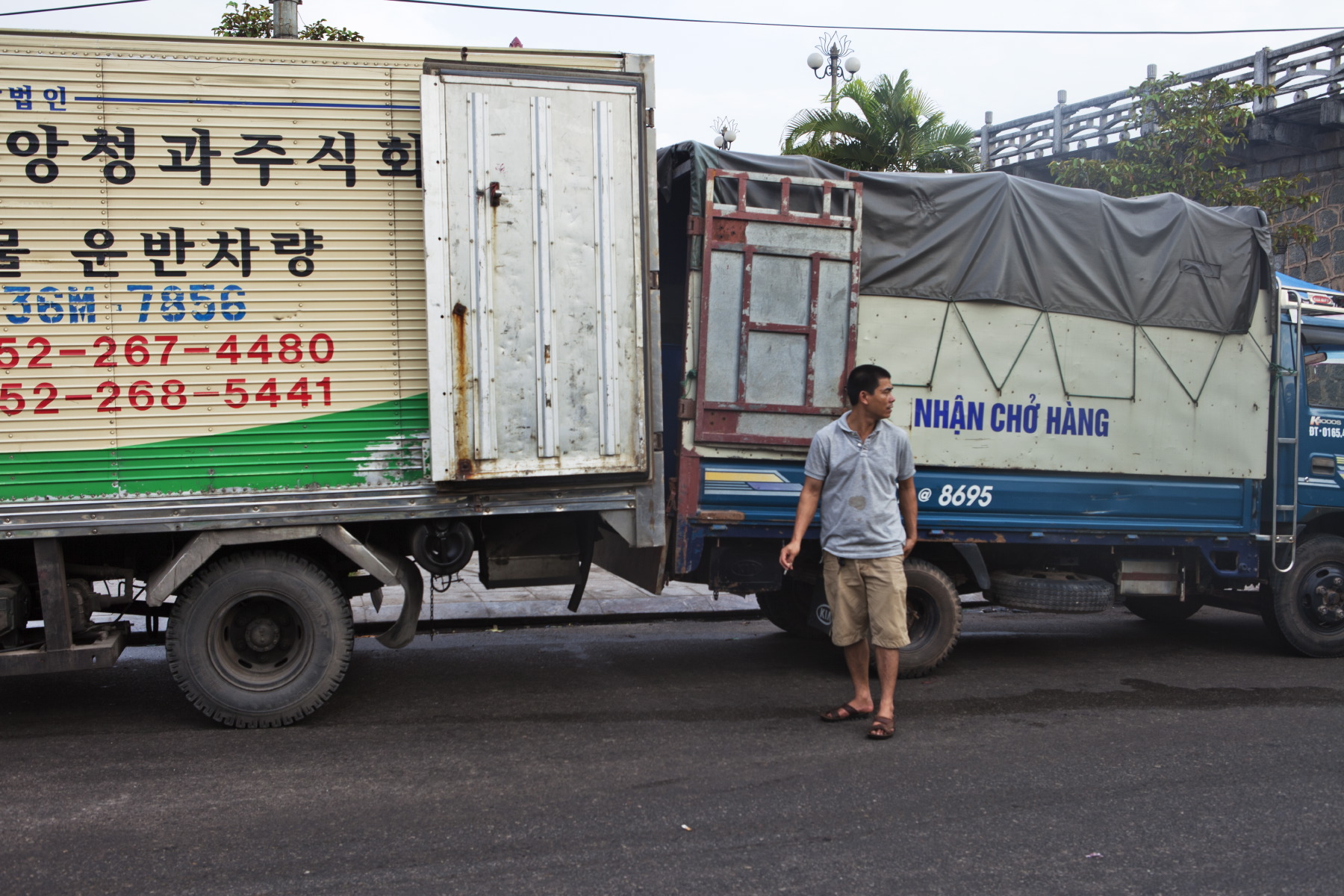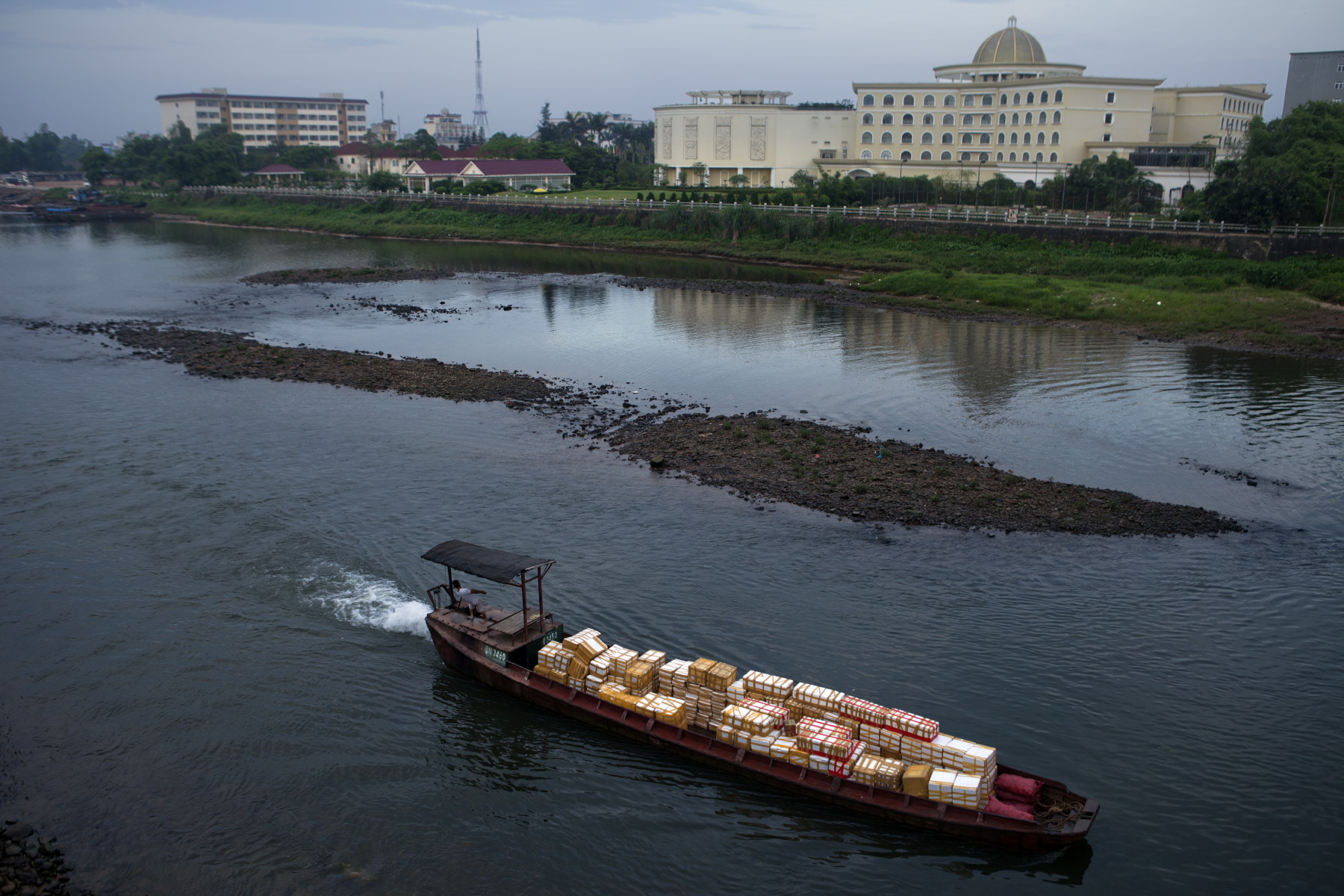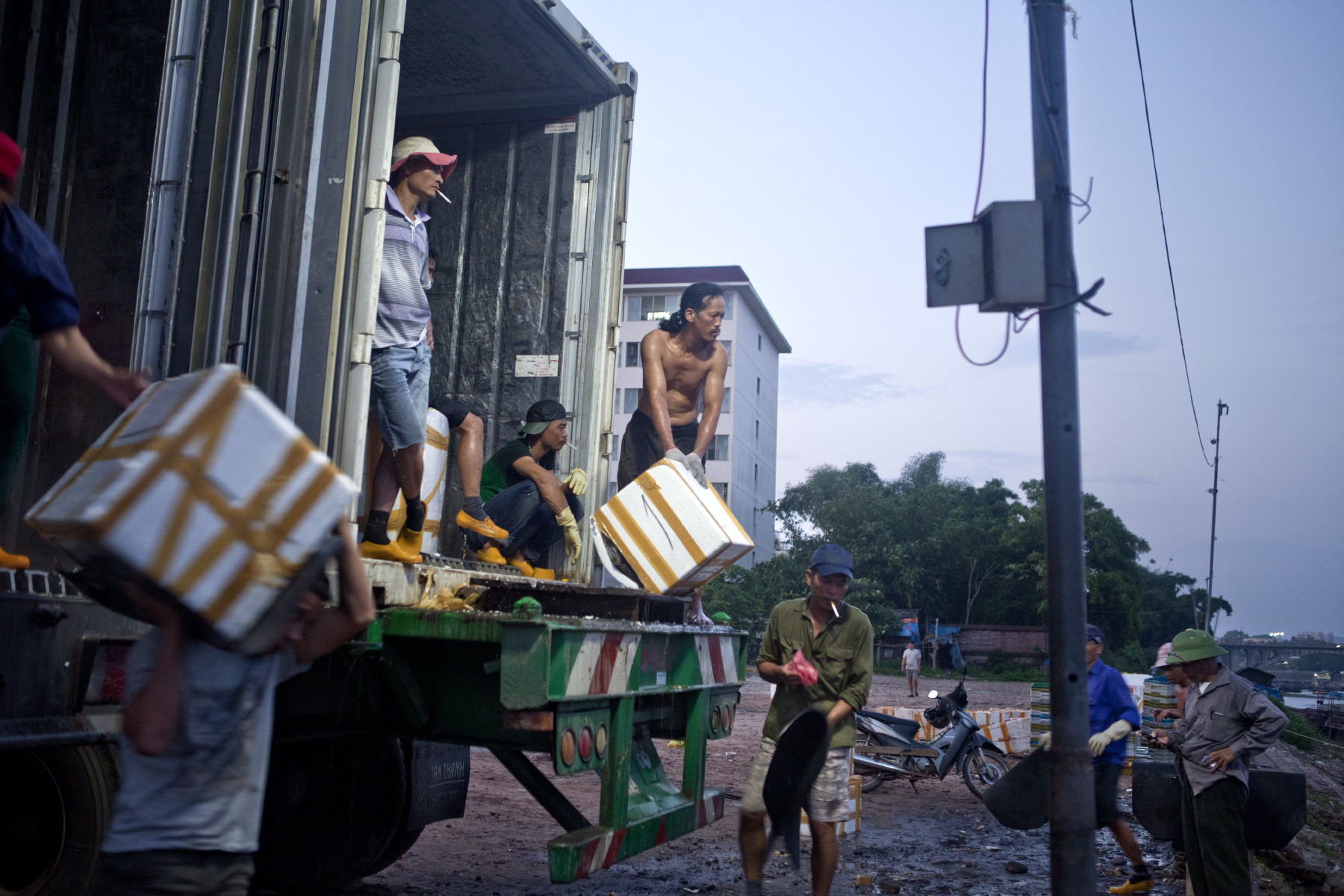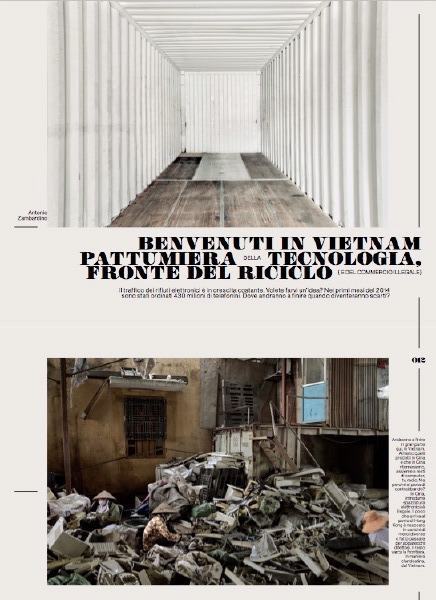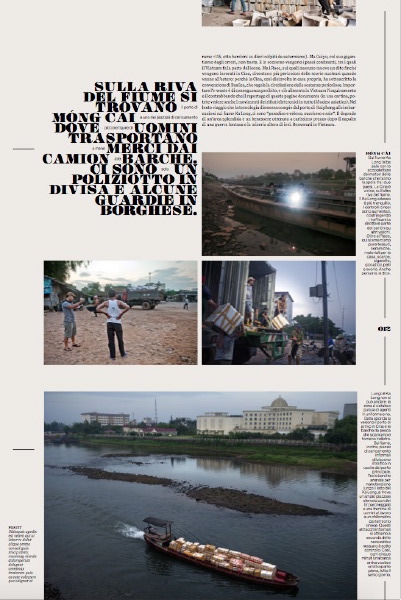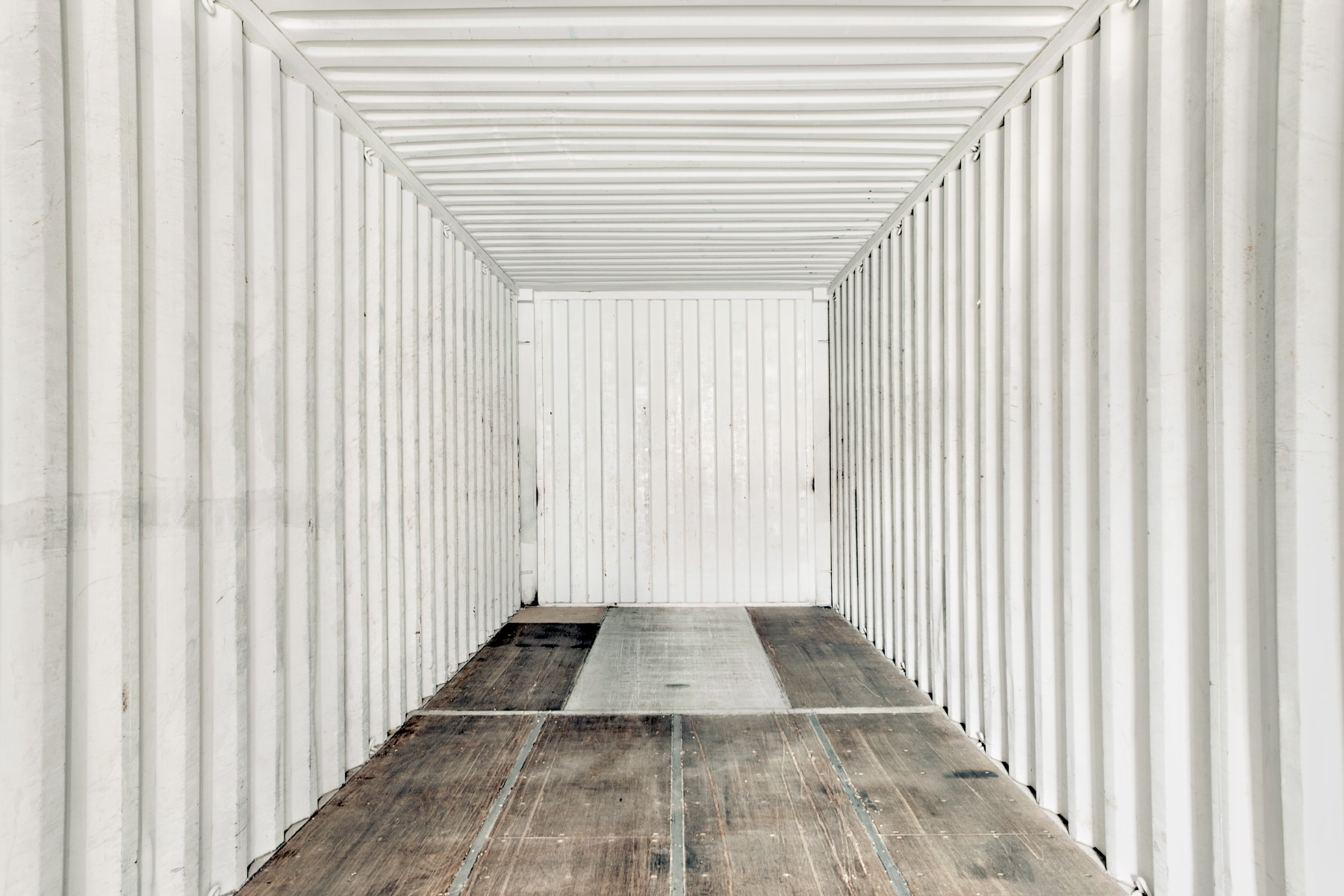 E-Waste Backdoor Route for Wired.
Port of Hai Pong overview. Viet Nam 2014.
In order to supply the Vietnamese recycling sector, a minor yet significant route of e-waste smuggling has grown between Vietnam and China. E-Waste arriving from the United States, the European Union, Japan and Hong Kong (China) avoid inspection in the port of Hong Kong and dock in the port of Hai Pong. From there, electronic materials of various nature, mostly computer parts and old cathodic ray tubes monitors, are recycled and sent over to China through the port of Mong Cai. Taking advantage of unclear regulation on the permanence of the e-waste in the country, the vietnamese have built their own processing plant in Klen An, a small village in Hai Pong.
From there are transferred by road to storage facilities in the province of Quang Ninh. Mong Cai is located across from the Chinese province of Guanxi. The e-waste crosses into China on boats along the river forming the international border. It has been estimated that as much as 90% of the e-waste passing through Vietnam is destined to re-export. However, this maybe no longer true. Viet Nam is absorbing and recycling an uncounted amount of waste in the laboratories of Klen An.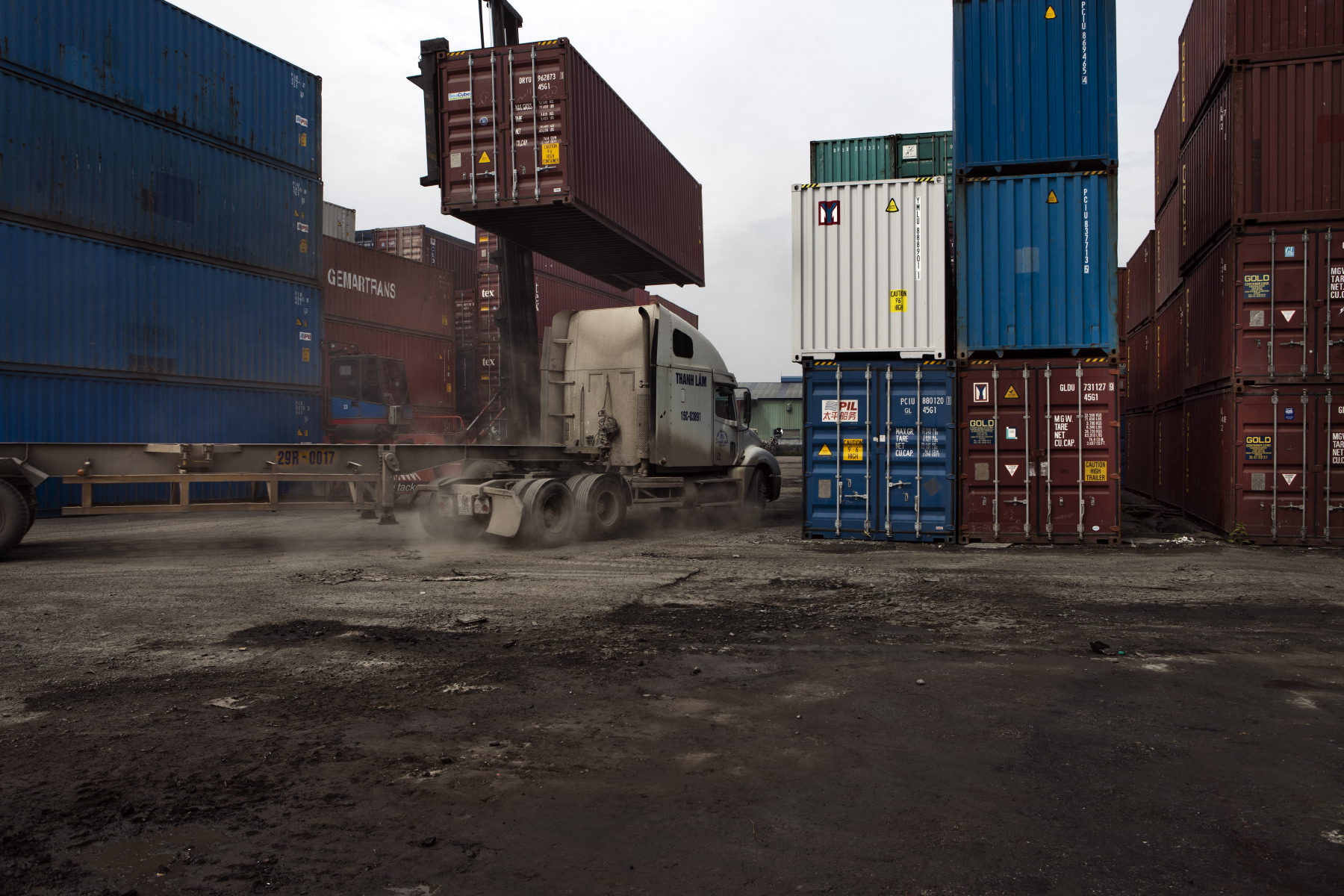 Port of Hai Pong. Loading operations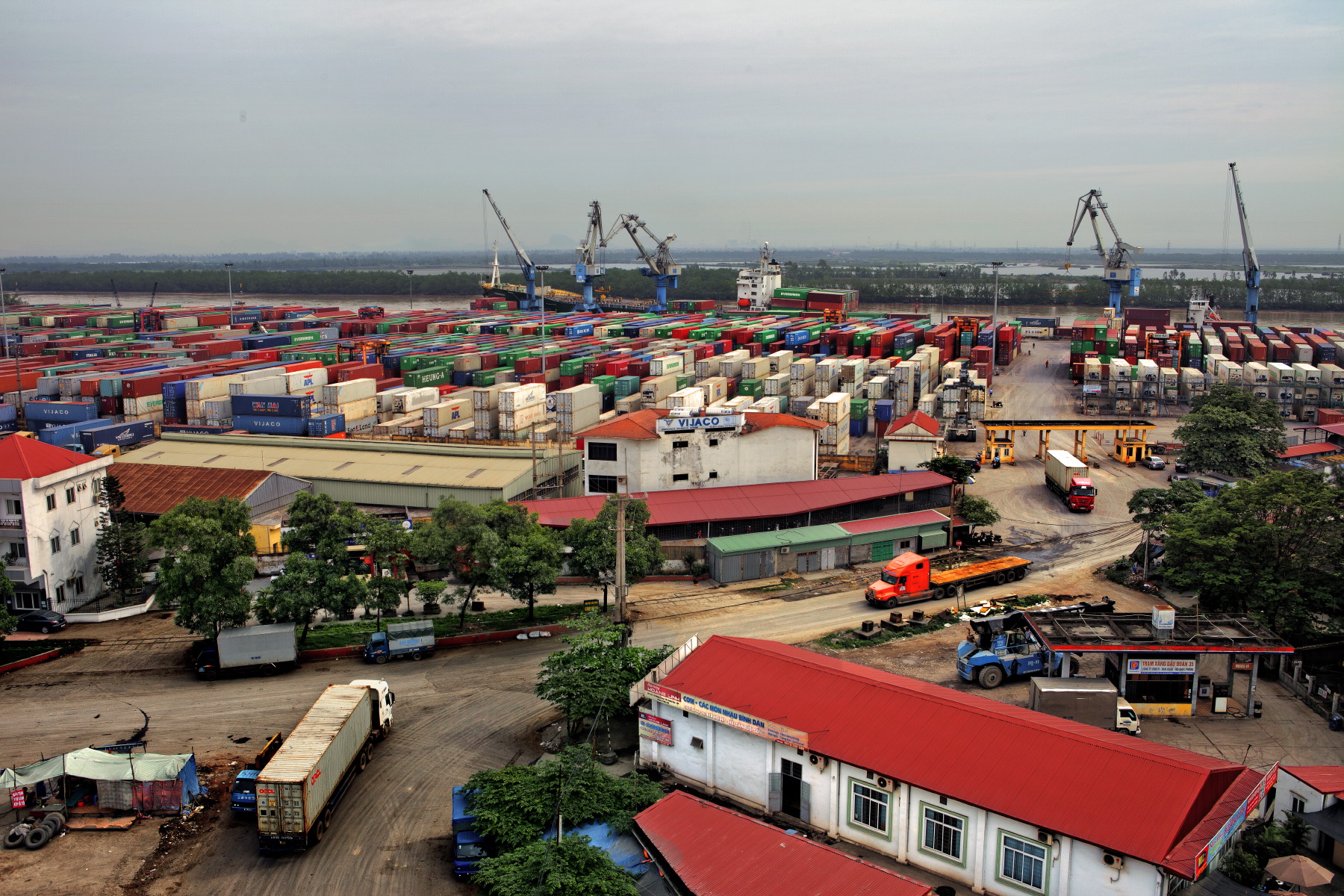 Electric waste in Klen An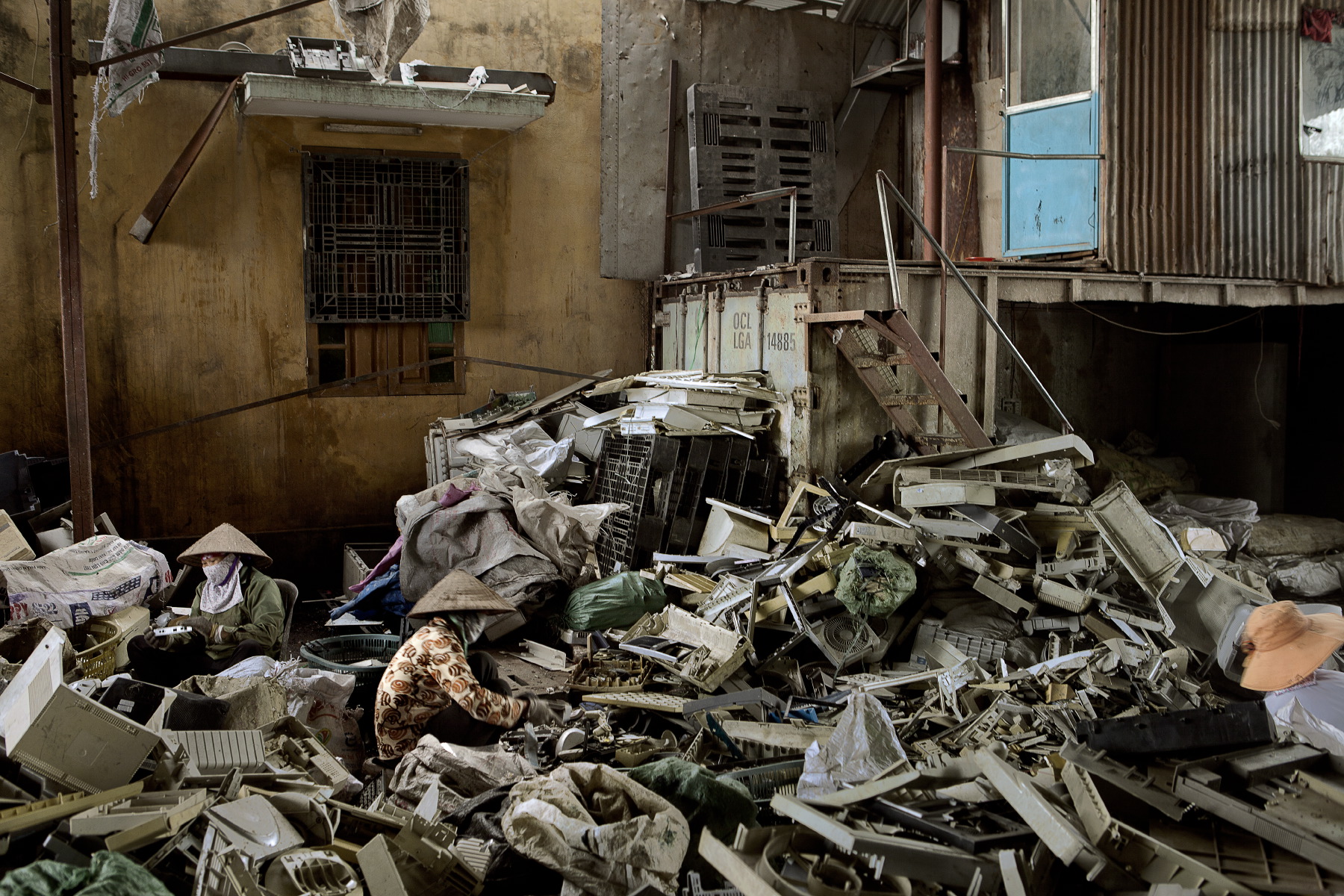 Processing Plant Klen An.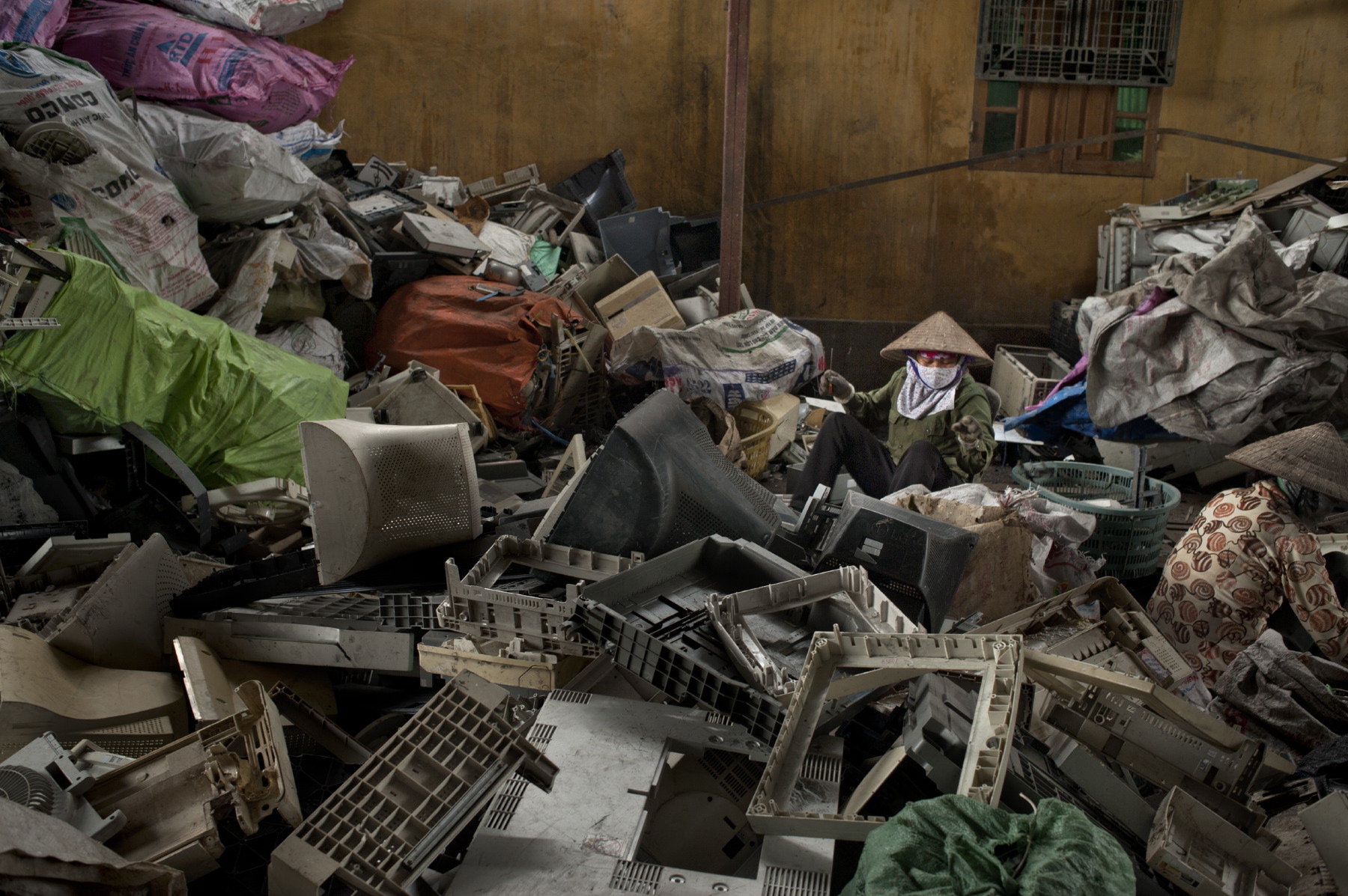 Workers sort plastics from old monitors destine to recycle in China.
Grinded plastics to be sent to further recycle.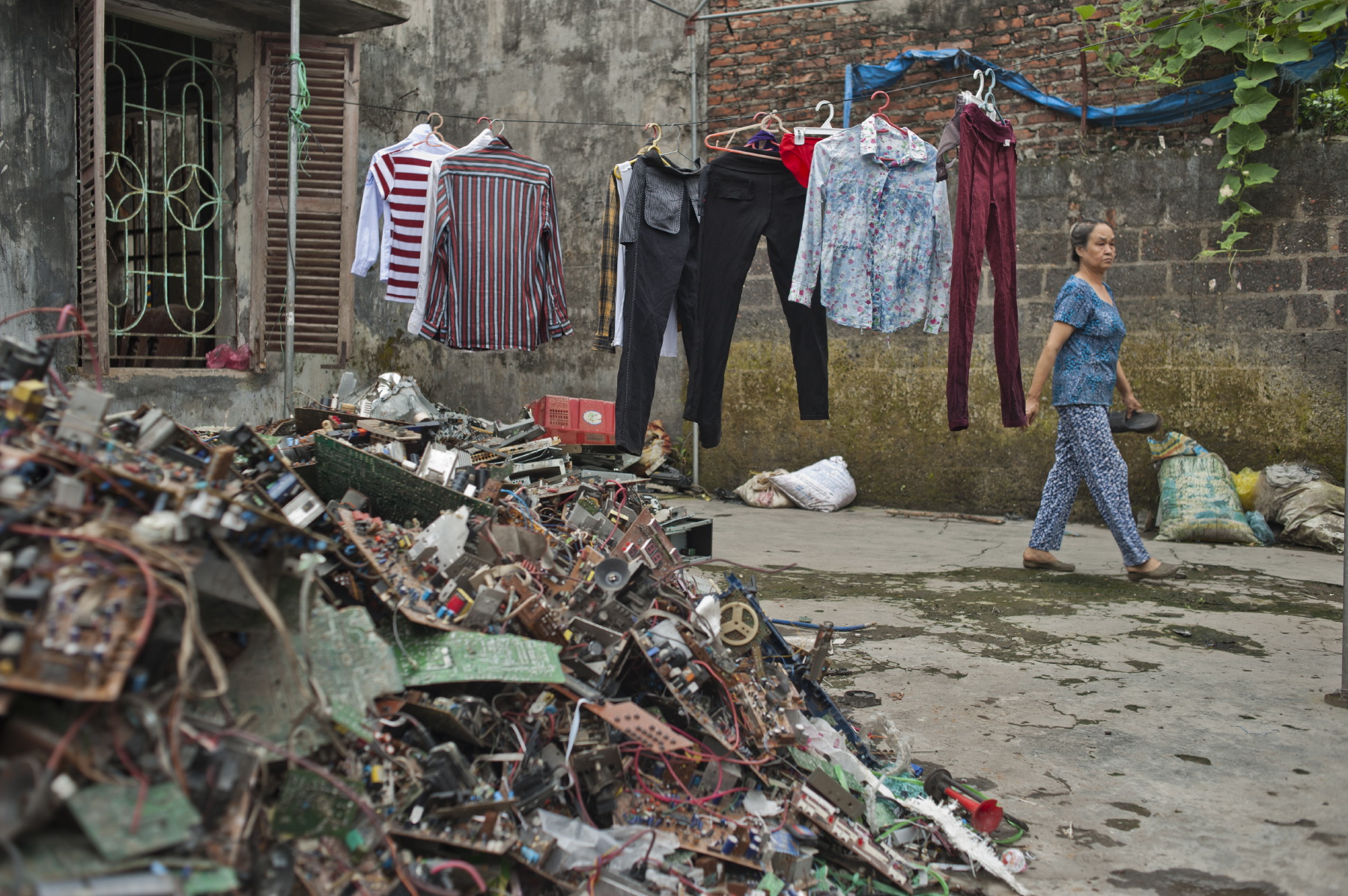 Klen An. Private house with e-waste lab.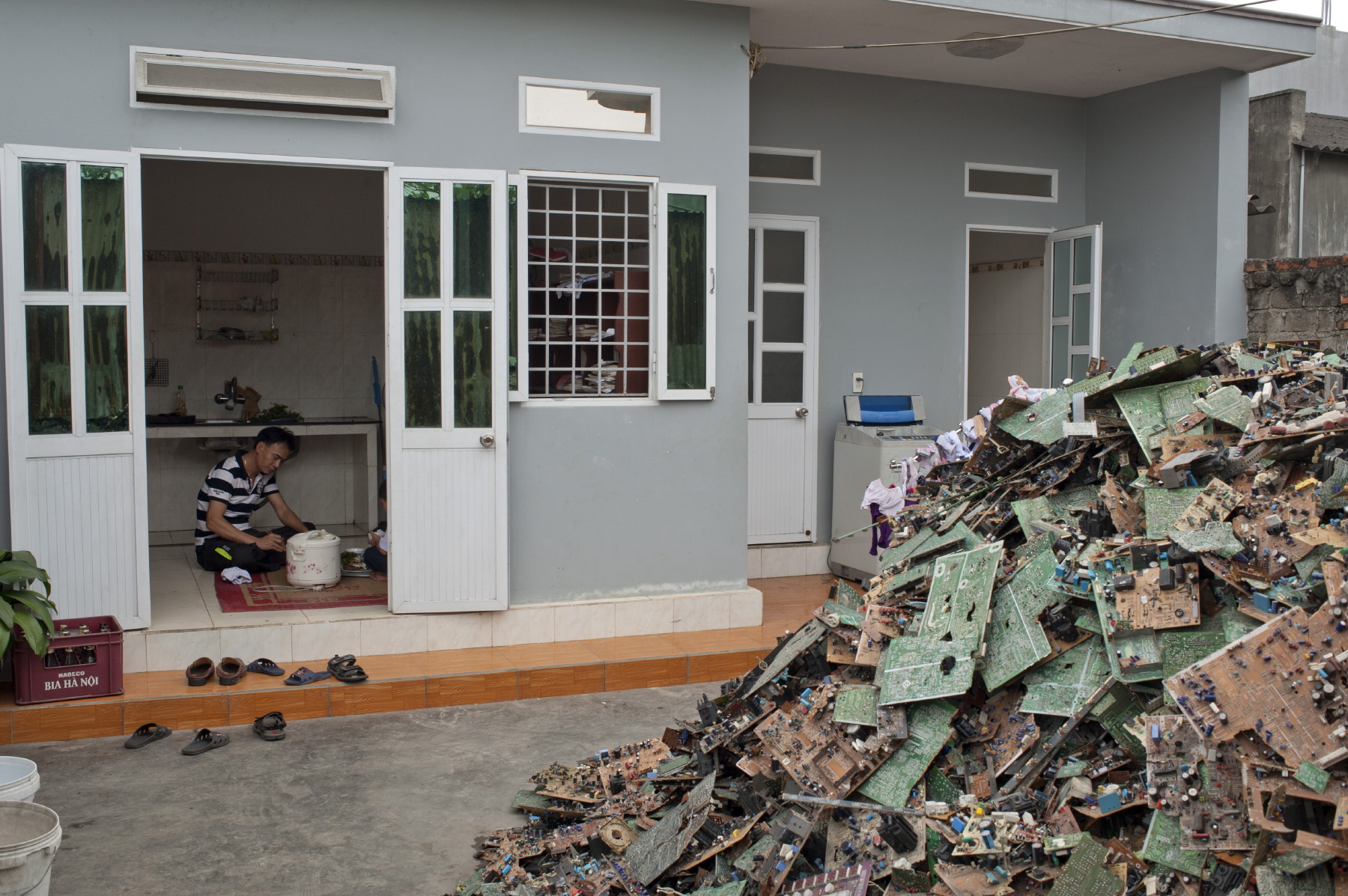 Man eating rice in his house.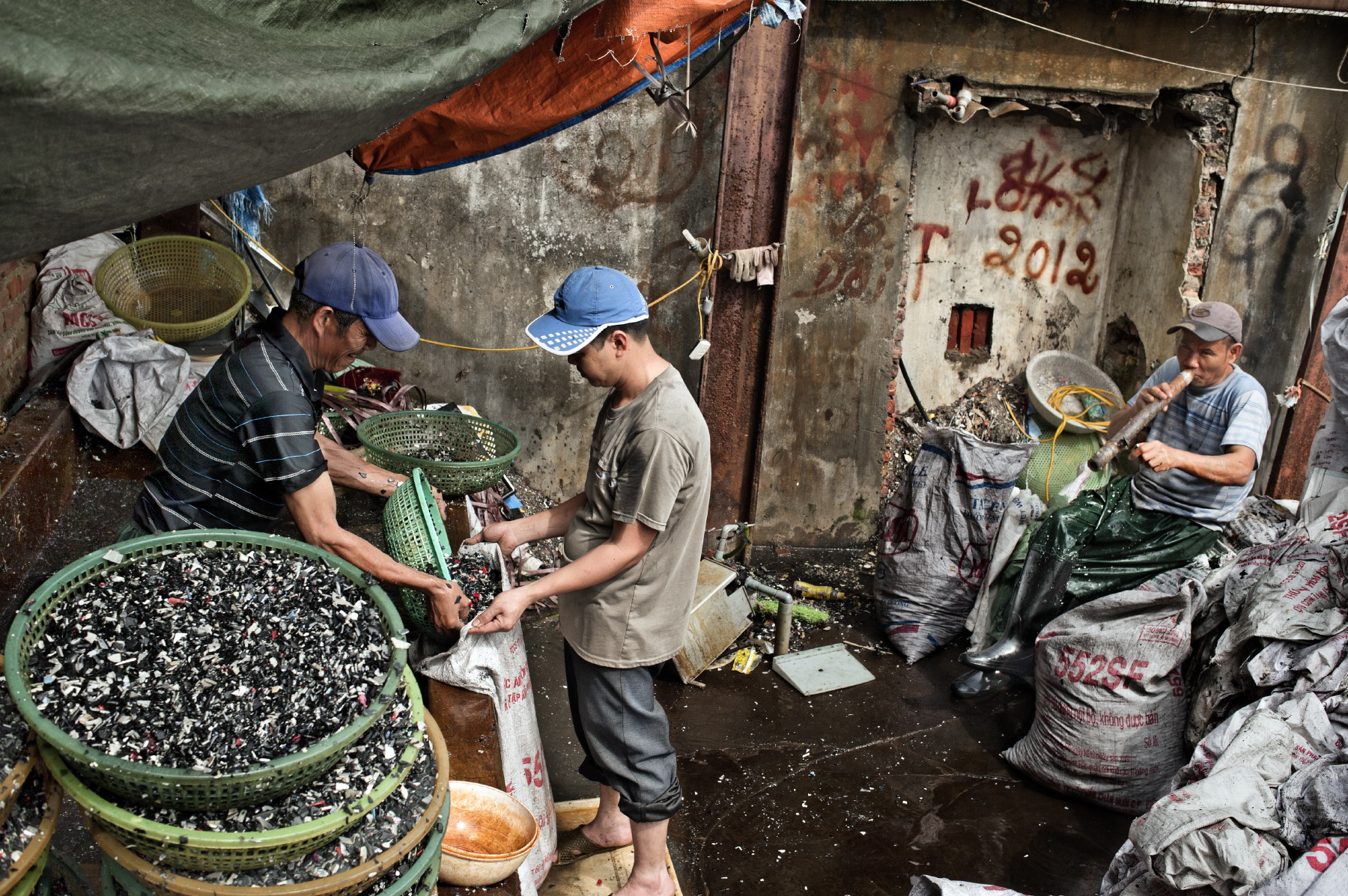 Processing plant in Klen An. Men wash plastic from computer parts that have been crushed and made into small pieces destined to be recycled.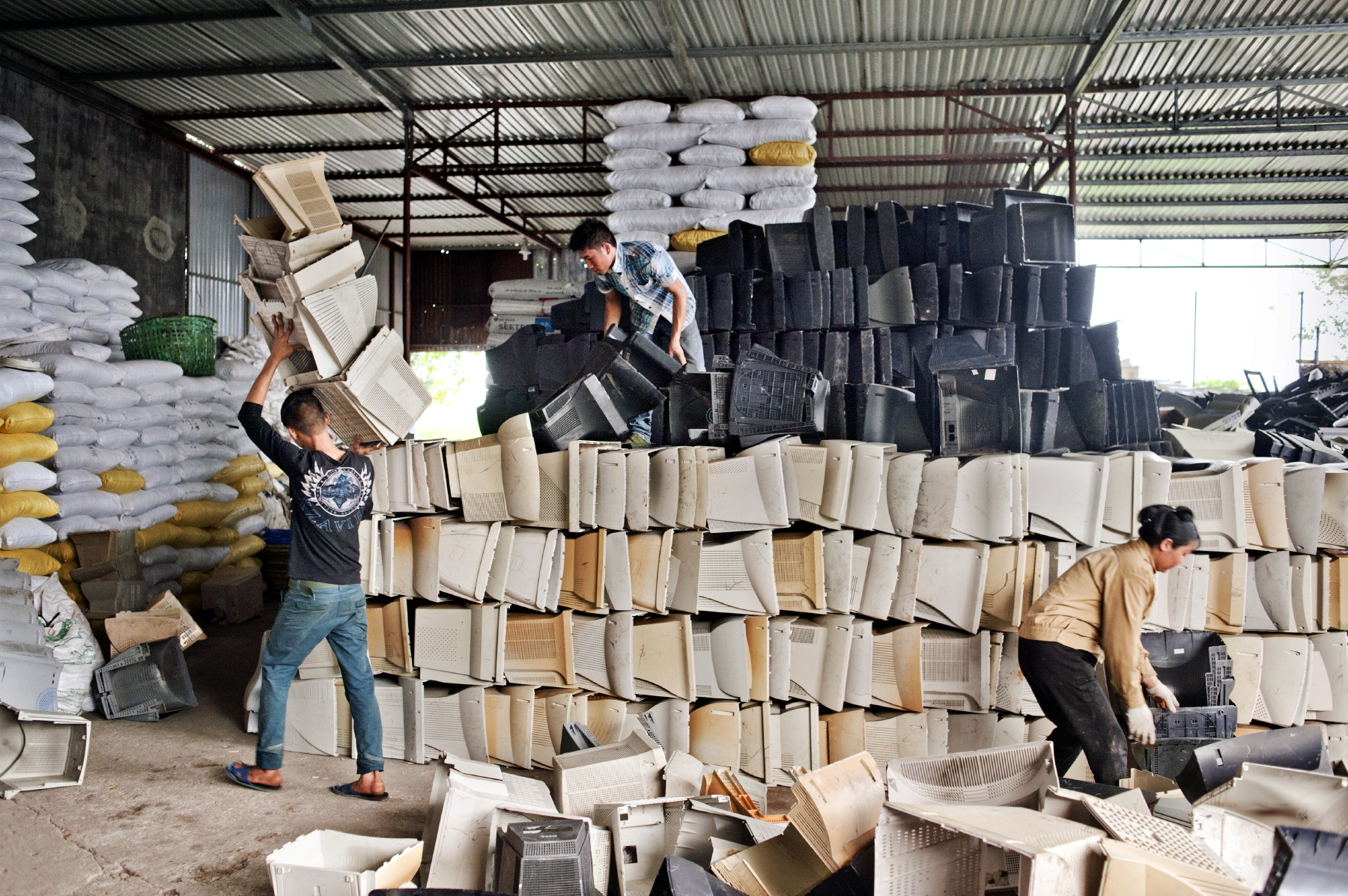 Monitor plastic recycled in Klen An. Sorting is made to divide even colours.
Plastics are grinded and sent over to China to be melt and reused.
Black plastic. Processing plant in Klen An.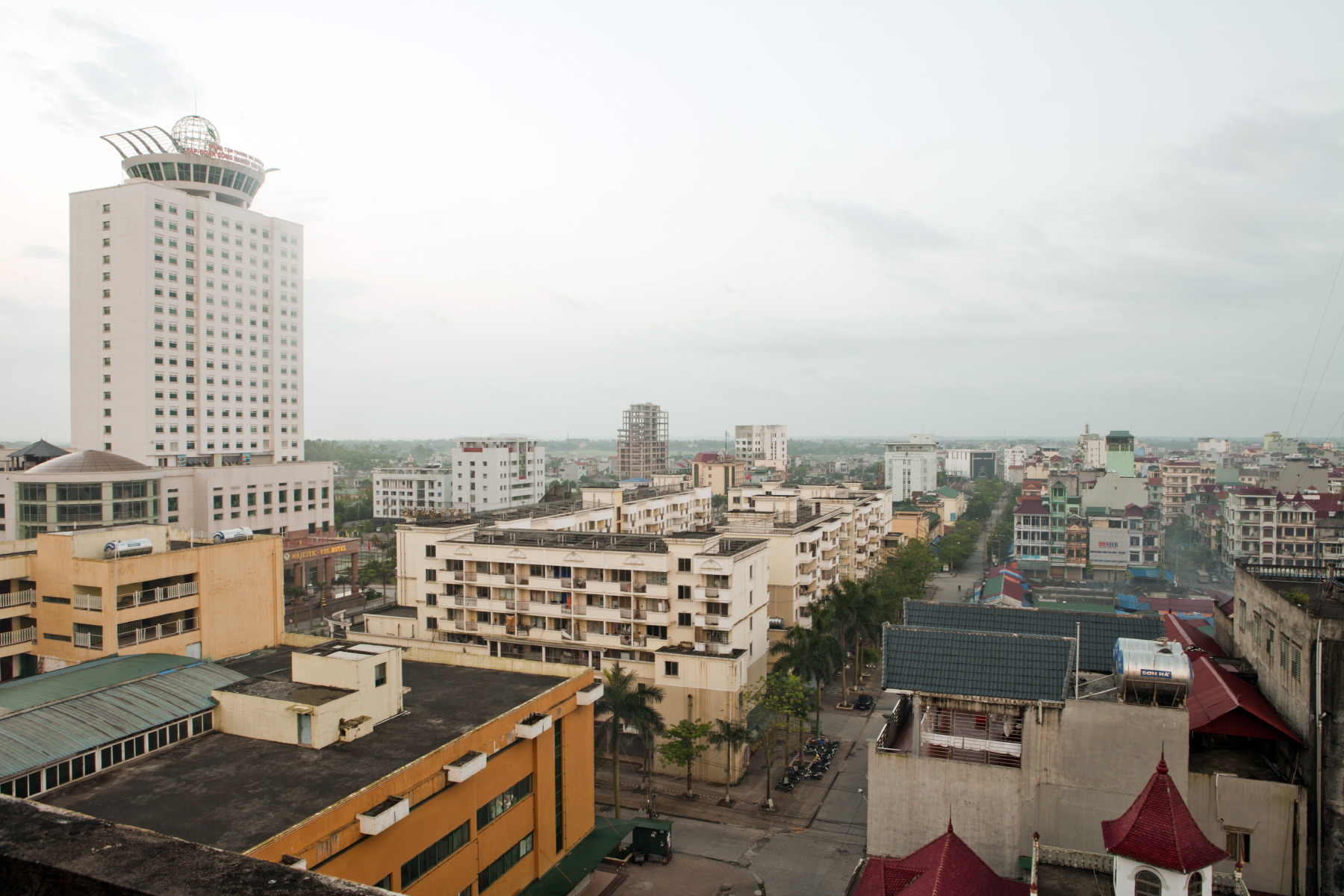 Mong Cai. View of the center.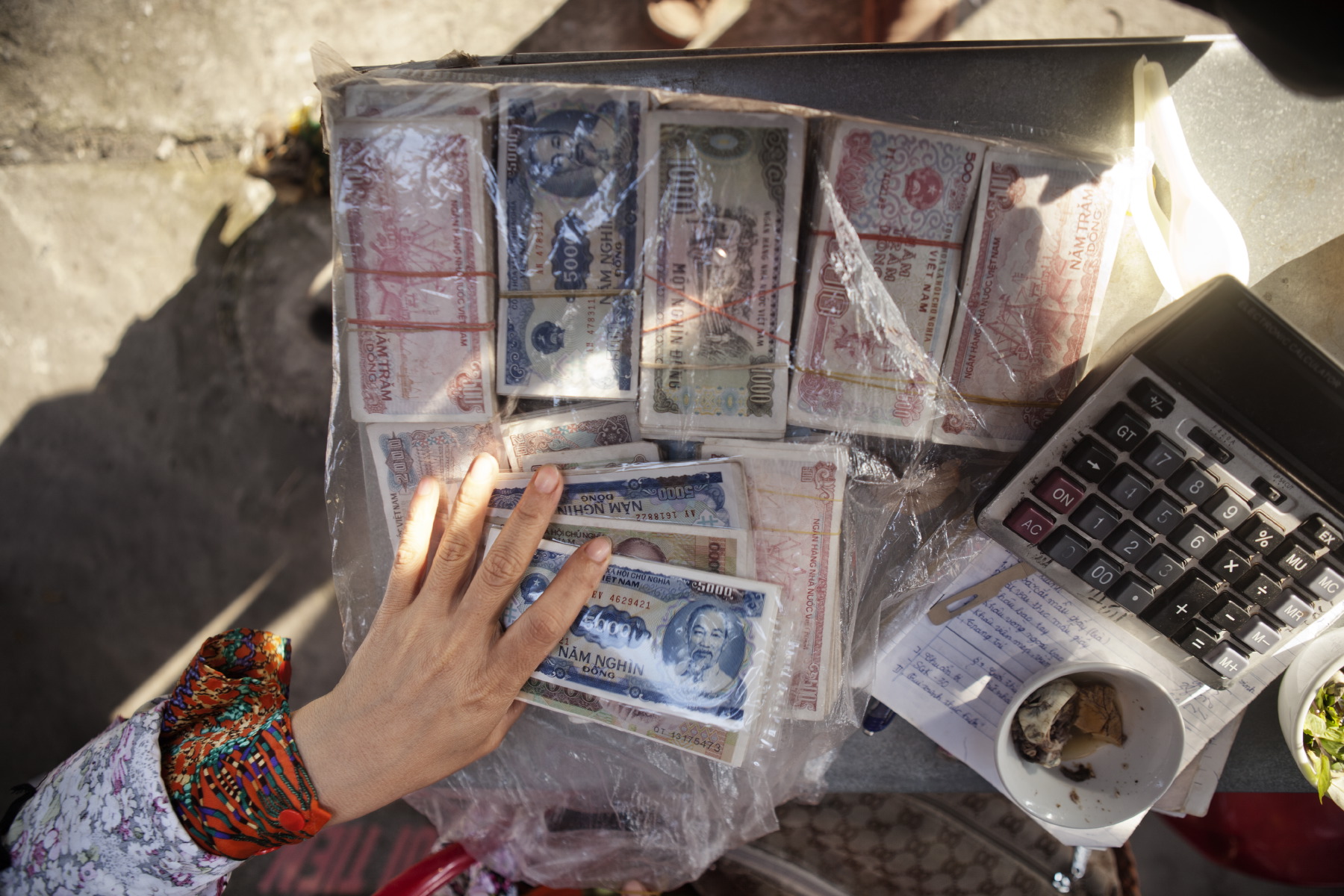 Currency changers by the port of Mong Cai.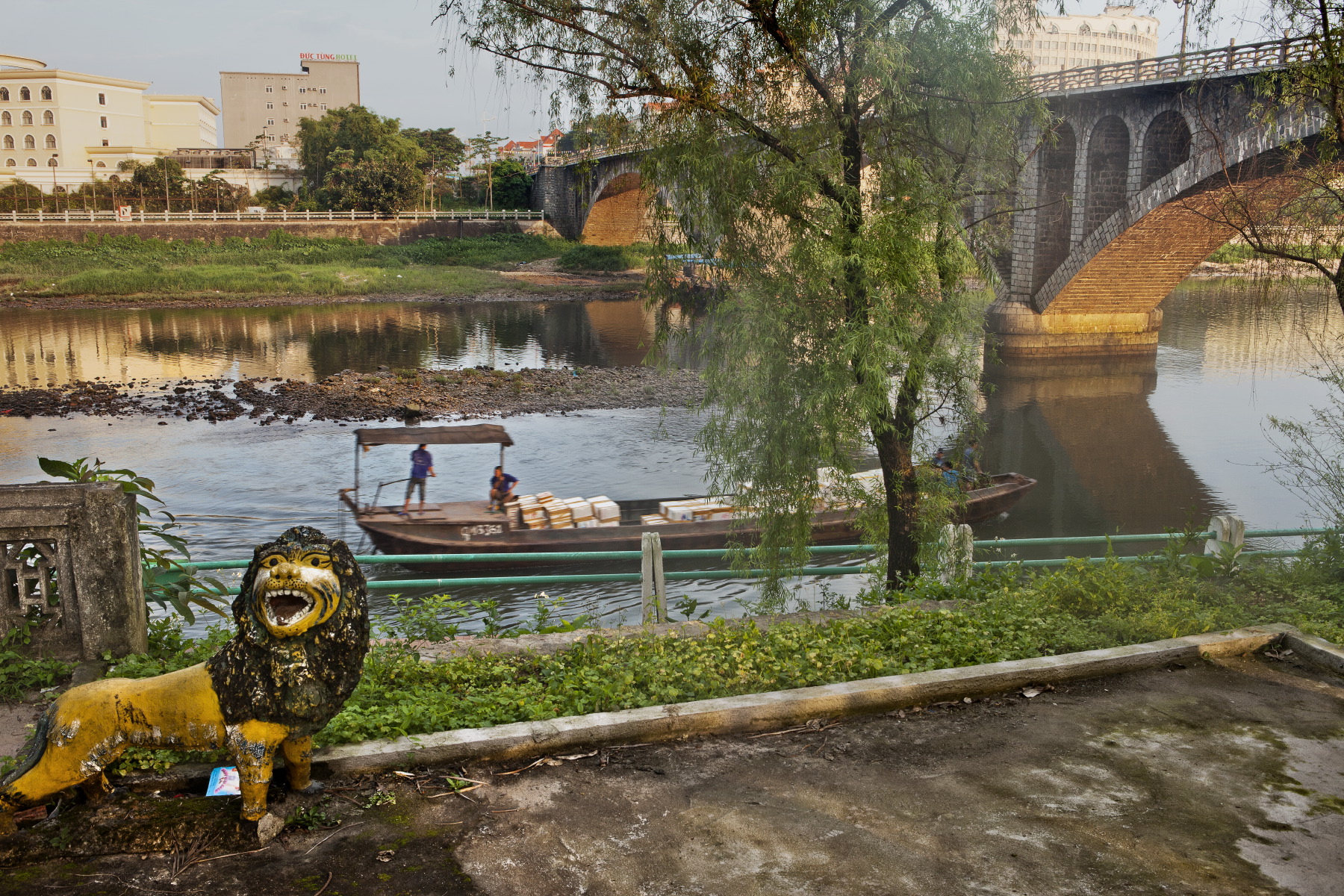 Boats deliverings unmarked boxes to China, using the River Ka Long to skip from side to side.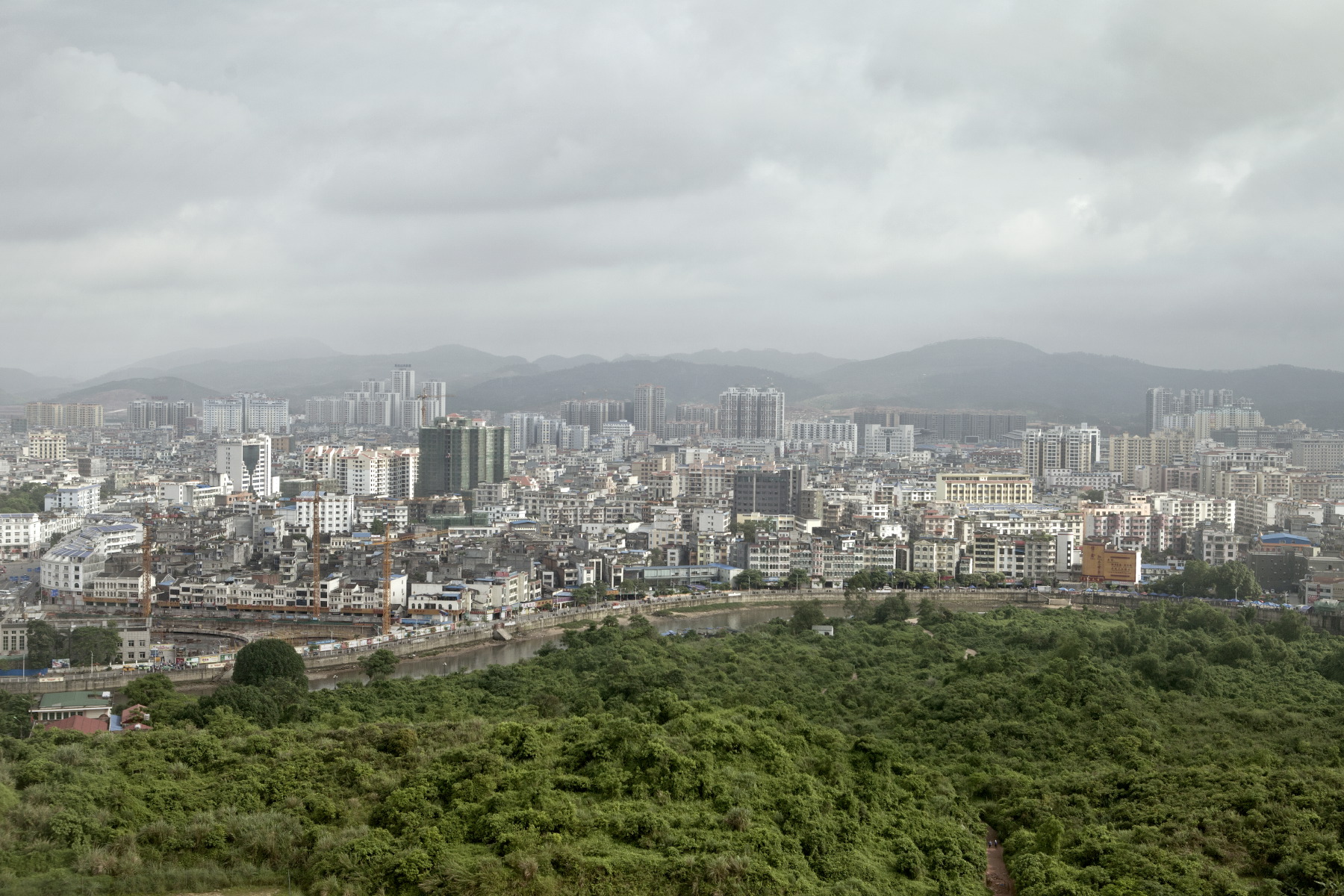 Border between Vietnam and China.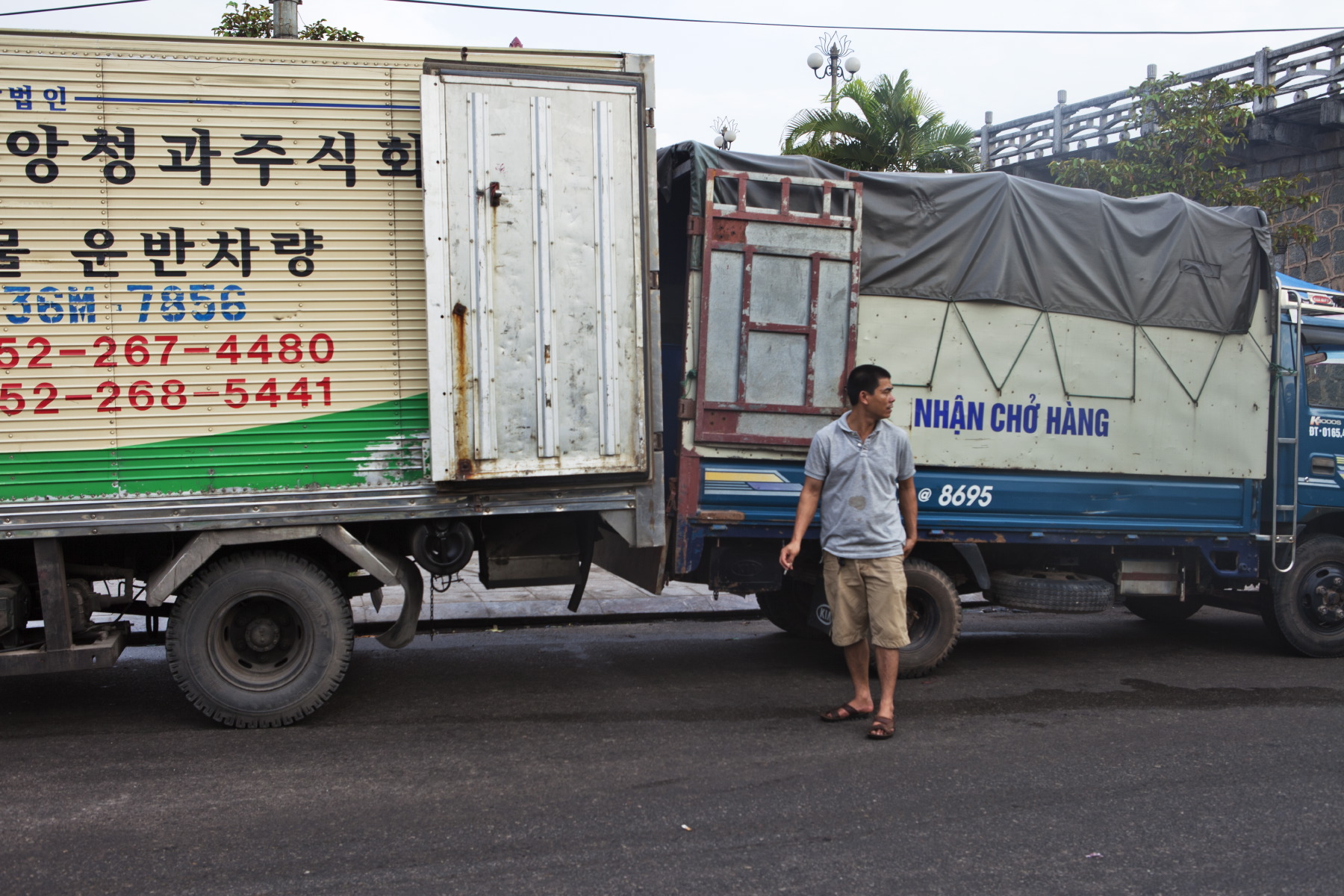 Early morning. Men change truck by the port in Monga Cai.
Men working at the port in Haipong.
Official landing platform at the port of Mong Cai.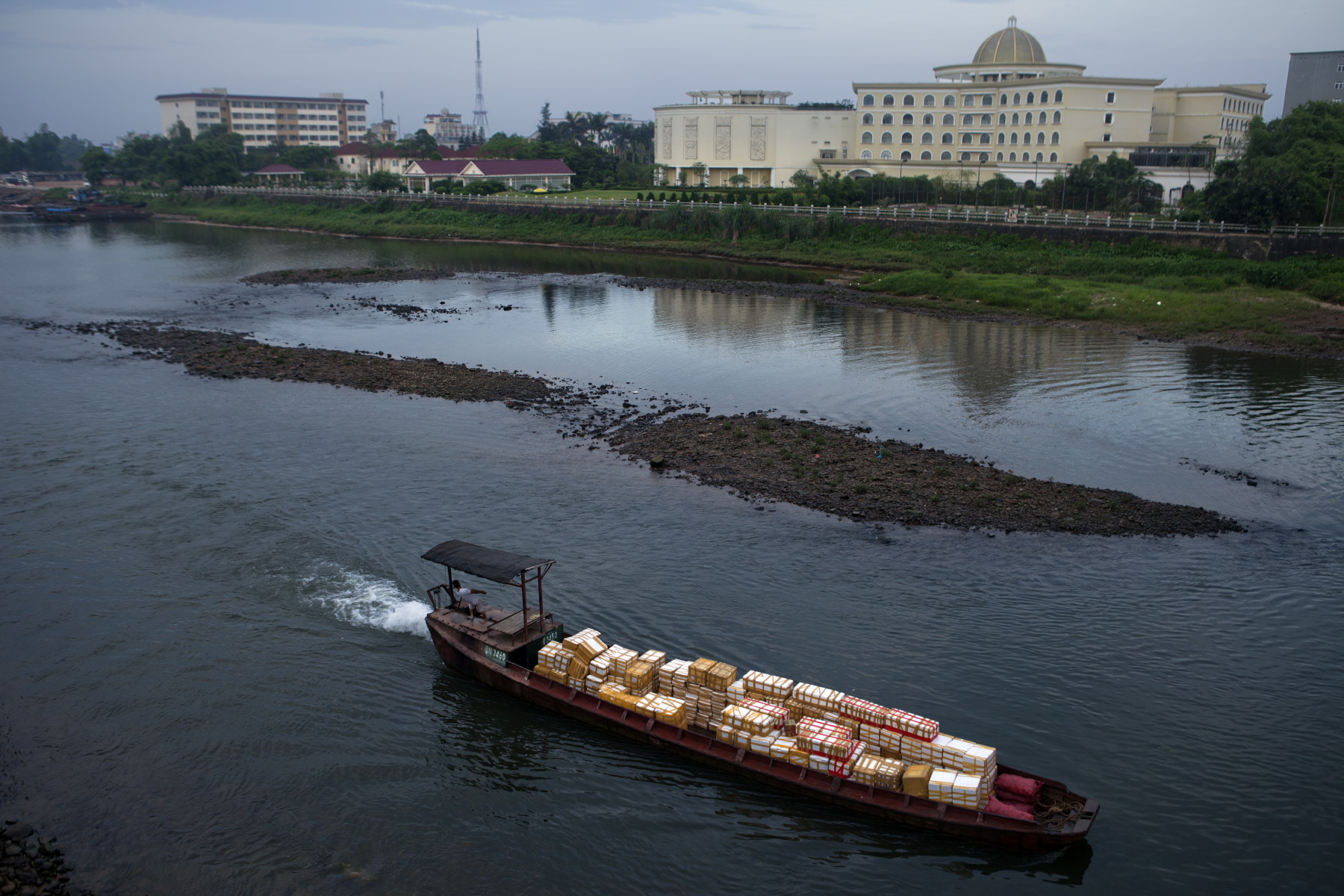 A boat loaded into an unofficial docking area is going towards china skipping any controls from the official Vietnamese port.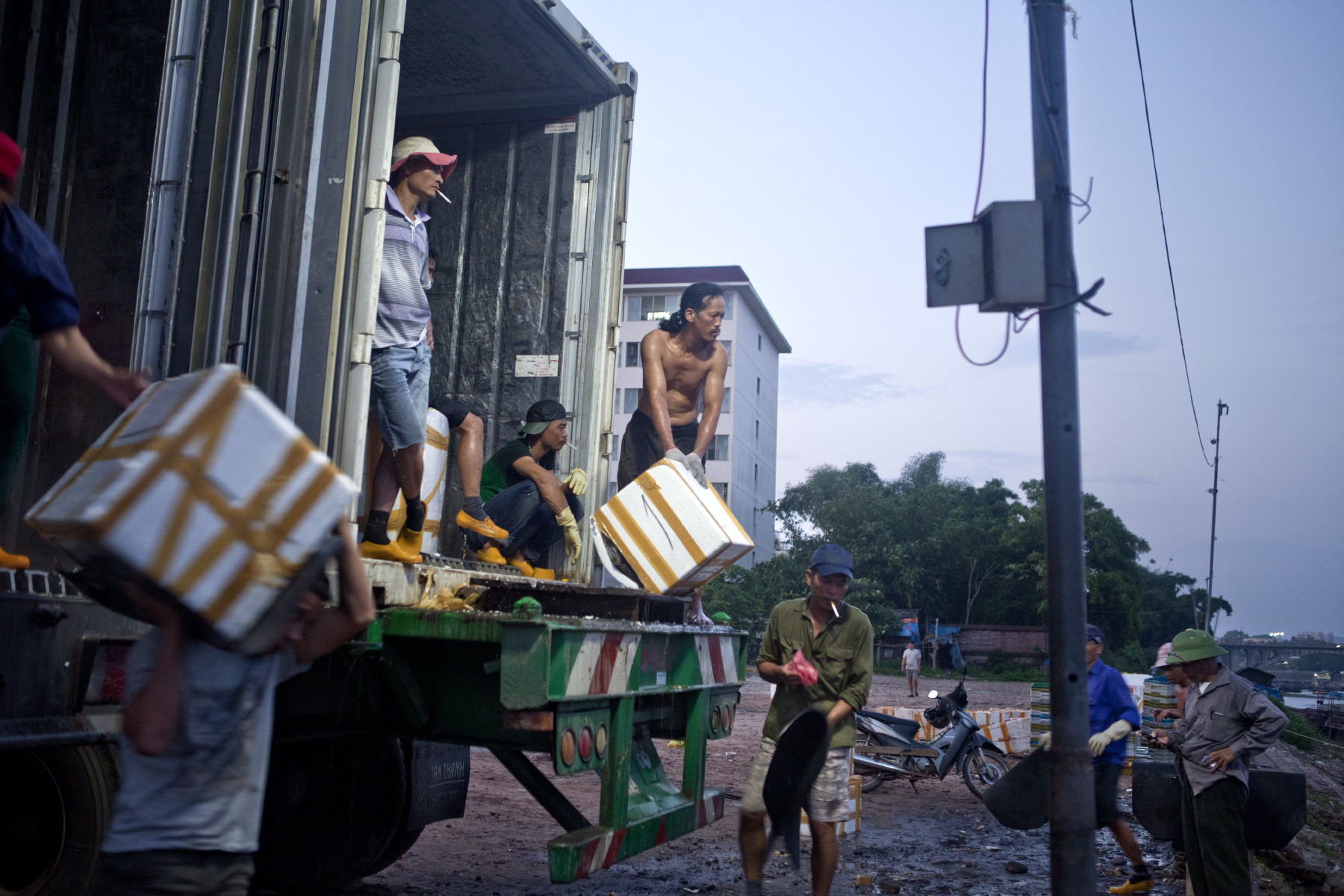 Secondary, unofficial loading plant. Men unloading a truck and passing unmarked boxes on the boats.
Men repair a boat on the Ka Long shore.