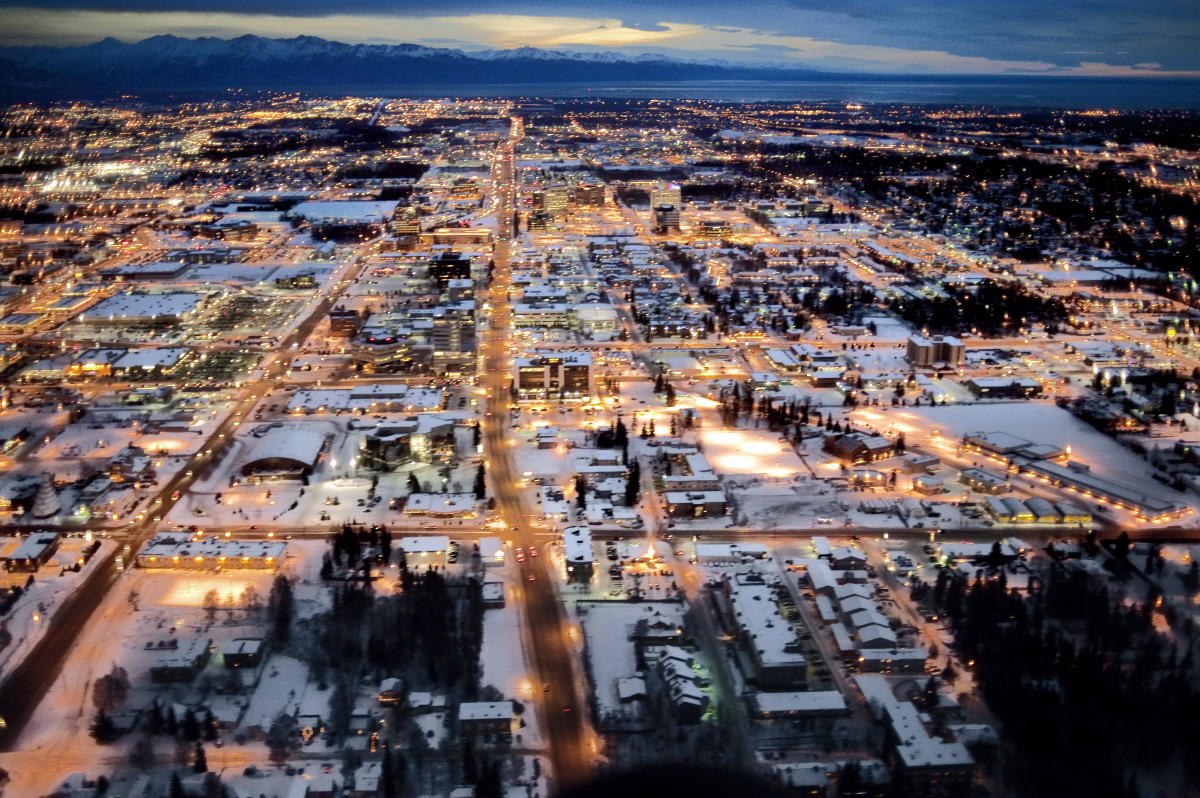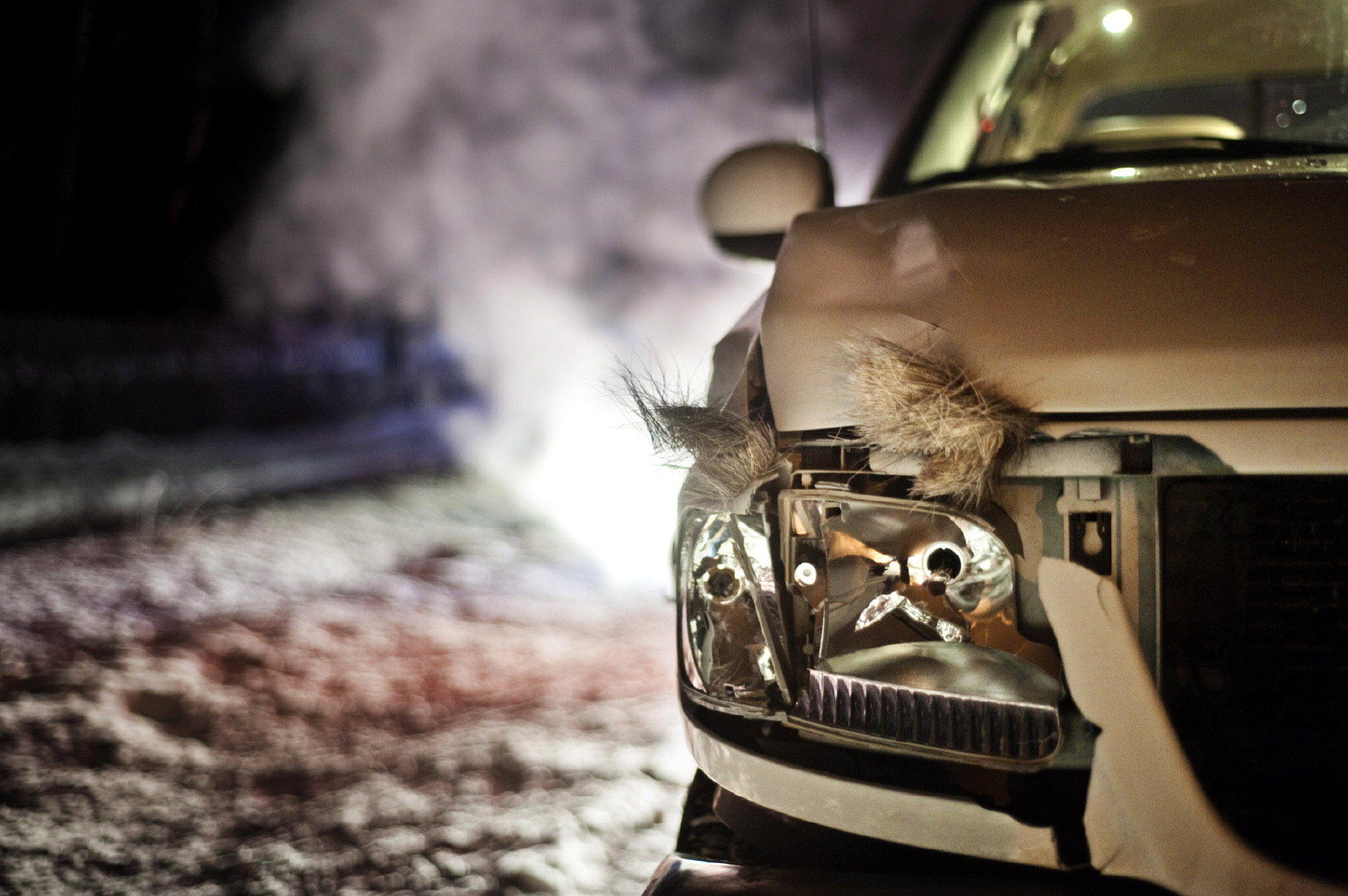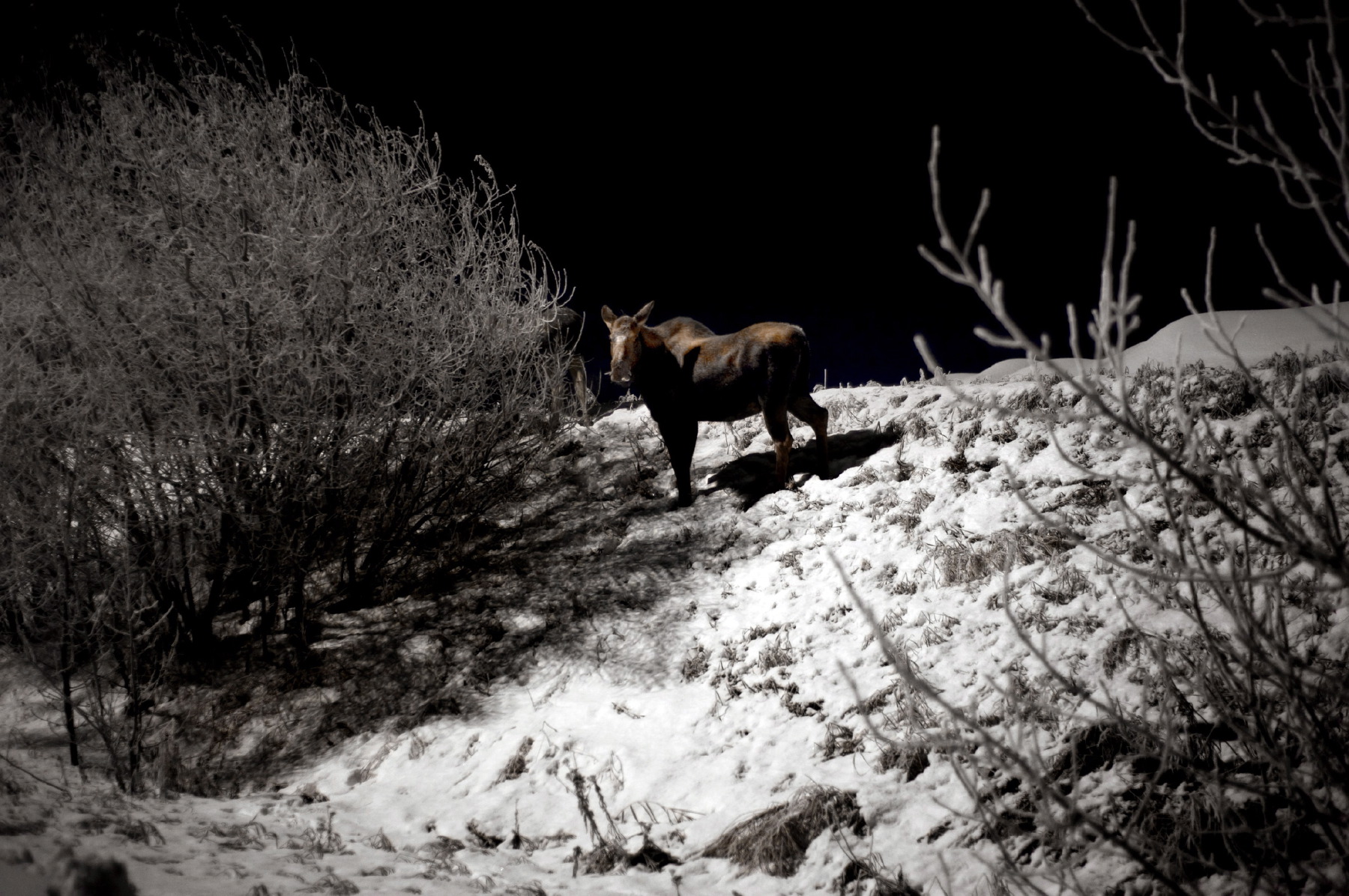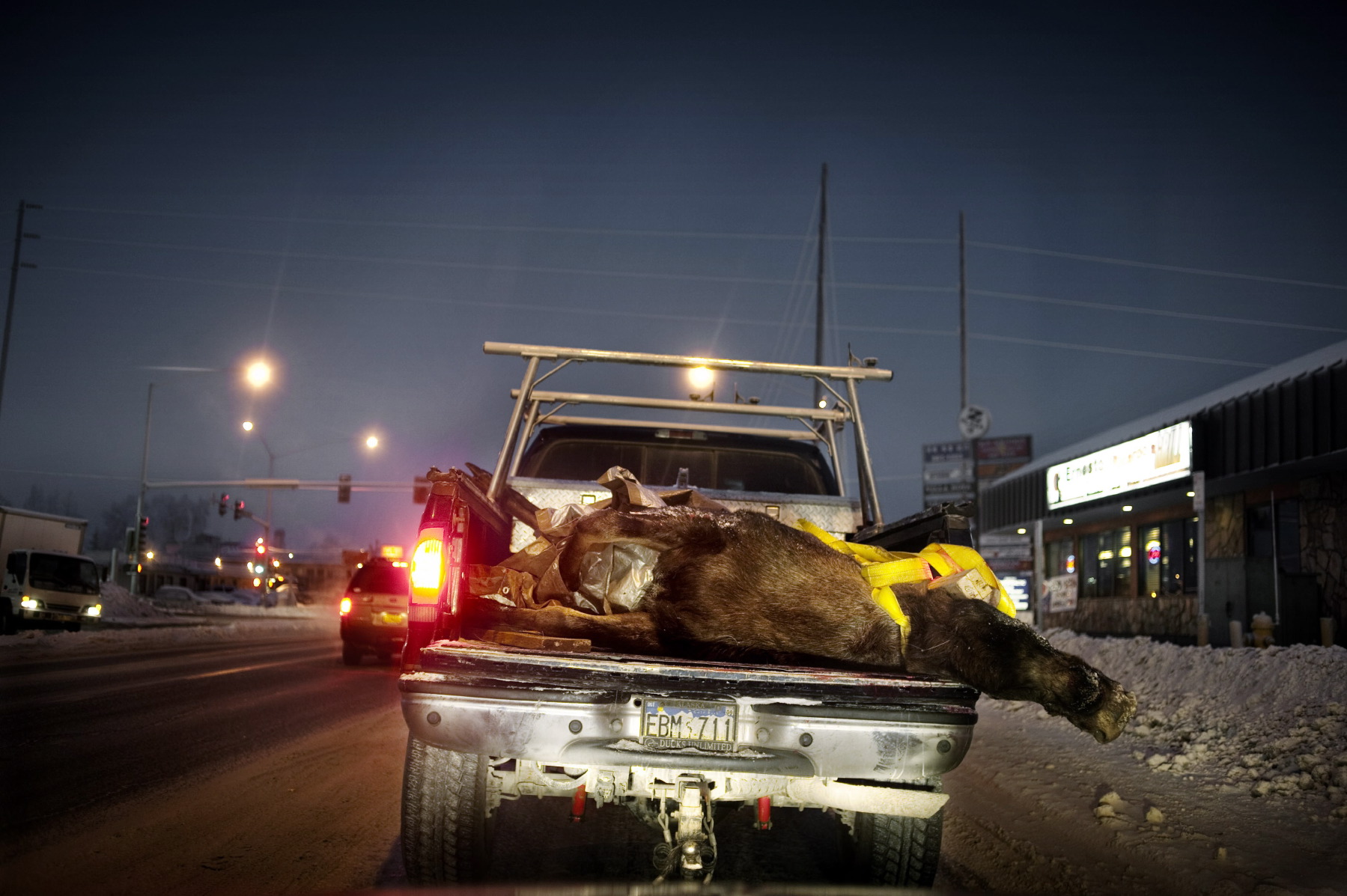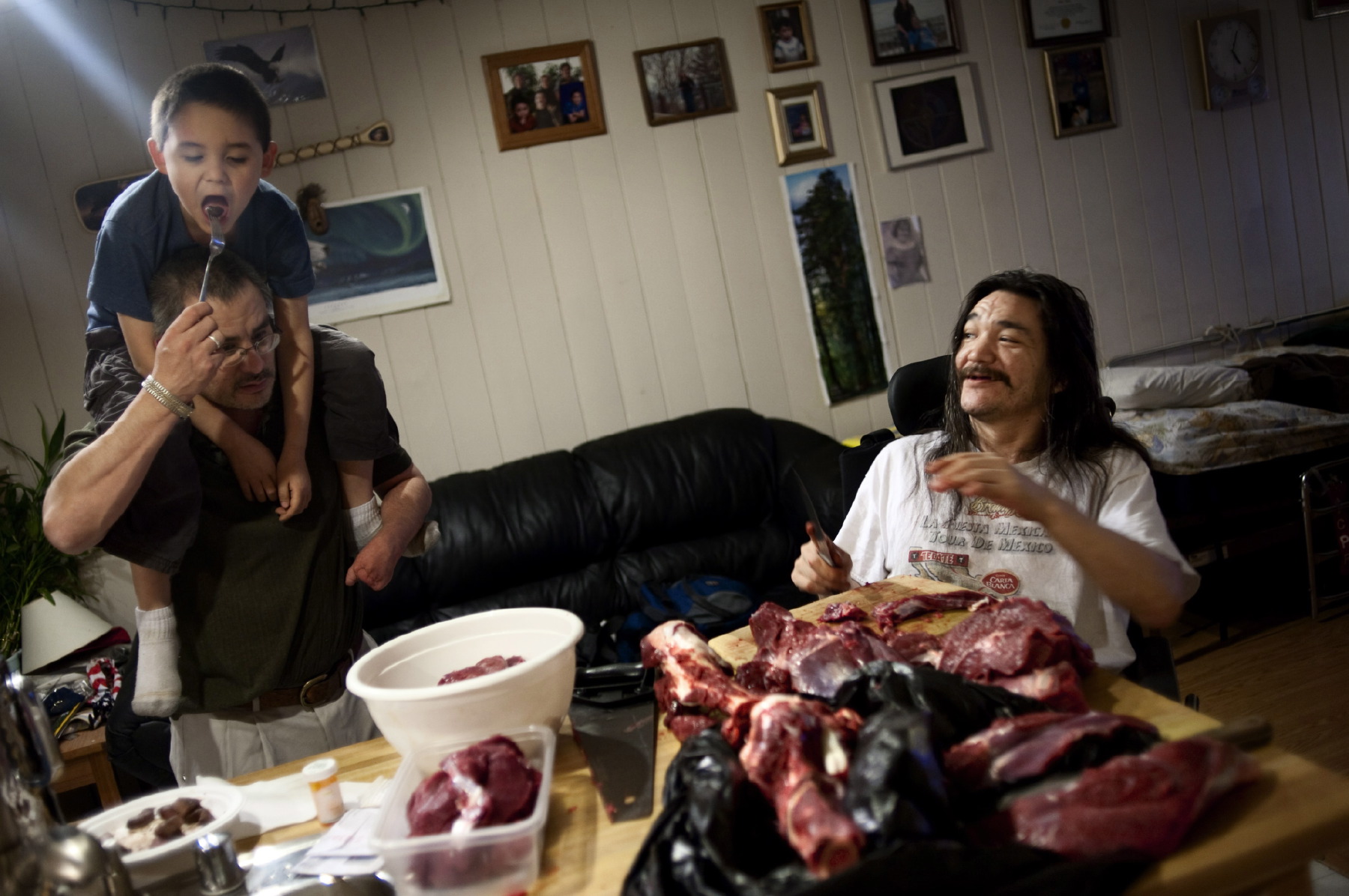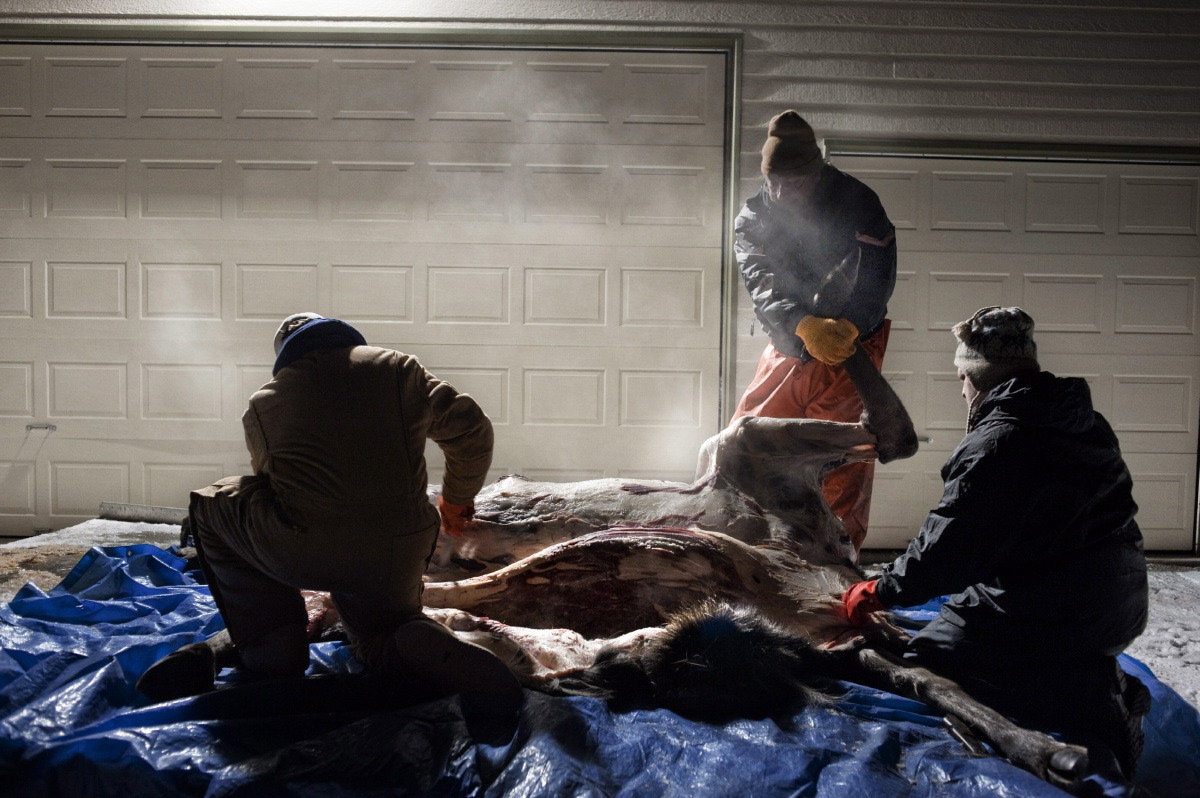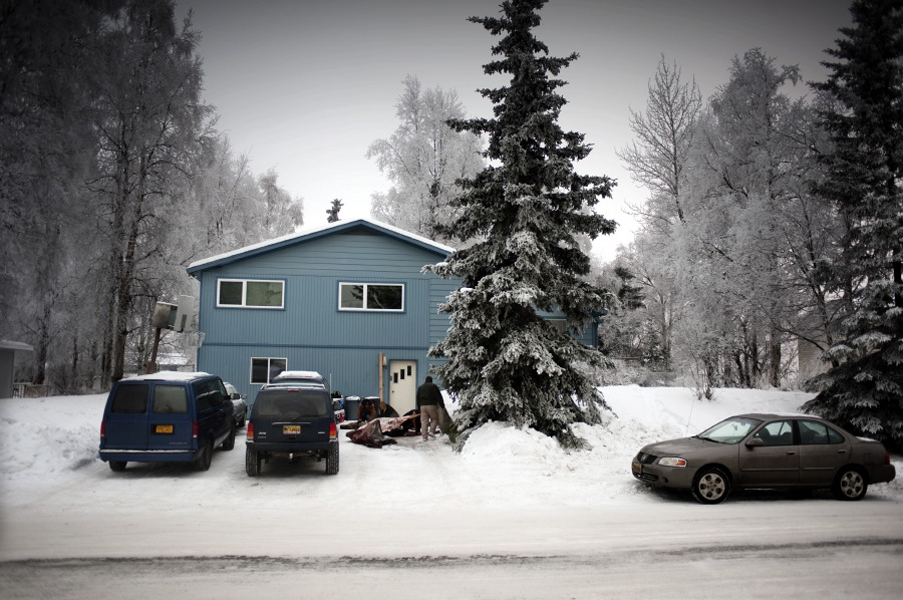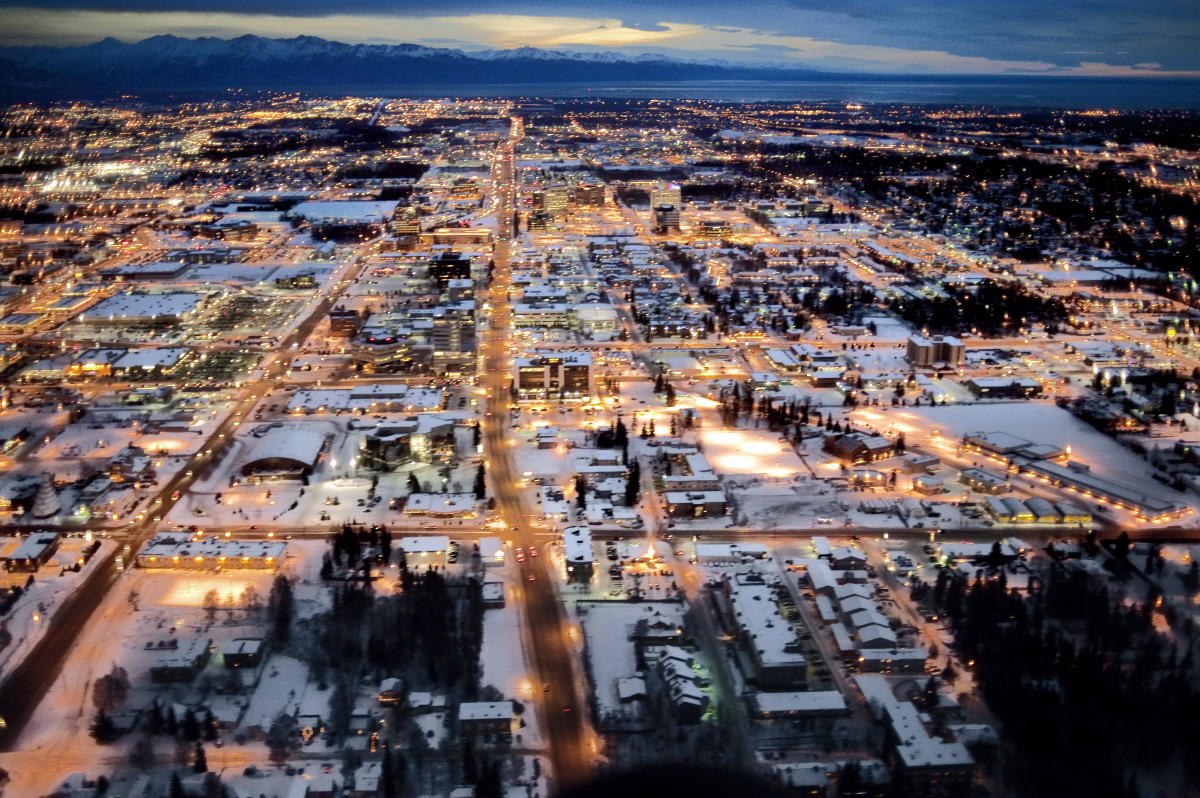 THE ROADKILL PROGRAM
Anchorage, Alaska 2009
In Alaska moose are considered state property under the Alaska Department of Fish and Game (ADFG). Only in Anchorage every year, even two hundred moose are crashed into by cars on rural and urban roads. In order to recycle such a valuable food resource the roadkill program was designed by the ADFG. The program consists of a list of applicants to who file to be the recipients of the moose meet. Families, NGOs, Charities all can apply to the meet distribuition.
When the police receive news of a moose roadkill, these teams rush to the scene of the accident to butcher the animal, which must be quickly bled, gutted and quartered so the meat can cool as fast as possible.
The meat is taken to churches and NGOs which distribute it to needy families, soup kitchens make stew. Local residents may also register to be included on the "roadkill list" ensuring that the valuable meat is not wasted.
Around 200 moose are distributed in this way each year in Anchorage only.
The sale of moose meat is illegal in Alaska.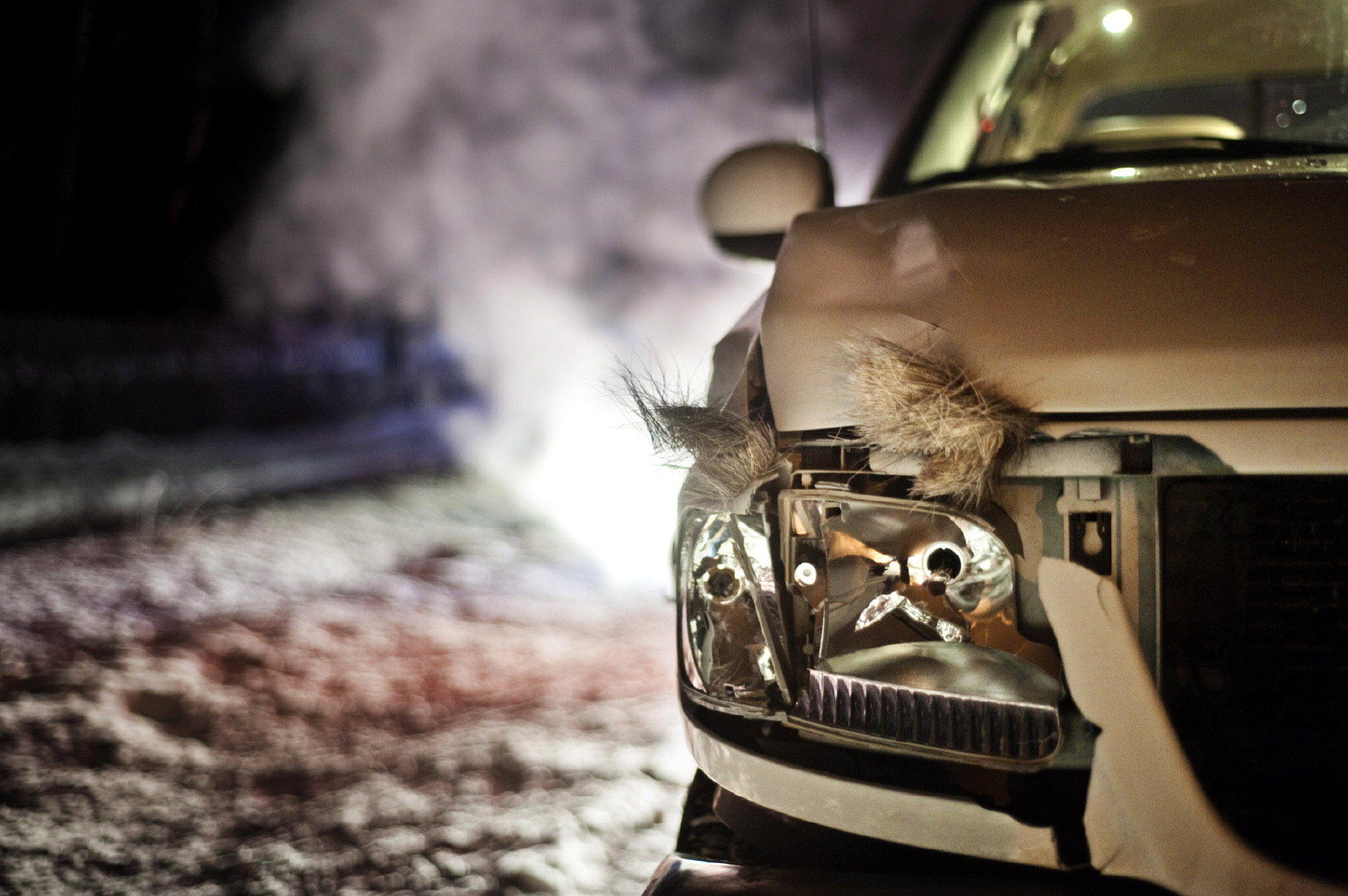 Moose fur on a car after a collision.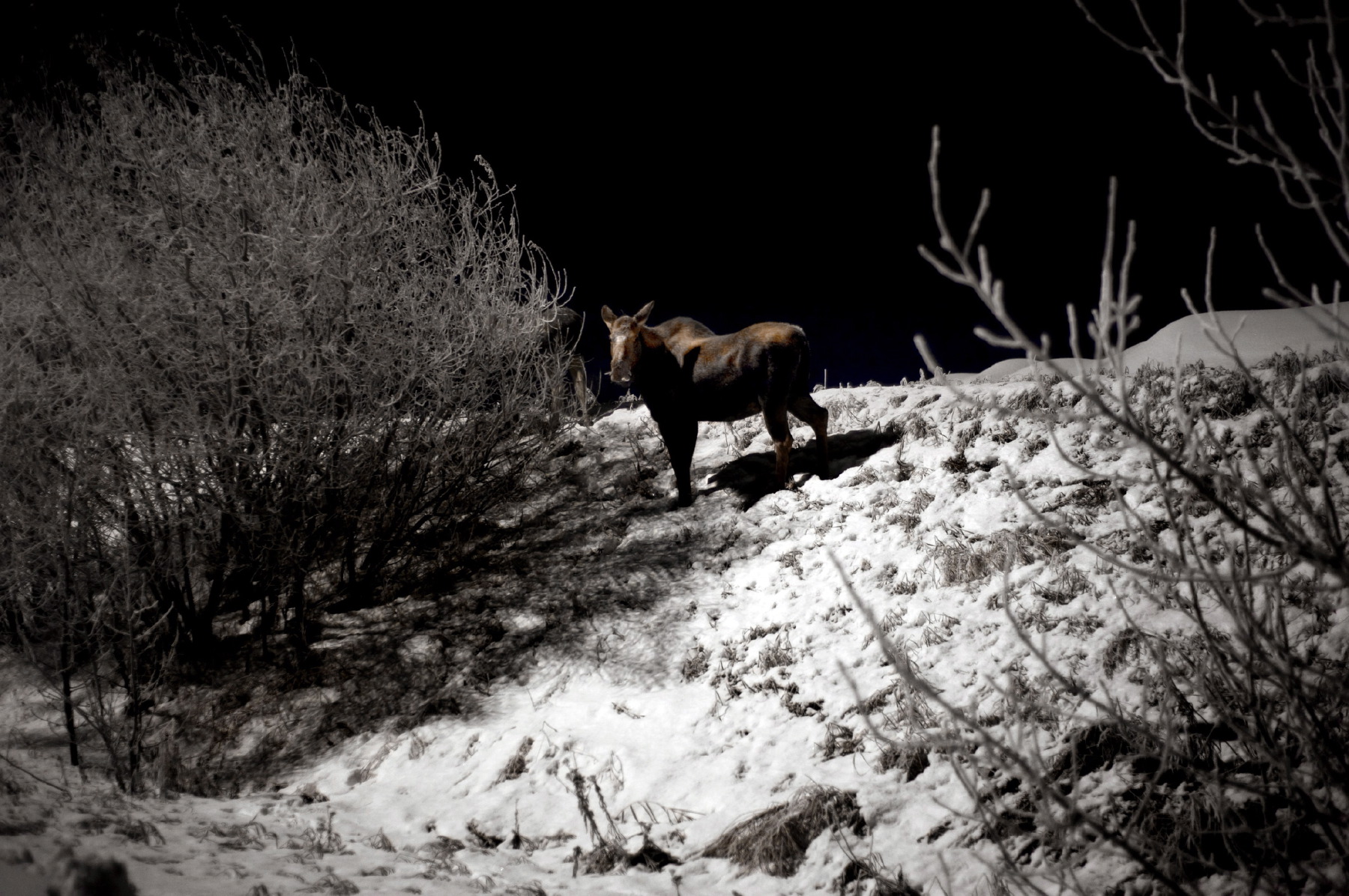 Moose on Minnesota Drive. Anchorage.
A moose has tried to cross the road and was hit by a van. It was put down seconds after.
The Combat Haulers. Anchorage residents who have subscribed to the program lists.
The Combat Haulers are families working together. Both individuals, groups and organizations can apply the lists.
Man is processing a moose for transportation.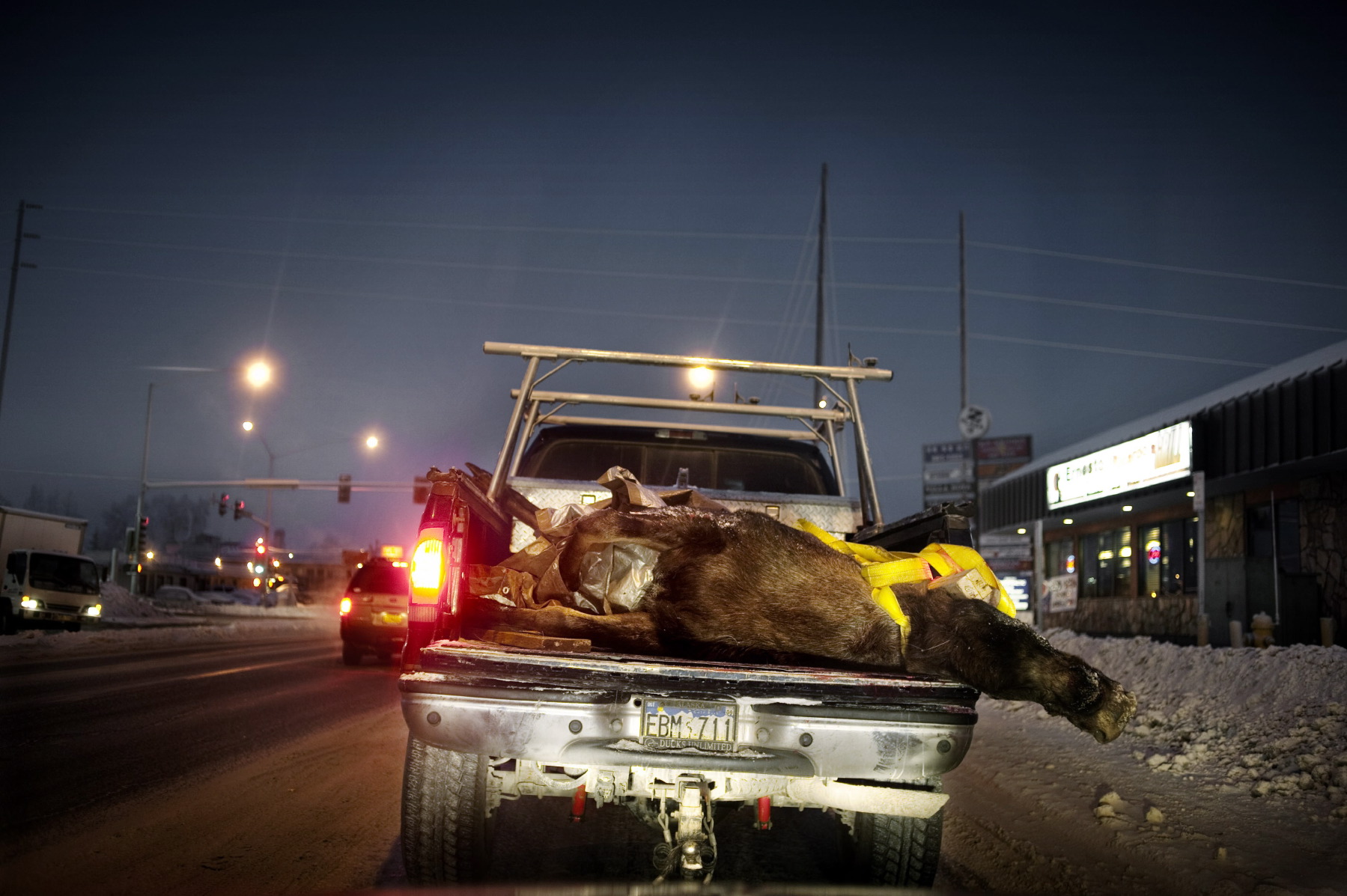 A menonite volunteer group from Virginia has collected a moose. They participate to the roadkill program as five people group, take a part of meat and devolve the rest to charity.
Margot and Kelly live in a house provided by the church.They subscribed to the roadkill program a couple of weeks before their first moose.
Footprints. Moose usually go in pairs, mother and cub usually.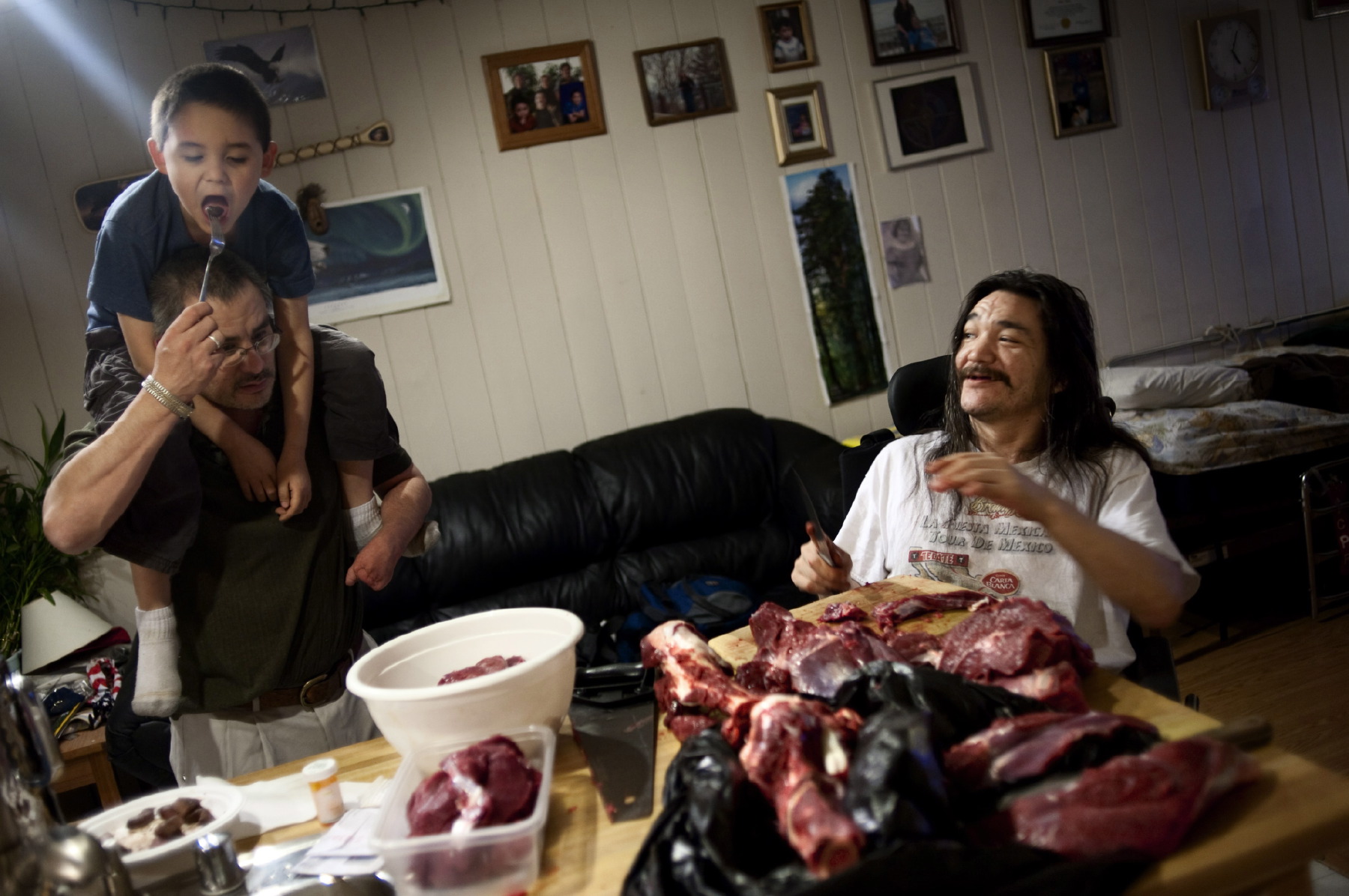 Gene Joey and Joseph Delgado are Aleuts. They love moose meat and dislike processed foods. Gene receives the meat form volunteers who pick it up from the road for them.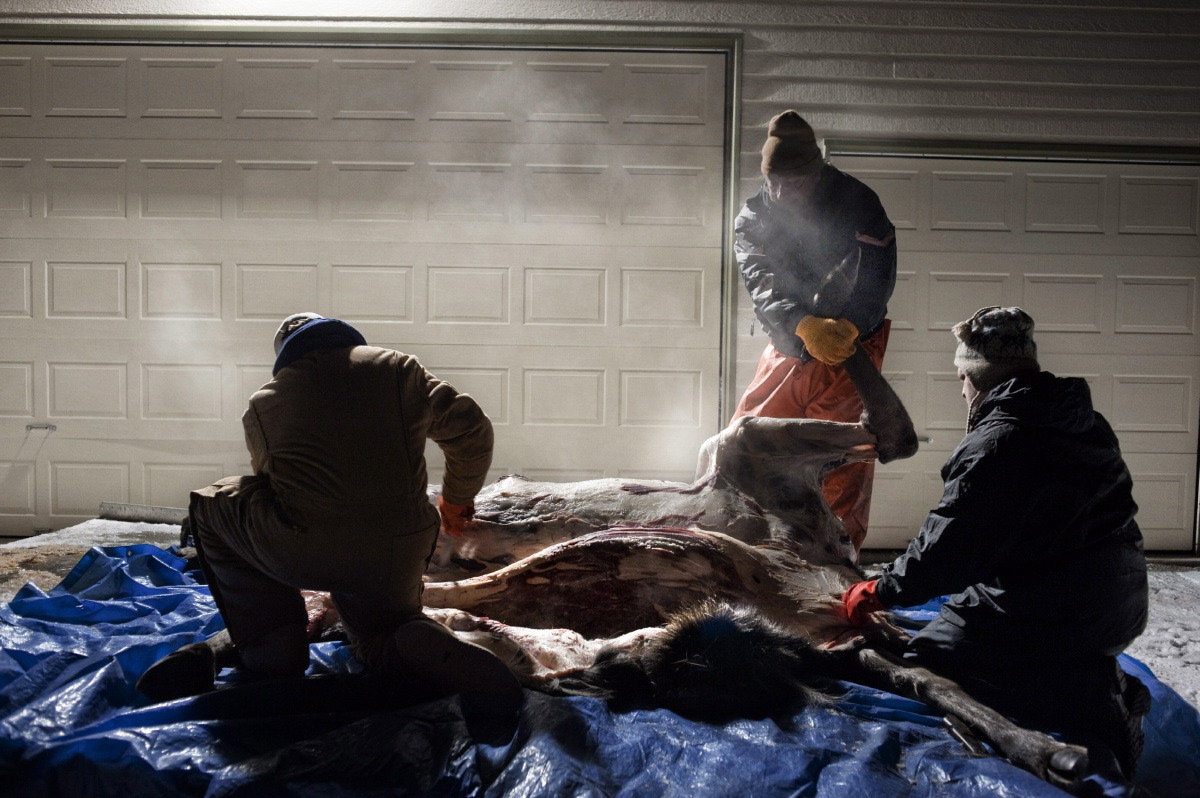 Volunteers of the First Baptist Church in Anchorage have collected a moose.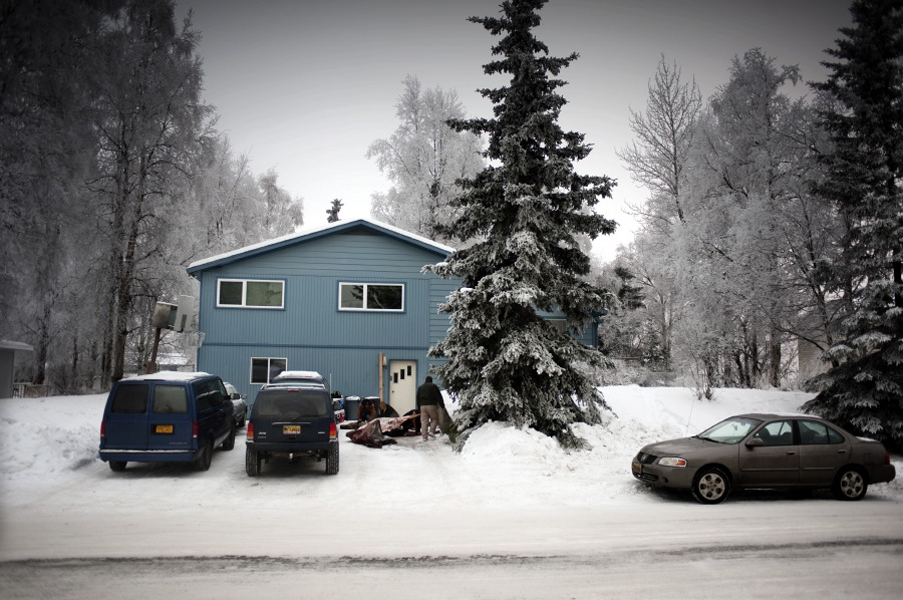 Dead moose in front of a house.
Vernon, another volunteer hauler, came to pick up a moose. The animal run into an SUV and was later shot by a cop.
Countryside around Anchorage. Aerial view.